UMAC, St. Scholastica call off rest of fall sports seasons
Last two holdouts — cross-country and golf — will try now to play in the spring along with football, volleyball and soccer.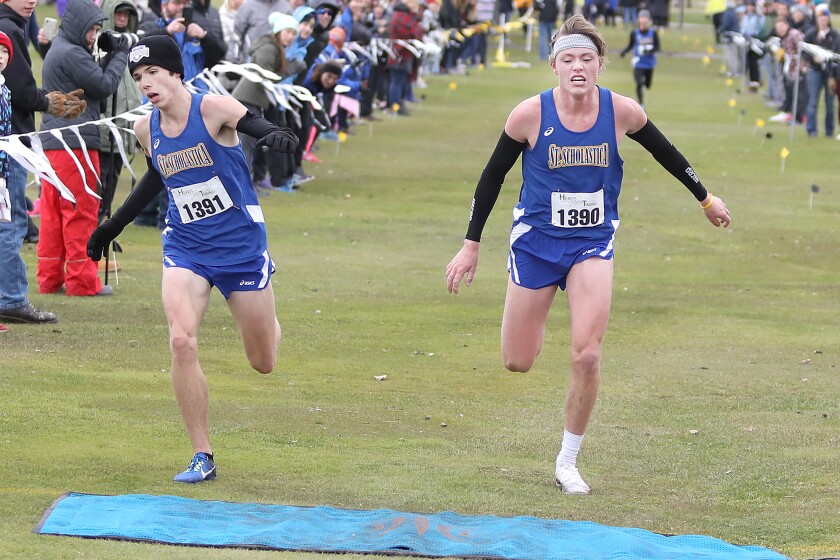 The Upper Midwest Athletic Conference has canceled competition for the rest of the 2020 fall sports season, while St. Scholastica announced Monday it is no longer pursuing any out-of-conference competition this fall due to the ongoing COVID-19 pandemic in the United States.
The UMAC, home to the Saints and Wisconsin-Superior, had planned to still conduct in-conference cross-country and golf competitions this fall, however, those sports will now join football, volleyball and soccer as potential spring sports, should conditions allow.
When the UMAC announced on July 30 it was suspending football, volleyball and soccer, St. Scholastica said it would continue to pursue nonconference competition in those sports this fall. However, the NCAA's decision Aug. 5 to cancel all Division III fall championships made the university reconsider that decision.
The testing requirements laid out by the NCAA also played a role in the decision to abandon competition this fall, the university said.
"After the most recent NCAA announcement we once again have reevaluated our approach to providing competitive opportunities for our student-athletes," Saints' athletic director Franco Bari said in a statement. "As these opportunities become more restrictive we are still adapting to new parameters, guidelines and restrictions while staying committed to providing the best experiences under these conditions for our student-athletes."
The 2020-21 season will be St. Scholastica's last in the UMAC before it moves to the Minnesota Intercollegiate Athletic Conference in 2021-22.
Last week the NCAA Division III Administrative Council recommended no fall competition in 2020.
The Yellowjackets announced back in July they would not pursue nonconference competition for soccer and volleyball during the fall, and won't do so for cross-country or golf either after Monday's announcement.