Running offers entrepreneurs opening in Duluth community
For Clint and Andrea Agar, the owners of the Duluth Running Co., running isn't just a business, a hobby or a way to get exercise; it's a way to unite a community.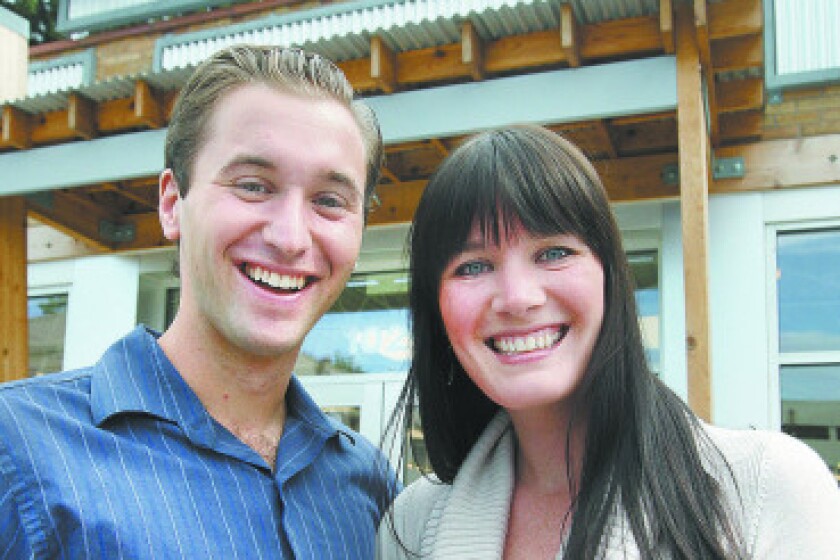 For Clint and Andrea Agar, the owners of the Duluth Running Co., running isn't just a business, a hobby or a way to get exercise; it's a way to unite a community.
"Part of what we try to do as a business is to bring the community together," said Clint, 28.
The two say that with the current economic situation and the emphasis on healthy living in modern society, running is an easy, healthy and appealing way to bring people together.
"Running is the cheapest form of exercise these days," said Andrea, 27, "We've gotten to meet so many people through it."
She adds that she thinks Duluth Running Co. has found a secure niche in the Duluth community. "Having a running store just fits in perfectly," she said.
The Agars' journey in the community started at the University of Minnesota Duluth, which they attended together.
"We met our senior year, and that's what started our whole adventure," Andrea said.
Though the pair has since become rooted in Duluth, they nearly left after they completed college. They had planned to move to Tacoma, Wash., after Andrea was hired for a job in finance there.
The company restructured, however, and her position was eliminated even before the pair moved.
"I got fired before I got there," Andrea said with a laugh. She says the experience got her thinking about staying in Duluth. "I started thinking, 'maybe this is what we're supposed to do,' " she said.
Soon after, Clint, who had been working as a sales associate for Duluth Running Co., bought the company and merged it with Endorphin Racing, an event-planning business he had started in college.
Andrea also started another business, a high-end clothing boutique in the Fitger's complex called Andi's Closet. She says she was moved to open the shop from her experience growing up in the Twin Cities and the lack of similar shops the area. "Not growing up here, I was used to having a lot more retail options," she said.
Clint says a survey done by the Greater Downtown Council at that time showed the same lack of shopping options.
"Andrea intuitively knew there was a void there, but the survey backed up our business plan," he said. The two say that, despite the recent economic downturn, Duluth is still rife with niches for potential new businesses. "Entrepreneurs can always find something here," Clint said.
Clint and Andrea now spend much of their time organizing events, such as the whimsically titled run they set up annually for Thanksgiving morning.
"We've got the Gobble Gallop, and we're going to set up a 'Superior Man' in Duluth pending approval from a few people," Clint said. The plan is for the "Superior Man" triathlon to include a 1.2-mile swim, a 56-mile bike ride and a half marathon.
Clint says he hopes the activities the pair's business sets up allow participants to meet and engage with each other.
"We create opportunities with these events. Not that everyone needs a race to run, but it gets people involved," he said.
They say Duluth is perfectly suited for the kind of events that Duluth Running Co. puts on. "I think Duluth is beautiful. It's where I call home now. We love to be outside, and to have those kinds of opportunities right out your back door is great," Andrea said.