Jarrid Houston column: With fast water, St. Louis River Estuary walleye run has been slow
Lake Superior has been turning out some trout and salmon near the Twin Ports.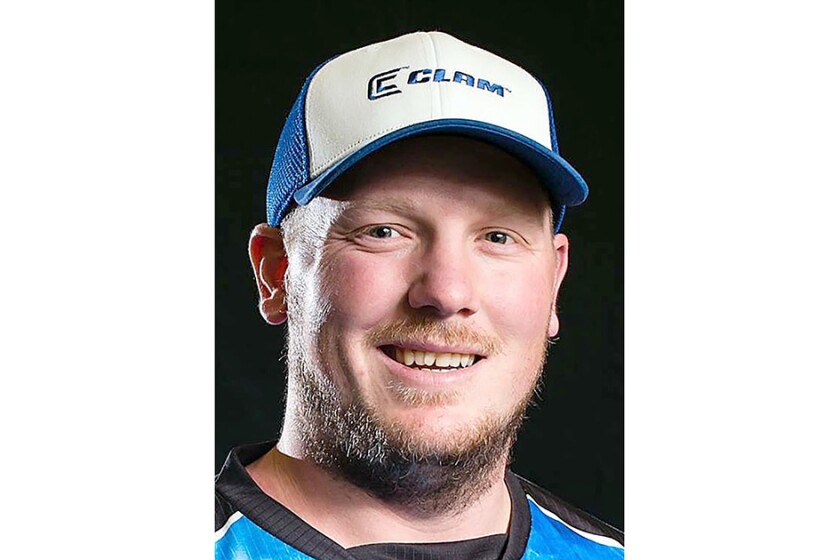 We are part of The Trust Project.
DULUTH — Hope everyone is off to a solid start logging some fishing time on the water. I cannot believe we are already entering Memorial Day weekend. Someone please tell summer to slow down. Technically we are still in spring, but you get it.
Water temperatures continue to slowly trickle up to nearly 60 degrees and we're finally starting to see green shorelines and early budding flowers on shore. We're also seeing a few bug hatches, including ticks. I still believe we are about a week or two behind schedule for most spring passages, including the best fishing of spring which is still to come. And it looks like we have some decent weather coming in the future forecast as well. I love when it's not too hot and not too cold.
Let's dive in to what's happening in our fishing world:
Lake Superior fishing is picking up and will only get better for the next several weeks. A few king salmon and cohos have been caught off the Twin Ports lately, but most anglers on the big lake have been catching lake trout. Pulling flasher-fly combos and spoons in around 100 feet of water has been best. Some fish are still biting on the surface, too. Especially earlier in the morning and later in the afternoons, don't be afraid to move a little shallower. Our good friend Captain James Hall with James Addiction Charter says "look for temperature breaks and bug slicks. Orange, purple and pink have been best."
A few walleyes have been showing up lately as well. Color selections certainly have mattered and seem to be changing daily, so don't spend a lot of time sticking it out with one ol' faithful lure and color. I usually don't trailer the same lure for more than an hour, tops, before changing color and/or profile. In the Chequamegon Bay area, smallmouth anglers are just warming up with reports of good catches of big trophy bass. Stream angling continues to be very hit or miss this past week, but a few fish are showing up. You can't catch them on the couch.
Believe it or not, the St. Louis River flow is finally starting to simmer down a little bit, although still much higher than normal. Although, when you are out there, it is still raging at a good clip and certainly more than we are used to. Congrats to Derek Cordova and Pete Brzezinski, the winners of the 2022 TPWA Berg Cup Walleye Tournament last weekend. Overall catch numbers for the two-day tournament were down quite a bit. Mix that news in with the DNR survey the week prior and it is no surprise. The river walleye bite is not off to a great start. With that said, some big fish are still around, but you really have to dial them in. Pulling cranks has been best and, similar to the Gitch, color has been changing daily. For panfish, perch and smallmouth, we have not been catching fish so far. We are crossing our fingers that things will pick up in the next few weeks.
Inland lake walleyes are now moving offshore and have been seen hanging in areas of 10-15 feet of water during the day. Early morning and later evenings they can and will move up shallower. Best tactic has been anchoring up adjacent to old spawning grounds and working a slip bobber with a live chub, rainbow or shiner. You bait does not have to be close to the bottom, as fish are still pretty active in the cooler water temperatures. I like to position my live bait rig about 2-3 feet off the bottom. Jigs and minnows are certainly still a thing and of course will get more bites of different species as well (especially pike). Bass and panfish are still off shorelines for the most part, but I forecast we will start to see some spawning grounds come to life here in the next 7-10 days. As mentioned earlier, I believe we are still around two weeks behind schedule.
Also, musky season opens Saturday in Wisconsin's northern zone.
Lots of good fishing ahead of us! Be kind and courteous to each other and we will see you on the water.