Jarrid Houston column: Walleye bites good on Duluth lakes, Lake of the Woods
The Twin Ports harbor and estuary are starting to get safe ice for walking in more places.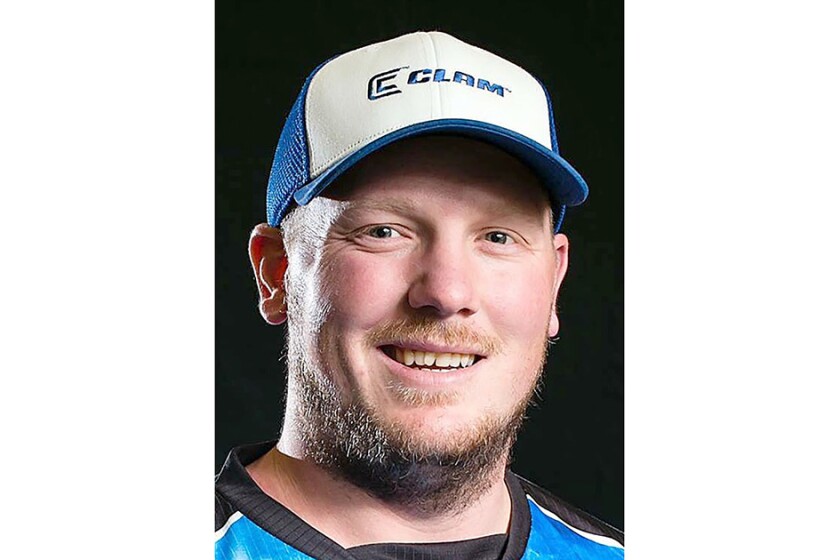 We are part of The Trust Project.
Happy holidays, anglers! It's that special time again where we get together with friends and family and set out for some fun ice fishing adventures.
This past week has been awesome with great weather and decent ice conditions. The cold snap after the storms helped lock a lot of areas up with good ice for walking. Now we are building onto our nice solid foundation. With the temperatures dipping at night and no big snow in the near forecast, I would say we are well on our way. We are even starting to think about taking out the snow machines and ATVs. Before we do that, of course we need to be certain the ice is safe. So just a reminder, never just assume. Check in with area resorts, bait shops and fishing guides and then check for yourself as you head out.
Around our area of the Twin Ports, most lakes are now iced-over, but the bigger, deeper lakes may still have only thin ice and should be approached with extreme caution. Ice thickness varies quite a bit, but we have found some select water to have as thick as 10 inches of ice. Oh, and the good fishing is right on que with early ice. Here is what's happening:
Lake Superior areas of Chequamegon Bay are seeing some ice, but we are still a couple weeks away from safe ice fishing conditions. Maybe by New Year's?
The St. Louis River had a hiccup with ice production with the rain and thunderstorm (yes, I said thunderstorm — crazy) last week. But the cold front that followed helped out tremendously and we now have some fishable ice. As mentioned, take it slow and don't just assume things are safe. As always, it is best to check ice conditions for yourself. Ice thickness varies anywhere from 1-5 inches in the harbor/estuary area, depending on where you are looking. The safest ice are the areas that are not channeled with any running current or lake seiche.
As predicted, we will be full-on ice fishing the St. Louis River estuary and harbor this Christmas week. A couple quick rules of thumb and ice etiquette: Please spread out, and don't think for one minute you can't catch a fish in any location of the river. Are there higher percentage areas? Of course, but I promise we have had some of the most magical times fishing in places where you would think there is no chance to catch a fish. The river is connected to the Great Lakes, and just like Lake Superior, the river can be very mysterious. Also, don't fire up an auger or chisel next to someone that is already set up during primetime.
Next week, we should have our first fishing report from the estuary. Stay tuned for that.
Local inland lakes and a road trip north were good bets for us the past week. Heading up to Lake of the Woods was an awesome idea to get a bunch of hooksets. As of this report, they are letting ATVs and snowmobiles and even smaller truck traffic on the ice off Wheelers Point. So far, they are not staking too far past Pine Island and the gap, but fishing has been lights out in depths from 15-26 feet of water.
Over two days of fishing, we easily caught over 100 walleyes, saugers and even a big ole eelpout that would have competed with a state record (congrats, Luke!) However, we released her and did not weigh her. Best baits were anything, but dead sticks with a full live chub caught the best fish.
Closer to home, the reservoirs north of Duluth and the smaller lakes near Iron River, Solon Springs and Minong are putting out some good walleye, pike, perch and panfish bites. Walleyes are now blending into the low light bite periods in about 20 feet of water. Best baits have been Northland Fishing Tackle Glo-Shot Spoons or Buckshot Flutter Spoons tipped with a fathead minnow.
A few pike and perch have been willing biters during the daytime as well. For panfish, it's best to concentrate on timing a mid-morning or midafternoon bite window and use meat in the form of euro larvae or wax worms. Gillgetters have been a tough to beat type of panfish candy. Also, dead sticking a regular small hook and wax worm will catch some nice fish.
If you are in Minnesota, it does pay to just jig one rod in a fish house and have a tip-up set up for pike/bass and walleyes. In Wisconsin, where three lines are legal, we have been jig sticking and dead sticking in a house with a tip-up outside to keep us occupied.
Ice fishing has begun! See you on the water.
Jarrid Houston of South Range is a fishing guide ( houstonsguideservice.com ) on Minnesota and Wisconsin inland waters, the St. Louis River and, in winter, on Lake Superior.