Jarrid Houston column: Try walleyes in shallow near weeds
Fishing contiues to be good for a few hardy anglers not in the deer woods.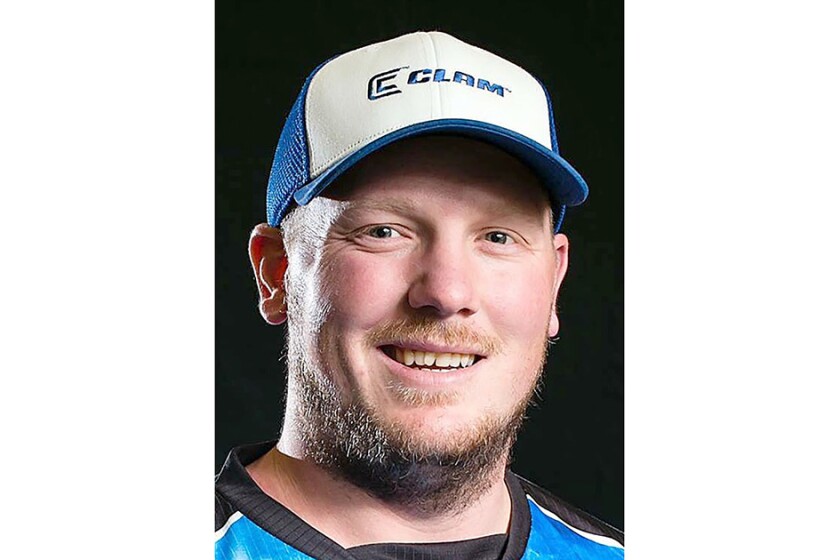 Hope everyone is out enjoying the woods and having some deer hunting success. We are still a little way out until our turn over here in Wisconsin for rifle season, but I know I speak for most deer hunters when I say we are getting pumped!
Most area waters are empty of anglers this time of year, although there are a few folks out putting together some successful fishing trips. If you do decide to get out, I can assure you, you will have the whole lake to yourself. Water temperatures have fallen into the 40s on most waters around our region. No telling when we will have the first ice, but it's coming. Most angling this time of year is done in the form chasing walleyes or muskies, although several different species are putting on late season open water feed bags.
Let's not forget to mention we are now into daylight saving time, so our afternoons are cut short. If you are planning on getting out, make sure you realize the sun is down well before 5:30 p.m. Let's dive into some recent reports:
At the time of this writing, it is the anniversary of the wreck of the Edmund Fitzgerald, and what a Lake Superior story that is. The story for anglers on Lake Superior at this time is a whole lot of silence. Very few reports are coming except some die-hard Chequamegon Bay and Apostle Islands fish heroes catching a few splake, browns and smallmouth.
If you are after some splake and browns, it pays to stay close to the shoreline when combing waters. Smallies continue to be caught using a bunch of different tactics in, and around Ashland. Some successful recipes for catching include slow-dragging sucker minnows, ripping jerk baits or fan-casting smaller crankbaits. Stream anglers around the area are still practicing some swinging fly patterns as well as some hard-bait action. A few nice fish are certainly showing up. Make sure to check your local regulations as some stream waters will be closing!
The St. Louis River estuary has also seen little action from anglers. Most of the boat trailers parked at the areas "up" river belong to hunters. For the few guys (I can count them on one hand) that are getting out, fish are cooperating. It is still mostly a live bait bite over areas that were worked in the early spring. However, make no mistake, if you find fish on your electronics, chances are they will bite. Fish can be found in all sections of the estuary. It is no secret that, this time of year, fish are trying to fatten up before ice.
Inland lakes are still producing some decent live bait bites. Walleyes and other predatory species are a go in shallower areas butted up to weed edges. On clear lakes, this is especially true. If you have the ambition to get out after dark, choose a clear water lake that holds walleyes and fish the shallow water. These areas will continue to be productive all the way through the first ice phase.
Panfish are tricky, but a few are willing to bite if you can get them to "react." That means fish very slow, or with a float, rather than trying to get them to chase something. With cold temperatures, panfish go into a more sluggish phase until they adjust. Not the same deal for walleyes, pike, or smallies, though. These fish can still be aggressive in certain situations. This time of year, it can be super fun to cast crankbaits at shorelines.
See you on the water, or in the woods! Good luck, hunters!
Jarrid Houston of South Range is a fishing guide ( houstonsguideservice.com ) on Minnesota and Wisconsin inland waters, the St. Louis River and, in winter, on Lake Superior.