Jarrid Houston column: Try muddy-bottomed back bays for pike, panfish
Head northwest or think small lakes for safe ice fishing right now.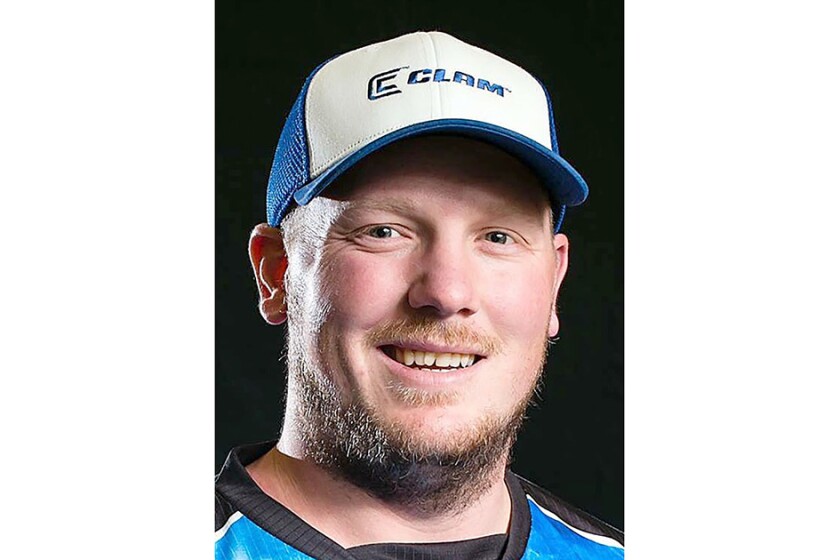 First and foremost, a giant thank-you to everyone who stopped by to visit at the Arrowhead Ice Fishing and Winter Sports Show last weekend. It was sure nice to get back and rub elbows with like-minded ice fishing enthusiasts. We appreciate all the kind words about our weekly fishing reports in the Duluth New Tribune.
We also need to throw out a thank-you to the good people who make the show what it is, as well as the Pro Panel discussion participants who did a great job sharing their ice fishing knowledge with people at the show. We certainly live in one heck of an awesome community!
Enough of the mushy stuff. With the ice shows behind us, we are full steam ahead onto the hard water to chase early ice fish. Weather has been a little challenging with inconsistencies, but we are on our way. As of this report, we are in the warmest weather we will probably see until March or April. The cold front forecast to hit the Northland by the end of this week will certainly be welcome news for ice anglers. But please continue to be safe and take it slow.
Here is our report, and it's a pretty good one:
Ice on Lake Superior is really nonexistent at this point. We will need several weeks of cold snaps before we can think about accessing our favorite spots in and around the Ashland area. Usually, in an average year and according to my ice fishing journal, we should be on Gitche Gumee ice around the first or second week of January. Let's cross our fingers for cold weather! Until then, the only Lake Superior fishing that can be had is casting open-water baits from shorelines, breakwalls or docks.
The St. Louis River estuary saw a few brave ice anglers over last weekend. The access points were along Park Point. We checked the ice before having to work at the ice show and found, in our opinion, conditions to be unsuitable for any walking on the harbor ice. Ice thickness varied around 2-4 inches in the areas we checked. Most areas were around 3 inches and inconsistent. Hopefully, the upcoming cold snap will lock things up.
Until then, we do not recommend any ice fishing in the Superior Bay, which is still seeing freighter traffic. If you are a river rat and need to scratch the itch, I would look toward the back bays for shallow running pike, perch, crappies and bluegills. I prefer large plastics in the Clam Maki series tipped on a Venom tungsten.
The best and safest course of action for ice fishing right now is heading north and west to Upper Red Lake or Lake of the Woods or stick to smaller, shallower inland lakes in our area where we are finding ice conditions anywhere from 3-7 inches. Of course, the best spots are small, land-locked bays with shallower depths. The bigger lakes are getting there, but shouldn't be risked just yet. Assuming we don't receive any big snow storms, and the weather stays below freezing, I forecast we will be safely walking on all area waters by Christmas.
This past week, we focused on substrate mud flats in back bays. Panfish, pike and bass were all willing biters on both set lines and jig sticks. Depths we fished were anywhere from 6-14 feet adjacent to or right smack in the middle of winter vegetation. Wax worms were a popular choice, but similar to backwater river situations, Maki plastics turned some nice fish as well. One key is to spread out. I know this can be a common theme, but with today's fishing pressure and advanced angler knowledge, it's all the more important.
Be kind and courteous to each other and we will certainly see you on the ice.
Jarrid Houston of South Range is a fishing guide ( houstonsguideservice.com ) on Minnesota and Wisconsin inland waters, the St. Louis River and, in winter, on Lake Superior.