Jarrid Houston column: Try back bays for pike, panfish
Head down to the Duluth Entertainment Convention Center for the Arrowhead Ice Fishing and Winter Show this weekend.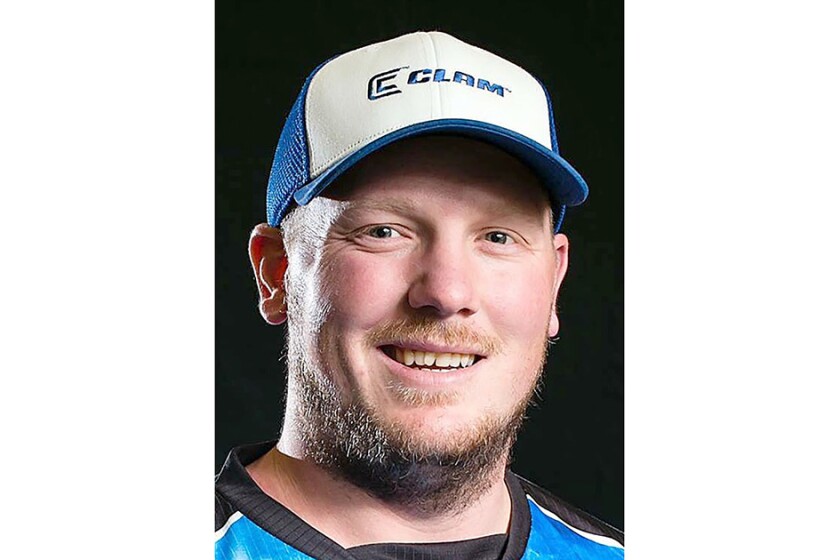 We are part of The Trust Project.
What a busy start to December. Last weekend was the return of the great St. Paul Ice Fishing Show, which was awesome.
This weekend we will have our own show, the Arrowhead Ice Fishing and Winter Show. It's at the Duluth Entertainment Convention Center and runs Friday, Dec. 10, through Sunday, Dec. 12. Given the limited opportunities for safe ice in many areas, this is a good chance to come down and score some good deals. We will also be hosting several ice fishing panel discussions with numerous reputable manufacturer's reps and professional anglers.
RELATED: Duluth ice fishing show set for Dec. 10-12
Take it from me, there is always something new to learn. Also, make sure to visit our social media pages to view some great new popular fishing show content we have put together. In conjunction with all this, we certainly have been exploring some first-ice opportunities.
The cold snap early this week did make some fresh ice on many lakes. However, many larger lakes are still not safe for anglers. We are crossing our fingers and hoping that we will get more cold temperatures this next week. Unfortunately, the near-term forecast is calling for above normal temperatures. Ugh. We shouldn't worry too much though — good ice fishing is coming soon, and we will have a long season.
Let's dive into this week's fishing report:
Lake Superior is showing the very start of ice in the sheltered areas of Ashland. However, our friends from River Rock Inn and Bait Shop advise people to be smart and stay off, as it is not ready yet. With that said, it is exciting to be getting closer to Chequamegon Bay ice fishing adventures. In the meantime, now is a good time to make plans to visit the area and reserve some lodging if needed.
The St. Louis River Estuary finally has iced up. We are seeing good ice cover from St. Louis Bay and up. Of course, like Chequamegon Bay, we are not even close to ready for angler traffic. In the next few weeks we will be starting to explore some backwater panfish opportunities, so stay tuned. We are getting closer.
The inland lakes of Northeastern Minnesota have some fishable ice. As mentioned last week, it is best to check in with bait stores, resorts or guides if you plan on heading out. The reservoirs north of Duluth are seeing anywhere from no ice to 7 inches, depending on location. Remember, you don't have to go deep for first-ice bites.
This time of year is a good time to set up some tips-ups or other set lines on shallow back bays where you can have a crack at a big northern pike. Anyone who knows me knows I like a regular quick-strike rigged with a pike sucker, bead and split shot. What's more fun than watching that first flag fly? These same back bays can also hold some good panfish bites as well.
This past week, we found a nice little bite on a smaller lake in 8 feet of water fishing over good cabbage vegetation. We could not find any wax worms, so we were forced to use soft plastics, which ended up being better anyway. Most fish have not been all that pressured yet, so lure/bait selections shouldn't really be a thing yet.
I am hoping to get out again before this weekend's ice show, so make sure to stop down and talk for the freshest report. We look forward to visiting with each and everyone of you! Be safe, courteous and we will see you at the show or on the ice.
Jarrid Houston of South Range is a fishing guide ( houstonsguideservice.com ) on Minnesota and Wisconsin inland waters, the St. Louis River and, in winter, on Lake Superior.