Jarrid Houston column: Some smelt are starting to run
Fishing will get better as water temperatures warm up after a week of rain and cool temperatures.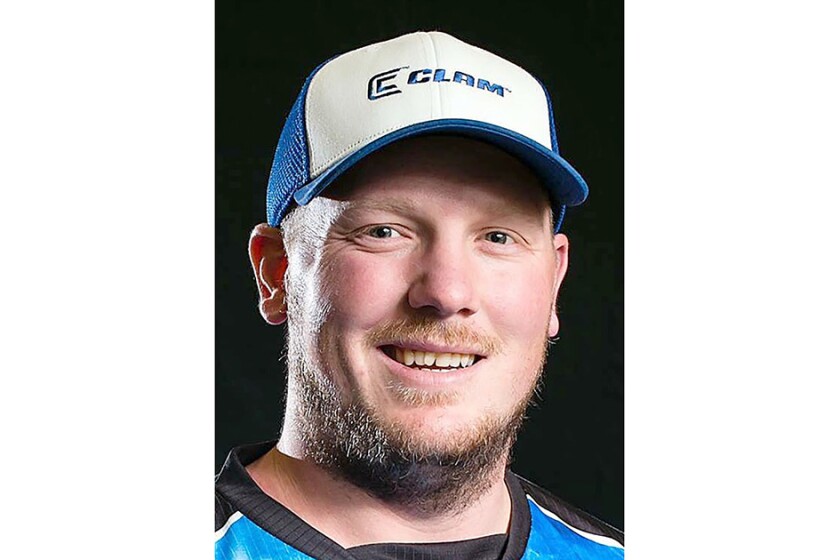 What a cool and wet week it has been. The much needed precipitation has really tested our rain gear.
In case you haven't noticed, we are finally starting to see some trees budding and grass turning green, and, before you know it, we will be mowing said grass. Before that we'll need our wet soggy yards to dry out.
A couple of housekeeping notes I would like to share:
Before heading out make sure of the following: Your updated boat registration; new 2021 fishing license; proper spring maintenance on your boat/motor/trailer have been taken care of; all fishing gear has been sorted through and reorganized; your boat has proper amount of approved PFDs (and a throwable) not to mention distress signals, marine radio, first-aid kit and rope. Also, be up to speed on current fishing regulations. Already this year I've heard of or seen illegal fishing being done.
If you run into a situation of illegal activity, make sure to notify the proper authorities. I have the tip line on speed dial for both Wisconsin and Minnesota. Remember these are OUR waters, and it's up to us to protect them. Let's get into the fishing reports:
Good news for Lake Superior smelt anglers: the run has begun. It's not close to peaking yet, but some smelt are finally making their arrival. There are a few ways to go about getting some smelt for a fish fry. The most productive way is teaming up with a buddy and pulling seine nets along the shorelines. Or you can act like a lacrosse player and dip a net, often done near a river mouth. This is a fun way to get it done when smelting solo.
As far as Lake Superior angling goes, fishermen are still finding success trolling both the North Shore and South Shore areas for trout and salmon. Bright-colored stick baits are still the deal, but some are finding success with long billed deep divers. If you have been out, you know the amount of boats on the lake is crazy this year, so make sure to spread out and always keep an eye on your outside board so it does not cross paths with other anglers' spreads.
The stream fishing in the area also continues to be popular as rivers have swelled up with good runoff that's made fish active on some river bends. Best to concentrate on slack holes and drift lures.
One big mistake many stream anglers make is spooking fish before he or she has even casted a line. Don't be afraid to fish first before stepping into the river. I will often cast from shore even before getting wet. Same goes for the springtime panfish spots.
The St. Louis River has been kicking out some fish and seeing some boat activity. For the first time ever I saw multiple people taking advantage of the spring sturgeon bite (Note: sturgeon closed on April 14). Now the only offerings from here until fishing opener include rough fish and panfish. Rough fish have been going pretty good using a simple hook line and sinker tipped with live bait. Suckers love worms and are a fun species to target this time of year as they sort of act like walleyes and school up. No rhyme or reason on where to target them, but I prefer fishing them from shore.
As far as springtime crappies, we are dealing with some very turbid, dirty, cold water and will need a little time for temperatures to come up. However, it's not a waste of time to cast small plastics into brush piles.
Inland lake fishing has seen a slow start but will also get better as water temperatures continue to rise. Some waterfront residents have already started to put their docks in. However most boat launches are still waiting for spring dock installation. Similar to St. Louis River fishing, some lakes that have good inlet/outlets can be good spots to sucker fish.
This time of year, I keep a rod and tackle in my Jeep in case I drive past a spot that looks "fishy." As mentioned for the river, inland panfishing is still a ways out, but we will be ready with our worm, hook and bobber when they show up. Water temperatures can quickly jump, especially in the spring. Easter weekend in Green Bay we were fishing 42-degree water and last weekend we were fishing 52-55 degrees.
Jarrid Houston of South Range is a fishing guide ( houstonsguideservice.com ) on Minnesota and Wisconsin inland waters, the St. Louis River and, in winter, on Lake Superior.