Jarrid Houston column: No fish is worth your life
Some shallower lakes, especially northwest of the Twin Ports, have fishable ice. But be careful.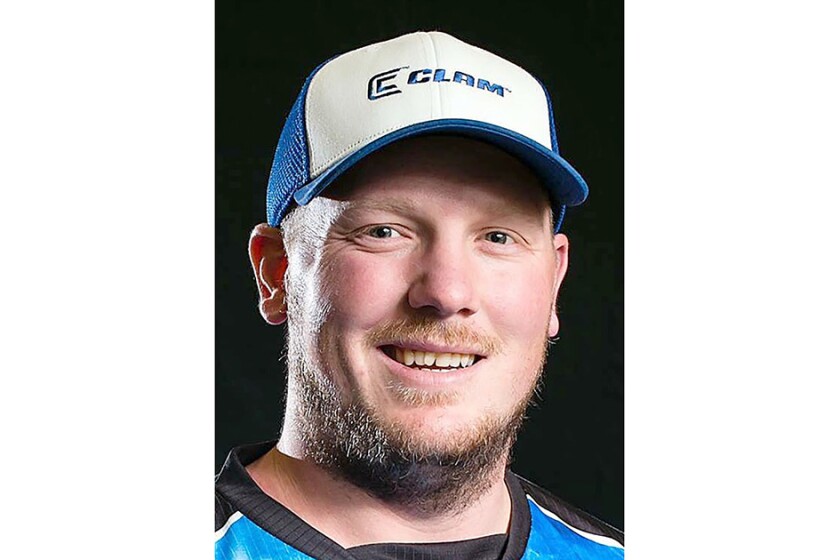 It's that time of year again where we should all remind ourselves to be careful on the fresh ice. We have been traveling to various locations and finding some fishable ice. However, for the most part, we are not ready to stampede onto our local waters, especially with temperatures well above freezing and rain at mid-week.
Every lake is different, and conditions can change across just a few feet on the same lake. Ice conditions on the small shallow lakes as of this write-up are anywhere from 1-6 inches. Most big, deep lakes are not even fully ice covered yet. If you are anxious to go, you should head north and northwest of the Twin Ports. Upper Red Lake is certainly allowing foot traffic out of most resorts and we are hearing rumors that starting this weekend, they will start to allow ATV and snowmobile traffic at select areas.
Closer to home, we are still a ways from having any machines on the lakes. Matter of fact, our ice adventures the last few days have consisted of nothing more than light gear. I'm talking one-person ice house, two fishing rods, Vexilar and a small box of tackle and bait bucket. Many area bait shops still do not have minnows, so make sure to call ahead before you go.
Speaking of which, it is also very important to check in with local area bait shops, resorts and fishing guides before venturing out. My phone and email are always open.
Here is our weekly fishing report:
Lake Superior has had a couple diehard anglers catching some nice trout and salmon on open water. If you want to adventure out into these cold conditions, be prepared. However, the fish will be there when we start to get ice.
The St. Louis River has had no action to speak of this last week. Usually, we are starting to see some ice form this time of year on back bay areas and into the main channels South of the Bong Bridge. That is happening now. However, we have a long way to go. I am thinking three weeks until we start to tip-toe to our favorite early ice spots. We shall see.
Inland lakes are really the only ice fishing opportunities to be had. Again, the smaller, shallower lakes ice-over first. We have been finding success setting up set lines (tip-ups) on shallow flats. Mostly pike, perch and a few walleyes have been willing takers. I like to set up my tip-up with nylon line tied to a 10 foot, 10lb. monofilament leader with a double barrel swivel. I like to use the smaller, walleye-sized suckers under a small split shot and a bead for added attraction.
The best bite has been about 3 p.m. to dark and a little after dark. We're also getting some nice catches jigging small spoons. Color has not mattered as much as size of lure. I like the smaller sized spoons for this early ice bite.
If you have your heart set on going out, don't forget your personal protective equipment and common sense. Safety items that everyone should be bringing with include a buddy — another person to help any rescue — a life jacket, ice picks (and be in shape enough to pull yourself out of the water), spud bar for testing ice, rope and a solid game plan. It's a common saying in the ice fishing world, but no fish is worth your life. Also, make sure to check your own ice, and never assume things are OK.
Otherwise, as we wait for colder days and safer ice, this is a good time to head down to the world-famous St. Paul Ice Show this weekend (yours truly will be in the Northland Fishing Tackle Booth). Also, don't forget about next weekend's big Arrowhead Ice Fishing Show in Duluth. More on that next week.
Be safe, courteous and we will see you on the water.
Jarrid Houston of South Range is a fishing guide ( houstonsguideservice.com ) on Minnesota and Wisconsin inland waters, the St. Louis River and, in winter, on Lake Superior.