Jarrid Houston column: Let those biggest bluegills go
Whether last ice or early open water, big bluegills are needed in the water to make more little bluegills.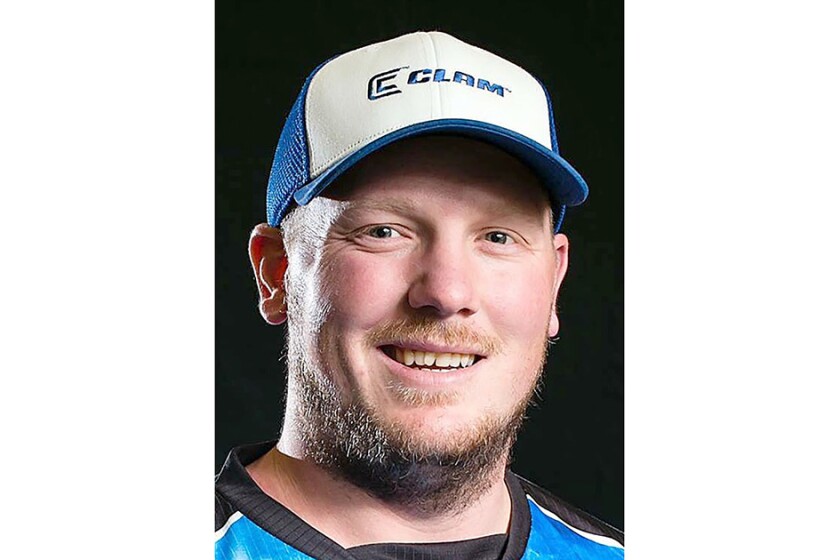 And so comes the end of the end of the ice fishing season. For us, we are ecstatic to get back to the open water, but our love for the hard water is undeniable. Our ice guiding season ended last weekend and we will pick guiding back up in May. In all actuality, we will be as busy as any time of the year. The next several weeks will consist of traveling, scouting, trying out new equipment and media dealings. More on that in the coming weeks, but let's talk about what the final ice conditions are doing.
Most small bodies of water are still holding fishable ice, however it is well on its way to ice-out. This time of year is, in my opinion, more dangerous than early ice. As far as truck travel goes, we do not encourage it any longer. We are actually even shelving the ATV and snowmobile at the end of this week until next ice season.
If you still do venture out for one last fish on the hard water, which is now turning soft in some areas, make sure to be very, very careful. As mentioned in previous weeks, the shorelines, access points and other areas of our waters are starting to melt fast. We recommend staying in the confines of smaller waters and chasing panfish.
Let's do this week's fishing report:
Lake Superior is seeing a good amount of lake travel along the mainland areas of the North Shore. Anglers are reporting good catches of coho salmon and the occasional trout — lakers, steelhead and, on rare occasions, a brown trout. Most success has obviously been coming from the guys that are spending more time on the water.
Stickbaits in bright colors trolled under the surface of 30-70 feet of water have been the ticket. Some have been using a couple colors of lead core or snap weights, but neither are really necessary. What is more important is first finding the fish pods, then trolling through them without spooking the school. With that said, a long 9- to 12-foot trolling rod on the side of the boat, or off-shore boards, can be ideal. Trolling speed preference can be anywhere from 2-3 mph.
For those who fish from shore, we have good news as well. Anglers are getting some nice fish at river mouths from Duluth all the way to Grand Marais. Looper bugs, shiny spoons or floating crawlers have been a good recipe. Next weekend we will start to report what's happening in the stream fishing world, so stay tuned for that.
The St. Louis River has been getting pressure in the back bay panfish areas. As the ice is melting and stirring up the water, the fish are getting more and more active. Best baits have included, but not been limited to, Venom floats over a plain hook and crappie minnow, tungsten jigs tipped with impulse plastics, or simple doodle bugs and meal worm or small spoon and spikes.
This time of year, on select days panfish will eat just about anything. Don't be surprised to tangle with a predator species on these outings either. They are chasing hungry panfish as they are hungry themselves.
SEE ALSO: New Minnesota sunfish regulations in effect on 94 lakes Limits were lowered to 5 or 10 sunnies daily to increase average size.
Inland panfish outings have been going good, with similar baits mentioned for usage in the river. However, finding fresh untamed areas has produced the best quality of fish. This last week we have found some dandy bluegills up to 10 inches. Fun fact: did you know a 10-inch bluegill can be around 10 years old, sometimes older? All that more important to release these quality fish, as the bigger the panfish, the more eggs it can hold.
Not to get into fish biology too much, but the male bluegills (especially the bigger ones) are equally as important as they are literally the "men of the house." Their job is to build the house (nest) in the neighborhood (colony) and wait to be chosen by a female. Once she has decided to move in and lay her eggs, the male will guard/fertilize them and die keeping them safe.
Sunfish are as important as any other fish that swim, and when we take them out of lakes at rapid levels, we can collapse a fishery. Any avid angler can attest to "the good old days'' of panfishing. Be conscious of this when deciding to keep a few fish. Even though we have fish limits doesn't mean they are right (my opinion of course).
Side note: Make sure to read up on the new panfish limits on 94 Minnesota waters.
Jarrid Houston of South Range is a fishing guide ( houstonsguideservice.com ) on Minnesota and Wisconsin inland waters, the St. Louis River and, in winter, on Lake Superior.