Jarrid Houston column: Inland lake panfish bite over cabbage weeds, Chequamegon Bay ice inconsistent
Capt. Jarrid is on the injured reserve list for a spell as he recovers from a hernia.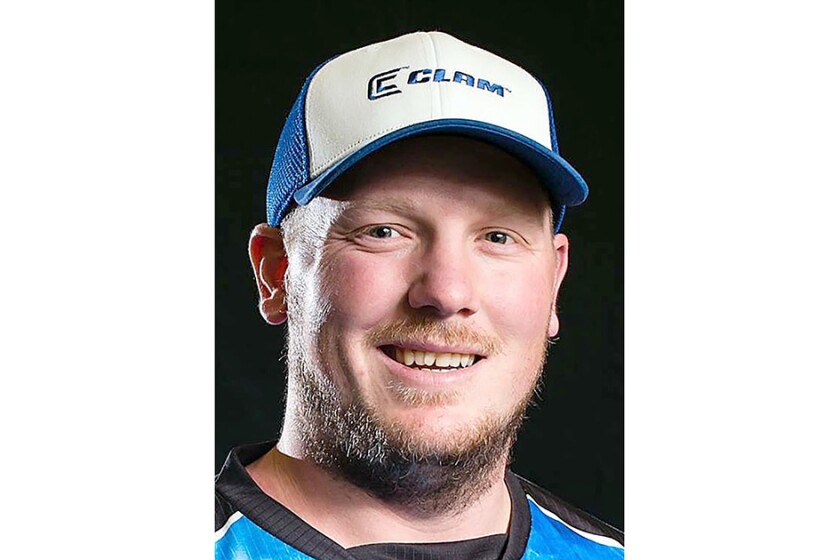 We are part of The Trust Project.
This past week has been a challenge for both the fishing and myself. Capt. Jarrid will be taking a back seat for the rest of our team to lead the way (thanks, Austin Winfield) after I had a supraumbilical hernia repair.
No, it wasn't caused by watching the Vikings lose in the playoffs or by lifting a heavy fish. It's just one of those things that unfortunately happened. I will now be conducting only light duty work for the time being until I am fully recovered. I decided to have the very painful procedure done this time of year in hopes to be full throttle come first-crack open-water and the spring boat show season. Just like when you struggle to catch fish and you hear the saying "that's fishing," well, in this case, "that's life."
Take care of yourselves, because we all are budgeted only one body. Thanks for the support everyone. Now let's dive into the fishing report:
Lake Superior has seen a few die-hard anglers catching a few salmon on the North Shore pulling a variety of baits. The weather this last week was very mild for this time of year, and the anglers that got out on the water all did well. With the forecast staying mild, you can take this opportunity to catch a few open-water Gitch fish. But as always, be very careful.
On the ice, we have continued to target splake, browns, whitefish, pike and herring. Caught in Chequamegon Bay. Fishing has been tough on account of the inconsistent ice conditions. Areas near Ashland and north toward Washburn are seeing anywhere from 2-8 inches of inconsistent ice. Most of our success (if we dare call it that) has been in the 20-40 feet of water near shore over steep break areas.
Setlines have been dead. We are yet to get a setline to fly since we started our Gitch trips. All of our fish have been in the jig shacks with spoons and shiner heads or cut bait. I'm looking forward to being a passenger on our guide trips in the next few weeks (again thanks HGS team).
The St. Louis River estuary has been giving up a few walleyes, pike, perch and on occasion a burbot. Most action continues to be near Minnesota Point in the harbor. However, some are starting to set up camp on the Wisconsin side of the harbor, too. Jigging baits tipped with meat will attract some attention.
As we move closer into February, sturgeon will get more and more active for those looking to tangle with dinosaurs. A simple jig'n minnow set up is as good as any when fishing sturgeon. For the walleye enthusiast with a little time, try and plan out your outing during the low-light periods. Panfish in the back bays have been on the slower side this past week.
Listen for free to our daily podcast here or wherever you get your podcasts.
Listen Now
Inland lakes in both Minnesota and Wisconsin have had tough ice conditions with the melting snow and lots of it. As previously reported, don't be surprised to run into a pickle — namely slush — when taking to the paths less traveled. Snow machines have been best.
Panfish have been active in the mid-morning to later afternoons over cabbage weeds. I prefer the small mud bug type jigs tipped with a plastic. However, if the fish are picky, best to have some live spikes and/or waxies on hand. Pike and bass continue to roam the weed edges. Best bet is tip-ups with small suckers or shiners. Walleye angling has been very hit'n miss, but best to set up near deeper mudflats and wait out the schools. Low-light periods are now the thing for sure.
Be safe and courteous to each other and, even though I had this medical deal, I will still be on the ice, so see you there.