Jarrid Houston column: Frigid temps, strong winds damper fishing
Walleyes and panfish are still biting on the St. Louis River and inland lakes.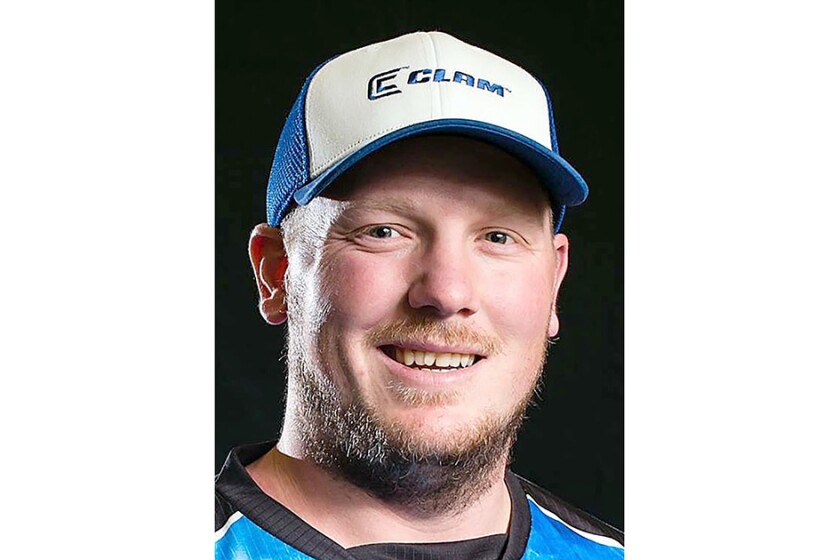 DULUTH — Extreme cold and wind have taken hold on the Northland, and that's made for some challenging fishing. But we are still finding some bites.
The bitter cold is typical this time of year, but it is nice to know the daylight is increasing every day. Before we jump too far ahead, we will have to deal with the last of January, and of course, February. Some years, this is the time where we will start to see a bit of a lull in fishing success.
Much like late July and August, this is the winter's version of the dog days. So it is important to get creative and fine-tune new ideas to be successful on the ice. One quality tool that is an angler's best friend is a running journal, much like these reports to help us look back to what is what given the time of year and conditions.
Let's dive into this week's cold, but hot fishing report:
Lake Superior anglers have been busy attacking the waters of Chequamegon Bay and the early Apostle Islands bite. Plenty of good fishing to be had the next several weeks, but, as always, anglers need to pay attention to ice conditions. Currently, we are seeing anywhere from 6-14 inches of ice. The safest ice is in the Ashland area. The farther north up the Bayfield Peninsula you go, the more ice conditions will become suspect.
This last weekend was the first weekend we pulled gear onto the bay ice with snow machines. We fished the Washburn area and did well in waters 12-40 feet deep. Setlines rigged with both golden shiners and lake shiners took a few fish.
But the best bite was done in the comfort of ice shacks with jig sticks. The new Northland Buckshot Coffin Spoon continues to be a good lure of choice. Best bites have come in the mid-mornings to lunchtime hours, with a few afternoon bites here and there. It is important to be spread out and not to make any noise in order to keep fish around. It will continue to become increasingly important as we move further into the season.
Closer to home, there was a brief sheet of ice taking shape on Lake Superior off Duluth and Superior, but much of that blew out in strong winds Wednesday. We did receive word that a couple of anglers tried to get a few fish on the 2 inches of ice. We highly discourage anyone from ice fishing the Twin Ports ice until we have more steady calm days and cold — I mean very cold — nights!
St. Louis River estuary fishing was up and down this past week. The brutal cold and windy days have kept most anglers electing to stay indoors. The bite continues to come in the form of an aggressive jigging approach on the shallower flats. Setlines are really useless, but a dead stick set up in an ice shack close to an aggressively jigged spoon or hard-bodied bait will get some bites.
For the most part, the river walleye bite has slowed down for now, but we are hoping for a pickup in the next couple of weeks as fresh big fish will start to stage for spring spawning.
Other popular bites have been in the sheltered bays for panfish. Best bet is to set up in 6-8 feet of water and wait out some passing perch, sunfish and the occasional crappie. Wax worms tipped on a Northland Gillgetter is a good choice. Otherwise, it never hurts to have a small crappie minnow dancing under a float about 6-12 inches off the bottom.
Inland lakes are seeing more and more traffic now that ice thickness has increased to be able to host some truck and car traffic. If you decide to drive your vehicle on the ice, make sure to pack a few things like a shovel and tow rope because slush on top has made for hard travel in some areas. Also, be smart on the ice. If you flirt with getting stuck, the outcome obviously is not in your favor.
As far as fishing goes, setlines have been taking some bass and pike adjacent to weed edges in the 8-16 foot range. Panfish have been picky lately (especially crappies), but some good bites are taking shape in deeper waters of about 20 feet. If your heart is set on crappies, I would elect to target the 20-foot or deeper areas over soft bottom basins or close to vegetative areas.
Walleyes can still be caught fishing the primetime morning and late-afternoon hours. Best tactic will continue to be a UV glow spoon tipped with a fathead minnow.
On a side note, with the cold weather we want to remind anglers that it is important to keep fish out of the elements. If you get a nice photo-worthy fish that you plan to release, it is important to get the images completed when there is no wind, or inside the shack. A fish can flash-freeze when the wind is blowing hard in extreme cold weather.
All the best hooksets and we will see you on the water!
Jarrid Houston of South Range is a fishing guide (h oustonsguideservice.com ) on Minnesota and Wisconsin inland waters, the St. Louis River and, in winter, on Lake Superior.