Jarrid Houston column: Fishing has been good, but watch for shifting ice in the harbor
With more people on the ice during COVID-19, look for quieter areas away from crowds.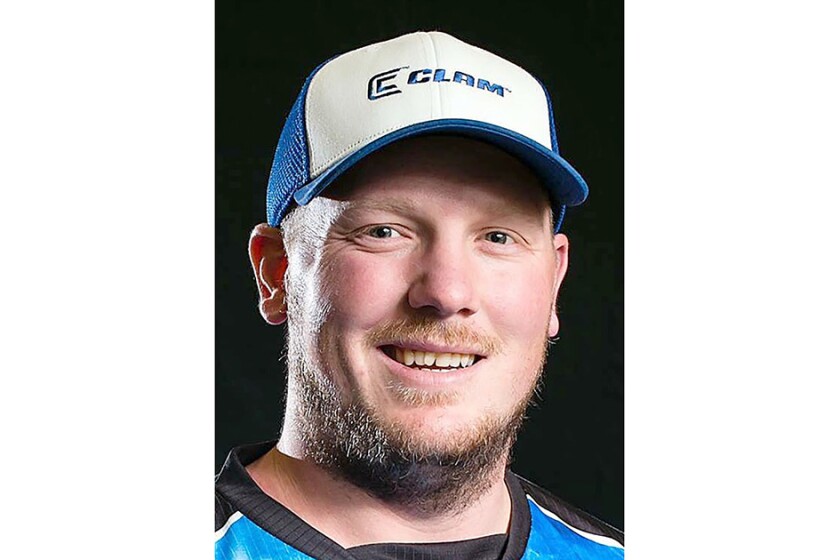 First and foremost: Merry Fishmas anglers! In case you haven't noticed, the weather is about to turn into more seasonal/winterlike conditions. Reminds me of a popular Christmas tune by Jule Styne and Sammy Cahn; "Oh The Weather Outside is frightful." I think you know the rest.
With the mild weather now turning colder, fishing success may be disrupted. It will be time to adapt to a new pattern, lure or location. One thing is for certain, fish have definitely been pressured hard these last several weeks. It comes as no surprise that more anglers are taking to the water than ever before. All the more reason to get creative in finding a new way to catch fish.
After our early ice bite we are now onto new techniques and doing the best we can to separate our fishing attack plans from what others are doing. So far so good! This ice season is off to a great start and looking forward to the next phase of ice angling. Here is our fishing report, and yes it is another good one.
Lake Superior has been hosting very few fishermen this last week. Most are fishing from shore areas like the breakwalls in Two Harbors and Duluth. Again, this is a route less taken and the opportunity for a very memorable fish can be had. Best bet continues to be long casting big spoons, looper bugs or still-fishing with wax worms. Best to be prepared with a proper landing net. Some anglers also continued to test luck in their boats earlier in the week, however we did not hear of much success.
Now that temperatures will be plummeting, we will see less and less open water angling on the Gitch. However, ice fishing near Ashland should start to take shape in the coming weeks. Until then, we are still on standby.
The St. Louis River has seen hundreds of anglers walleye fishing this last week. Ice conditions are still suspect and/or dangerous in many areas, but overall we are finding ice as thick as 7". With that said, and as of this report, we are now seeing some harbor break-up on account of strong winds causing current to rush into the system. Many cracks have been forming, and ice is certainly on the move making for much inconsistency. If you decide to venture out, be very, very careful and bring all proper personal protective equipment.
A mixture of big boat traffic and strong winds off Lake Superior can and will affect ice conditions on the harbor portions of the river. As far as fishing goes, most anglers have been flirting with small undersized walleyes thus far (it's good to see up coming younger year classes). Some anglers are getting bigger fish, but not big on numbers. A mixture of jigging spoons, ripping raps and plain hook and minnows have been good. In the back-bay panfish waters, anglers are continuing to get a few crappies and perch on small tear drops tipped with soft plastics or wax worms. The panfish bite has been slowing down a bit, but hopefully will re-stabilize when we are into more consistent weather patterns.
Inland lakes on both the Minnesota side and Wisconsin side continue to put out some nice bites for pike, bass and occasional walleyes. Tip-ups have been going good when planted on areas right off weed edges or drop offs.
With the changing conditions in front of us, it will now be time to downsize bait. Instead of using bigger shiners or sucker minnows, it may be wise to switch to walleye-sized suckers, big tuffy fatheads or smaller shiners. (Side note, and speaking of live bait, it's a good idea to swing into the bait shops well ahead of the crowd!)
Panfish bites are still providing time passing fun. Setting up over shallower vegetation in the 8-16 feet of water has been good. Its also beginning to be important to start fishing away from crowds or "community holes." Best baits this last week have been small gill getters and mooskas. If you cant get them to go on soft plastics, try threading on a couple of spikes.
Have a very merry Christmas everyone, see you on the water!
Jarrid Houston of South Range is a fishing guide ( houstonsguideservice.com ) on Minnesota and Wisconsin inland waters, the St. Louis River and, in winter, on Lake Superior.