Jarrid Houston column: Fishing has been good, but snow, wind wreak havoc on ice
Fishing has slowed in the Twin Ports harbor, but early and late walleye bite is still happening.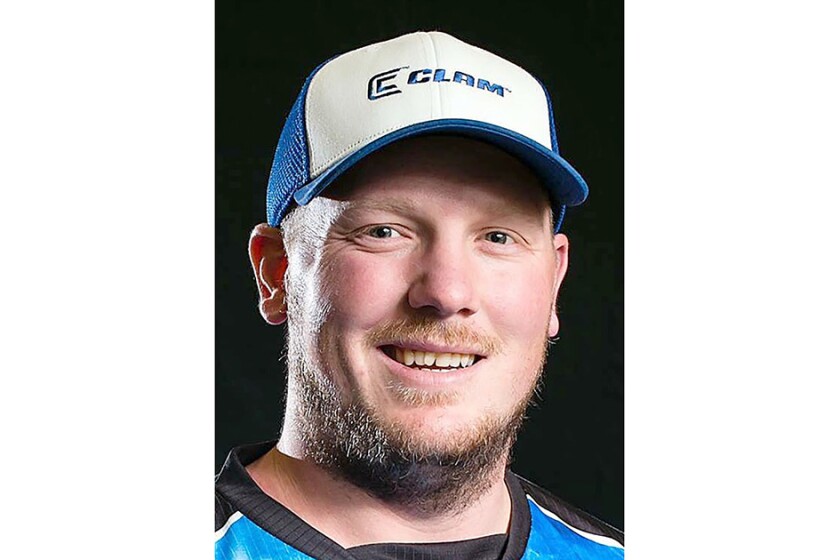 We are part of The Trust Project.
Fishing has remained somewhat consistent as we move into more mid-winter patterns. With the extreme cold temperatures and now fresh snow in the mix, fish will certainly be in a little bit of a funk to start off the weekend.
As far as ice conditions go, some areas are great and others, not so much. In select areas of Northeastern Minnesota, ice continues to grow and most areas are just starting to see smaller trucks and cars. On Lake of the Woods, Upper Red Lake and Lake Winnibigoshish, some resorts are now allowing trucks and wheel houses. We can expect to see growing cities of permanent ice shacks now. On the Wisconsin side of our ice belt, this recent storm has wreaked havoc on ice conditions. Most areas will now have lots of snow and slush and in some cases very dangerous ice, so, as always, use caution.
Let's dive into this week's fishing report:
Lake Superior ice was well on its way with the recent subzero temperatures we received over last weekend. Unfortunately, we now received a big dump of snow and bad winds. I was hoping to have better news, but I guess Mother Nature had other ideas.
Many areas of Chequamegon Bay are now considered dangerous and should be avoided for a little longer. Usually, we are well on our way with consistent and routine fishing trips to the bay, but this year looks like we will have to take it slow. If you do get out to the Chequamegon Bay area for some ice fishing, I absolutely recommend stopping in and seeing our friends at either the River Rock Inn and Bait Shop or Anglers All.
Ashland areas will probably be the best bet for the here and now. Before the snowstorm onslaught, good perch, pike, walleyes and the occasional trout were being caught in 15-25 feet of water using spoons or setlines with live lake shiners. Let's cross our fingers that ice conditions will return to favorable this next week. Stay tuned.
The St. Louis River estuary has seen somewhat of a slowdown of both angling pressure and productive bites. This winter in many areas of the river system, current has been low which has made some fishing opportunities challenging. I prefer a good current when fishing for it keeps fish active. Most fish being caught have been smaller walleyes.
A few burbot have started showing up as well, however, the lack of current has affected a steady influx of lake fish. Jigging spoons have still been taking some fish, but rattling raps or jigging raps/puppet minnows have been better. Primetime windows continue to be early mornings and later afternoons.
For panfish, the bite has slowed down and the best course of action is to utilize dead sticks or live bait under a float.
Inland lakes have been producing some decent walleye bites during primetime hours. Similar to river panfish, we have been finding snare rods (a dead stick technical fishing rod) producing the most bites. I prefer a live golden shiner placed 6 inches off the bottom in the 14- to 19-foot range. If you can find soft mud to hard rock or sand transitions, you can be in business. Pike and bass continue to make some presence on tip-ups near vegetation or other structure. Set up your flags on contour lines adjacent to shoreline turns and you will find some willing biters.
Our panfishing trips have been matching the weather patterns, up and down. Best bet continues to be fishing weeds in the 6-14 feet of water using small tear drop jigs tipped with spikes or soft plastics.
On a side note, pertaining to the extreme cold days in front of us, make sure to keep fish wet. It only takes seconds to freeze gills and eyes, which can increase fish mortality. With that said, also make sure to take care of yourself as frostbite can happen on exposed skin pretty quick when your hands are wet and the windchill is tanking.
All the best and we will see you on the water.
Jarrid Houston of South Range is a fishing guide ( houstonsguideservice.com ) on Minnesota and Wisconsin inland waters, the St. Louis River and, in winter, on Lake Superior.