Jarrid Houston column: Coming cold snap should help firm up Northland lakes
The bite has been OK, but slush is still an issue in the back bays of the St. Louis River.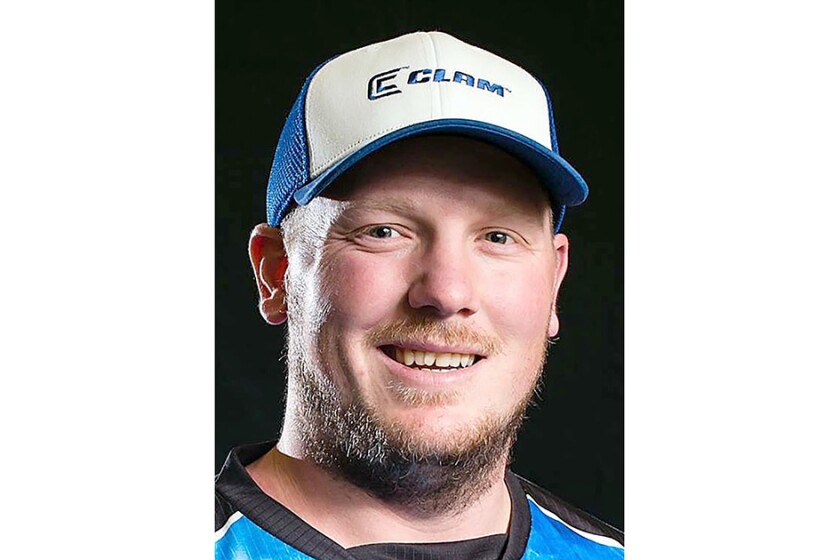 Hello, angler nation. It's crazy to think, but Groundhog Day is just a week away and I for one will be interested to see the prediction.
Speaking of predictions, who would've thought we would have such warm temperatures for most of January? But it looks like we will now be hit with a huge breath of cold air. The forecast calls for a week-long cold spell with plenty of below-zero temperatures. This will be good for firming up many of the waters that are struggling with slush. It will also help to build more ice. I hate to say it, but I predict we are about to pay for the kindness of Mother Nature thus far into the ice season.
Fishing this past week was pretty good. But, with the change in weather conditions about to take place, I think it will slow down. We shall see. Here's our report:
Lake Superior ice anglers will be glad to have this boost of more seasonal ice-making conditions. Ice coverage has been an issue on the lake for the last several weeks, so it will be nice to get some areas more locked up and safe. Currently in the areas of Ashland and Washburn, we are still seeing 2-10 inches of ice on Chequamegon Bay. As usual, it varies quite a bit, so be very cautious.
The bite was better this past week. When I say better, that does not mean it's been awesome. We've just been able to wrangle up a few more fish than the last time. Best tactics continue to be jig sticks in the shacks. Our target depths have been around 25 feet of water. For whatever reason, the herring bite has been the most dominant. These fun fish have been hovering in the upper water columns, so they have been fun to sight fish through the holes.
While jig sticks with spoons have been the best, we have finally been able to get a few fish to commit to setlines as well. A few splake and browns have been tagged with live shiners swimming freely under a set line. We have also been seeing some decent perch and pike bites in and around Ashland.
In the Duluth and Superior areas, we have no news on the open-water front this week. It may be a little while until we hear of any open-water anglers taking boats out now that the temperatures are about to sink.
The St. Louis River continues to keep some anglers interested, with a few smaller walleye bites happening over shallow flats. Timing still plays an important role in success, and I would venture to say mornings have been better than afternoons. Fish have more than adapted to the angling pressure in high-traffic areas, so you help yourself by finding some new spots.
Ice conditions have been OK in the typical walleye areas, but if you are after back-bay panfish, prepare to pay for your effort due to heavy slush. I highly encourage back-bay panfish anglers to leave the machines at home as there is a good chance you will get stuck. Yes, even with a snowmobile.
In conjunction with the tough ice conditions, panfishing has been a challenge as well. The few fish that have been reported have been coming off shallow mudflats. Smaller perch and few crappies and sunfish, with an occasional small walleye, also have been hitting. Things should pick up a bit after this hard freeze.
Inland lakes in the Northland have had the same challenging ice conditions — so much so that some local community fishing derbies have had to cancel this year. (For some lakes, that's not a bad thing.) The panfish bite has been pretty good fishing the 8- to 14-foot cabbage-ridden areas.
Small tungsten jigs plunged through weed pockets will turn a few pannies. Don't be surprised to run into a largemouth here and there as well.
Tip-ups are still a popular choice for "lazy" fishing. Setting up rigs just outside weed lines will catch some bass, as well as pike, of course.
Walleye angling has slowed down a little this week, but a few fish are committing to deadsticks or slowly jigged spoons tipped with a minnow head. It will be interesting to see how the bite fairs this next week with the cold weather. We will be out there!
Stay safe and all the best hooksets.
Jarrid Houston, of South Range, is a fishing guide ( houstonsguideservice.com ) on Minnesota and Wisconsin inland waters, the St. Louis River and, in winter, on Lake Superior.