Jarrid Houston column: Chequamegon Bay has good ice, multi-species action
Walleyes react to fishing pressure by being more finicky.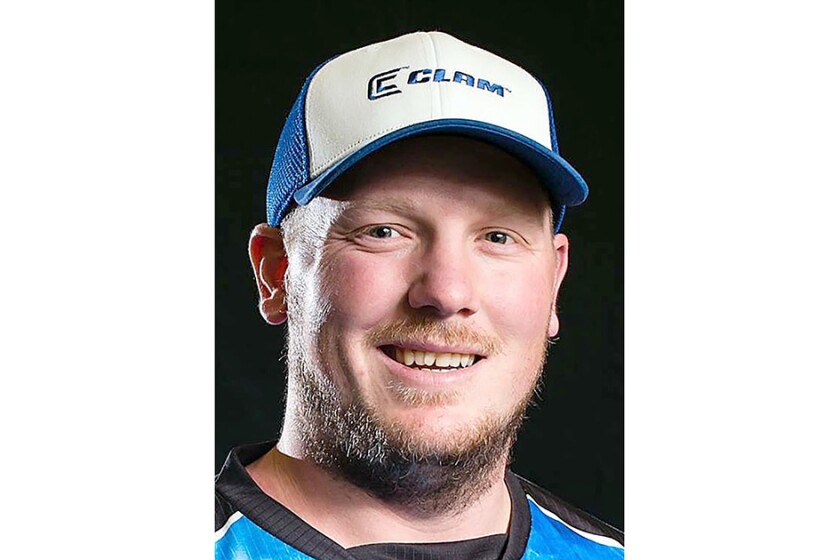 DULUTH — Fishing has been steady for the most part as we've had some stable weather this last week. We are now to a point where we are full-steam ahead with machine travel on most ice in our region.
The only places to use extreme caution — caution should be practiced on all ice, by the way — is obviously Lake Superior and any river system, especially the St. Louis River. Some inland lakes are starting to see a little bit of automobile traffic, but I would still make sure to check as you go.
The DNR recommends 8-12 inches of ice for a car and 12-15 inches or more for a truck. I say 14 inches for a car and 18 inches for a truck. The ice also has to be solid ice and not the wet, sloppy stuff. Best bet is to utilize an established ice road when deciding to take an automobile onto the ice.
Another tidbit I don't want to forget is never drill holes or test ice on or near an established ice road. This can hamper future ice travel and ruin ice road conditions quickly. Always drill far away from any ice road.
Let's get into this week's great fishing report:
Chequamegon Bay of Lake Superior was crazy busy this past week. Last weekend, the bay area hosted the annual "Battle on the Bay" high school fishing tournament. Congratulations to the Ashland Oredockers on a hard-fought win and to all of the young anglers who participated.
We have seen ice anywhere from 8-14 inches near Ashland. Farther west and north up the peninsula ice conditions vary greatly, with ice thickness ranges from 6-10 inches. Some people are taking snow machines out, but as mentioned before, use extreme caution and check ice for yourself before deciding to venture out with a machine. A couple different anglers did sink their sleds near Bayfield recently; thankfully, nobody was hurt. We have elected to walk out on our trips so far, but will be starting to take machines starting this week.
Fishing has been good to great depending on the day. Most of our fish have been coming on jig sticks in the comfort of our Clam portable fish houses. Best baits have been a pink quarter-ounce Venom 360 spoon or a blue Clam Tikka Minnow dressed up with a minnow head.
Successful fishing depths have been all over the place, but the best depth has been in the 20-26 feet of water. Our catches have included salmon, trout, whitefish, perch and a few herring. It's important to try and keep noise to a minimum and to exercise patience. Lake Superior will always test your will. It is the anglers who never give up that will have the most success. We are happy to be back on the Gitch.
The St. Louis River had a giant uptake of angling pressure with the nice weather lately. In turn, the fishing success took a bit of a stall. It's crazy to think, but when angling pressure gets intense, don't think for one minute fish don't adapt. It's in their nature.
The guys showing the most success are the ones set up and away from people early enough to get in the prime window bite. Lately, it has been a better morning bite because that part of the day angling pressure has been on the slower side.
Dead sticks have been best, but we are getting a few fish to pop on jigging raps tipped with a fathead minnow. I like to slam the bottom and create any commotion I can. Replicating an injured minnow kicking up dust on the river floor will certainly attract some fish. Best depths to target have been the shallow flats. I prefer anywhere from 6-9 feet, maybe a little deeper if they are being very finicky.
Inland lakes have been putting out good bites for near shore panfish. Small tungsten jigs tipped with euro larvae are taking some good fish. Best depths have been in the range of 12-16 feet of water. Most of our catches have been of the sunfish type, but once in a while we are getting a willing crappie to commit.
For walleyes, I would concentrate efforts on mid-lake humps during the prime times (early morning and later afternoons.) Similar to river angling, I would go with an aggressive bait like a jigging rap, puppet minnow or tika minnow. Setlines have lost some mojo for walleyes as of late, but I would not give up on them as they often provide bonus opportunities.
Bass and pike are still being caught on tip-ups off of weed edges in the 10- to 15-foot range. We are getting closer to switching up some patterns, and with the days getting longer, the fish will be changing up as well.
Be safe and courteous to each other and we will see you on the ice.
Jarrid Houston of South Range is a fishing guide (houstonsguideservice.com) on Minnesota and Wisconsin inland waters, the St. Louis River and, in winter, on Lake Superior.