Jarrid Houston column: Last ice on Chequamegon Bay, inland lakes producing good catches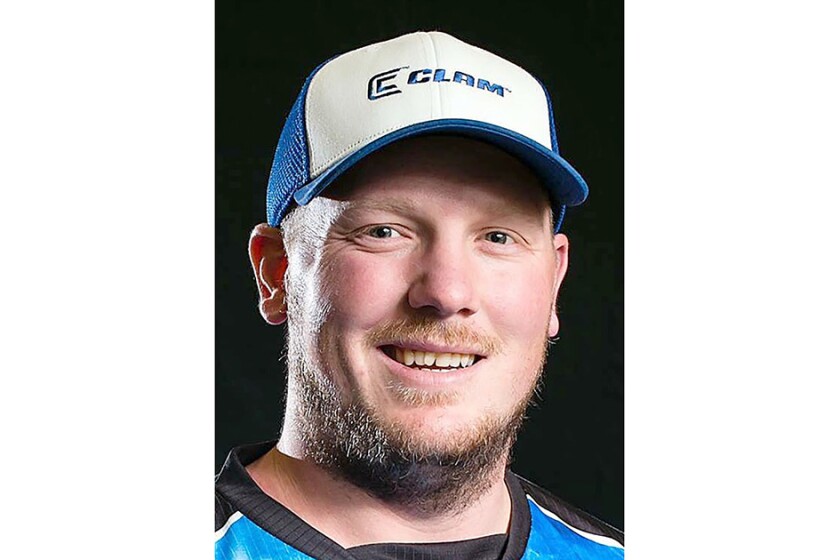 I don't know about all of you, but I'm sure happy to be living in an area of the world that for the most part eats, breathes and bleeds fishing! We are all currently living in a time of mass confusion. It is filled with conflicts we have never encountered before.
When we as anglers hit the water, we tend to shut off the business of the real world. After all, the real world for many of us is on the water. Let's use our great angler ethics and be kind and courteous to one another. Let's all share in the great resources that are readily available to all of us. Be safe out there, together we can all get through this. In the meantime, the best social distancing you're going to find is out fishing. Here is our awesome weekly report (it's a good one!)
Lake Superior trollers continue to bring some decent catches boat-side as well as shore casters and still some ice anglers. The soft water anglers are still taking to the North Shore and finding mixed success.
For those in boats it's still advised to get to the launch early. Also, make sure that when you are loading your boat, you drain all of the water from the trailer. Water can freeze on the sloped launch, causing spinouts and tough launching/loading conditions.
Trolling near shore and long lining stick baits is taking some salmon and trout. Shore anglers continue to cast out weighted bobbers and/or large spoons. Best success is up near Two Harbors, but some are starting to find a few bites in and around the French and Lester Rivers.
For us Lake Superior ice heads, we are still measuring ice up to 14 inches in areas by Ashland. Some of the best fishing of the year is happening on the hard waters of Chequamegon Bay. But be careful, the ice is unsafe in some areas. Best to check in with the bait shops, resorts and/or guides.
The areas north of Washburn are pretty much done for the year as the south channel is really wreaking havoc. Best bites have included mixed bags of pike, walleye, perch, burbot, trout, whitefish and salmon. It's pretty much been even, half the fish on setlines vs. jig sticks. I prefer to jig and watch my electronics.
For setlines, it is best to run in a parallel line rather than box or circle, especially if you are fishing with buddies. For example, if I have 6 guys fishing with me, we are going to file our setups in a line, so that no one is at a disadvantage being boxed in by other rigs.
Best bait this last week has been elongated buckshot spoons, like the 360 Venom spoon tipped with an emerald shiner head. I forecast we are down to the last couple of weeks ice fishing Lake Superior.
The St. Louis River is pretty much a ghost town now that the cutter and tugs are continuing to open up areas. The river is getting very dangerous. Last weekend, a truck went through in a back bay of Superior. Please, if you plan on getting out after some panfish in the back bays, walk out.
Inland lakes have panfish going like gangbusters. Different lakes have different cultures of fish, so it's hard to talk about all the bite happening now, but most waters are putting out some vulnerable fish.
We have been locating most our crappies and sunfish in 10-20 feet of water over vegetation. Drilling many holes continues to pay off for hole hopping. Most of the snow on the area waters is gone, so it's time to bust out the boot cleats to keep from slipping and falling. However, they are also a noise disturbance, so walk softly.
Four pound mono tied to 1/32nd oz custom painted tungsten jigs tipped with Maki plastics has been my perfect recipe. Finding schooled up competitive feeding fish is critical, so trust your electronics. We're getting close to the end of ice, so get out there and enjoy what we have left. If anything, it should help take our minds off of the business of the real world.
Jarrid Houston of South Range is a fishing guide ( houstonsguideservice.com ) on Minnesota and Wisconsin inland waters, the St. Louis River and, in winter, on Lake Superior.