Jarrid Houston column: Great walleye bite on a busy river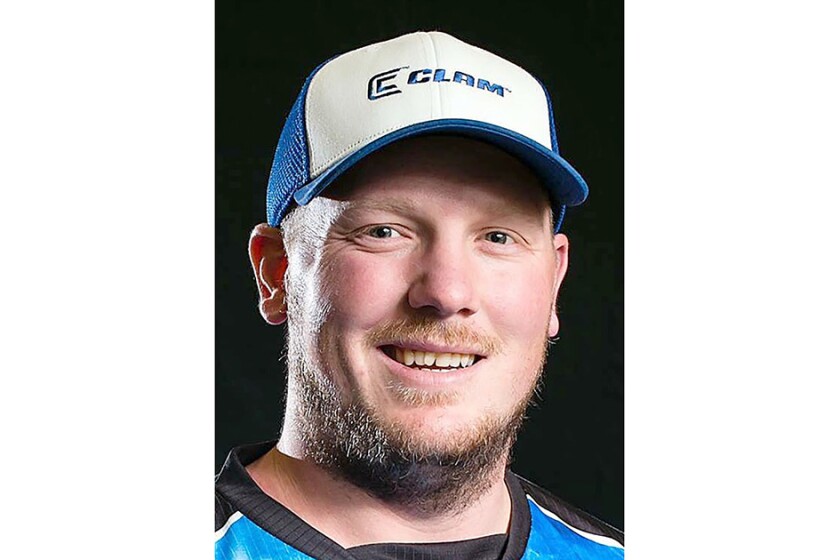 What a great start to the fishing season! Fishing is alive and well in the Northland. Don't believe me? Stop at any boat launch and you likely will find busy angler traffic, especially in popular fishing areas in both Minnesota and Wisconsin.
We saw some diverse bites this last week that were pretty fun. We also had the opportunity to team up with my angling brother, Sherpa, and film a television show that will air in January of 2021.
The only real downfall we experienced last week was the check engine light came on in the truck, and the strong Northeast winds that were such a pesky nuisance with that chill off of Lake Superior.
Water temperatures are still not rising much, so fish patterns are staying pretty consistent. Inland lakes are seeing some back bays climbing into the 60's, but the bigger lakes, rivers and Lake Superior are staying on the colder side. We should be seeing water temperatures rising soon, which of course will transition fish into a new pattern.
Here is our report, and it's a good one:
Lake Superior did not see a ton of traffic this past week on account of the tough northeast winds. For those who are getting out, the best reports are coming from the more sheltered areas of Chequamegon Bay. Smallmouth, walleyes and some trout have been coming boat-side doing both trolling and jigging.
Some anglers are finding a few lake trout out by the islands in and around Bayfield. Make sure your vessel is seaworthy anytime you storm the Gitch. It is not the place where you want to run into a pickle.
Stream fishing has had less and less traffic on account of regular game fish (read walleye) season now in full swing. With that said, stream anglers that are taking to the rivers and landing some nice fish. Many steelhead reports are coming from both Minnesota and Wisconsin streams. Sounds like anything that has some crystal flash has been the ticket. Lots of fish are hiding out behind rocks and lumber. Last weekend we trampled through some less popular trout streams and some more popular pike and walleye streams. Lets just say, it was fun.
The St. Louis River has seen the most traffic anywhere as of late. Many anglers are finding success both trolling and jigging. The lower sections have been a challenge to fish because of the strong winds, but those that suck it up will be rewarded. Lots of nice fish in the river system right now and they don't seem to be making big moves because the water temperatures have not changed much at all.
We have been catching walleyes in as shallow as 2 feet of water and as deep as 18 feet. I know I have said it before, but I'll say it again: Trust your electronics. My favorite display is a split screen with side-imaging on the left and GPS on the right. Side to see, and GPS to track and mark spots.
This past week's recipe was a mix of cranks, husky jerk stick baits and live bait. Seems that some pods of fish prefer something different that another pod of fish. Beside the walleyes there are a number of fish that are biting, including crappies, perch, and pike. Folks are even getting some sturgeon and muskies as well. (Make sure you release all fish not in season.)
Also, with the amount of traffic and some very vulnerable bites happening, think about the importance of selective harvesting. One walleye equals two fillets, two shoulder blades, two cheeks and a breast plate — plenty of meat!
Inland waters have definitely been the more comfortable fisheries to escape the wind. But the wind also is key to success in some instances. They don't call it the "walleye chop" for nothing. Wind-blown shorelines and wind-swept points have been producing a mix of good fish. Best tactic has been live bait tipped on a jig. I prefer small sized jigs for shallower waters and heavier sized for deeper stuff. Look for fresh vegetation to be holding some good fish.
Panfish have certainly made their way into a feeding frenzy on select waters. Floats over small hair jigs or soft plastics have been working. Best to try and not spook the fish as you move up on them though. We haven't seen a greater morning or night bite yet, but those days are coming.
Like I said, we are off to a great start to the fishing season, so get out there and have some fun.
Jarrid Houston of South Range is a fishing guide ( houstonsguideservice.com ) on Minnesota and Wisconsin inland waters, the St. Louis River and, in winter, on Lake Superior.