Women's basketball: Gophers rally but fall to Wake Forest in final seconds
Mara Braun, who had a career-high 34 points and a buzzer-beater in a 101-99 victory over Lehigh, scored a game-high 27 points.
We are part of The Trust Project.
MINNEAPOLIS -- Mara Braun already has put the Gophers on her back for a victory this season, and the freshman point tried hard to do it again on Wednesday. But a night of mistakes was too much to overcome for Minnesota in the ACC/Big Ten Challenge.
Braun, who had a career-high 34 points and a buzzer-beater in a 101-99 victory over Lehigh on Nov. 13, scored a game-high 27 points but Minnesota fell to Wake Forest, 63-59, at Williams Arena.
With the game tied 59-59, Jewel Spear shook Braun at the top of the key and swished a 3-pointer with 3 seconds left to lift the Demon Deacons. The Gophers had a chance to tie late but Braun was called for a push off on the inbounds and Alexandria Scruggs made a free throw before intentionally missing the second with 1 seconds left.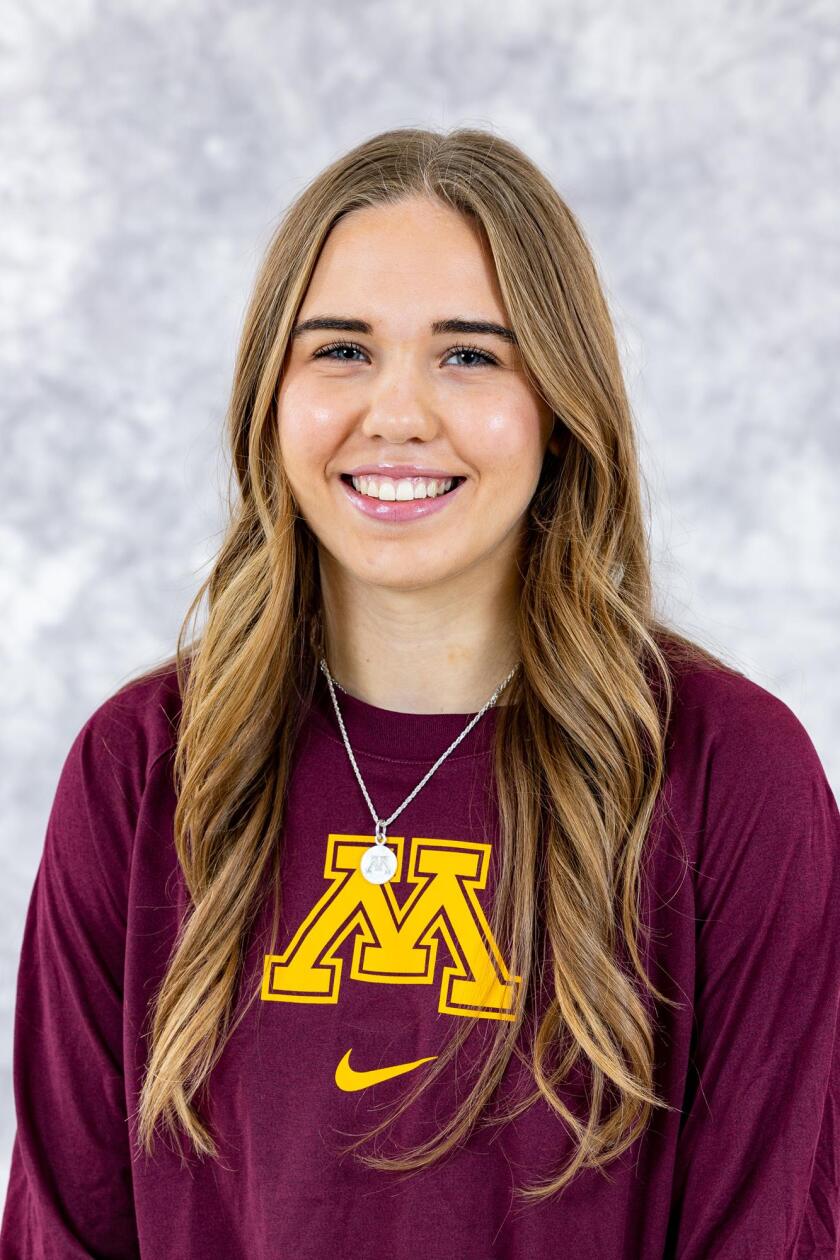 Spear finished with a team-high 19 points and 10 rebounds, and Elise Williams added 16 points, four assists and two steals for Wake Forest (5-3).
The Gophers (4-3) tied the game 59-59 on Rose Micheaux's basket off an offensive rebound with 16 seconds left. Fouled on the play, she missed the potential go-ahead free throw — one of many unforced errors that doomed the Gophers on Wednesday.
Most conspicuously, Minnesota was 6 of 12 from the stripe and committed 19 turnovers, including a large handful of lazy inbounds passes that were easily intercepted by the Deacons, and missed several layups.
Katie Borowicz had a game-high six assists, including a transition pass to Rose Micheaux on a layup that pulled the Gophers within 59-57 with 1:22 left. But she also was charged with six turnovers.
Micheaux finished with 13 points and 10 rebounds, another double-double for the sophomore, but was 1 for 5 from the line.
The Gophers overcame a slow start to take a 27-23 halftime lead.
Minnesota made only 2 of 11 shots from the field, and turned the ball over seven times, in the first quarter and trailed, 10-5. But the Gophers started taking better shots in the second quarter, finishing the half on an 11-2 run capped by consecutive pullup jumpers by Maggie Czinano.
Braun scored her first nine points in the second quarter, hitting two 3-pointers, the first giving Minnesota its first lead, 23-21, with 2:09 left in the half.
The Gophers begin Big Ten play on Saturday against Penn State at Williams Arena. Tipoff is set for 7:30 p.m.
______________________________________________________
This story was written by one of our partner news agencies. Forum Communications Company uses content from agencies such as Reuters, Kaiser Health News, Tribune News Service and others to provide a wider range of news to our readers. Learn more about the news services FCC uses here.