Saints report: Martin helps Saints bounce back in MIAC baseball doubleheader
Junior lefty earns first win of the season after allowing just one run in eight innings.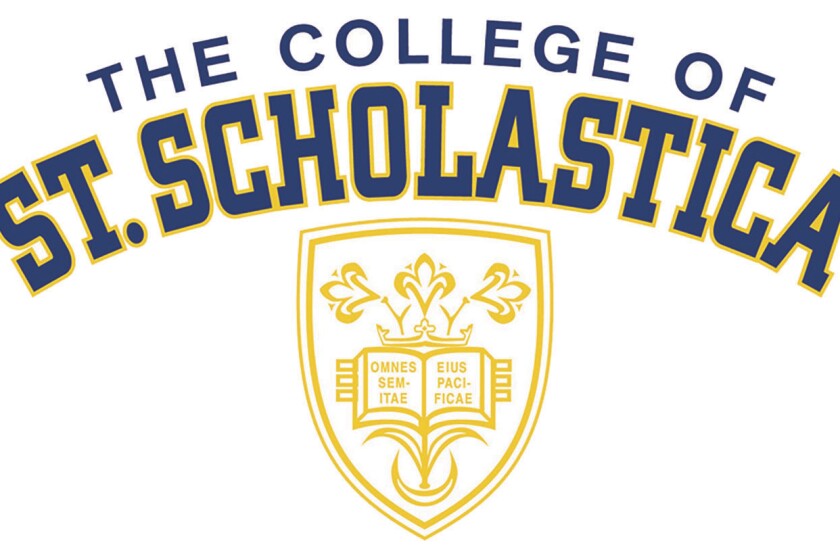 We are part of The Trust Project.
NORTHFIELD, Minn. — Junior lefthander T.J. Martin pitched eight strong innings as St. Scholastica salvaged a split with a 5-1 victory over Carleton after dropping the opener 4-3 in MIAC baseball Saturday before 167 at Mel Taube Field.
Martin (1-0) yielded just one run on six hits with eight strikeouts and no walks. Jack Tiemann had three hits and Matt Tautges and Luke Schemenauer added two hits apiece for the Saints (9-13 overall, 4-6 UMAC).
Paul Hinton had two hits, including a double and the lone run in the fourth inning for the Knights (6-13, 3-4).
Quinn Brannan went the distance for Carleton in the seven-inning opener, allowing just two earned runs with five strikeouts and five walks.
Matt Tautges had three walks and a run and Luke Schemenauer had two hits and a run for St. Scholastica. The Saints pushed across a run in the top of the sixth inning and had runners on second and third before Brannan got a pair of pop flies to end the threat.
CSS continues MIAC play with a doubleheader against Augsburg at 1 p.m. Sunday in Minneapolis.
Royals' winning streak reaches 21 with sweep of Saints
Kayla Simacek earned both pitching wins as conference unbeaten Bethel's winning streak improved to 21 games with a 12-2 and 6-1 sweep of St. Scholastica in MIAC softball before 76 at Ona Orth Athletic Complex in Arden Hills, Minnesota.
Simacek pitched four innings of the five-inning opener, allowing no earned runs, with nine strikeouts and no walks.
Kayla Hokanson had two hits, two runs and five RBIs and Allie Fauth had three hits and three runs to lead the Royals offensively. Heidi Stewart and Lauren Laviano hit doubles for the Saints.
Simacek (22-1) allowed one run on five hits in the seven-inning rematch, with eight Ks and one walk.
Cortney Hokanson had two hits and three RBIs offensively to lead Bethel (23-2, 12-0) while Olivia Howe and Aislind Dail hit doubles for St. Scholastica (12-17, 4-11).
CSS will host Macalester at 1 p.m. Sunday in a MIAC doubleheader as part of Senior Day at NBC Spartan Complex in Superior.