Saints report: CSS women's hockey gets game in and wins it
Both Saints basketball teams fell on the road on Saturday.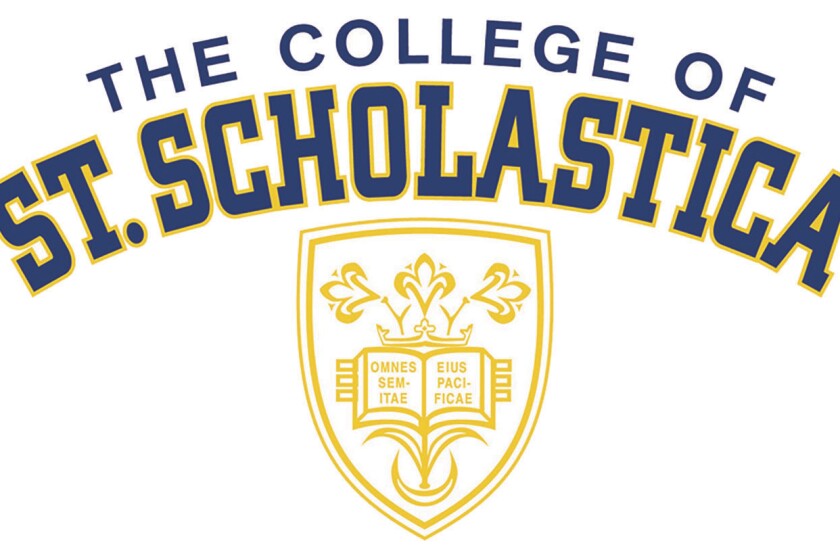 DULUTH — After a flurry of postponements due to COVID-19 protocols in recent weeks, St. Scholastica was able to get a game in Saturday and win it, defeating St. Benedict 3-1 at Mars Lakeview Arena.
The teams called off the first game of the two-game Minnesota Intercollegiate Athletic Conference women's hockey series due to COVID but were able to play the second. Mariah Haedrich (Hermantown) opened the scoring near the midway point of the game with a re-direct. Rachel Anderson doubled the lead midway through the third period, and though the Bennies replied just 37 seconds later, Courtney Bloemke delievered an insurance goal for CSS.
The Saints survived a late penalty kill and extra-attacker situation but held on to go to 7-5-1, 4-2-1 in the MIAC.
Lori Huseby finished with 43 saves for CSS, including 19 in the third period.
The Saints will play a make-up game vs. Wisconsin-River Falls on Wednesday at Mars Lakeview.
Saints close but denied victory
It was the closest they've come this season to getting in the win column, but a 13-0 fourth-quarter run was too much to overcome as St. Scholastica lost 64-60 to St. Benedict in MIAC play at St. Joseph, Minnesota on Saturday.
CSS, which trailed 49-45 after three quarters, went five minutes without scoring to start the fourth period but rallied from 58-45 down to within a possession in the last minute of the game, but a split pair of free throws with 10 seconds left made the Bennies' lead insurmountable.
Miranda Broberg scored 15 points to lead the Saints (0-15, 0-13 MIAC), whose offensive output was their best in league play this season. Liz Frase added 12 points off the bench.
Madison Doran led CSB with 20 points on 7-of-12 shooting.
CSS hosts St. Catherine on Wednesday.
Second half gets away from Saints
It was tied 36-36 at halftime, but the game got away from St. Scholastica in the second half of an 83-62 MIAC loss at St. John's on Saturday in Collegeville, Minnesota.
The Saints' shooting percentage dipped from 54% in the first half to 38% in the second, while the Johnnies improved from 52% to a blazing 65% after the break. Also, St. John's made seven second-half threes, and CSS made none.
Ryan Thissen finished with 20 points for St. John's to lead all scorers, while Kooper Vaughn added 18, all on treys.
Jack Silgen scored 18 points to lead the Saints (2-14, 1-11 MIAC), who will make up a trip to play Northwestern on Wednesday in St. Paul.