Saints report: CSS baseball sweeps doubleheader
The Saints' softball team went 2-1 in three games.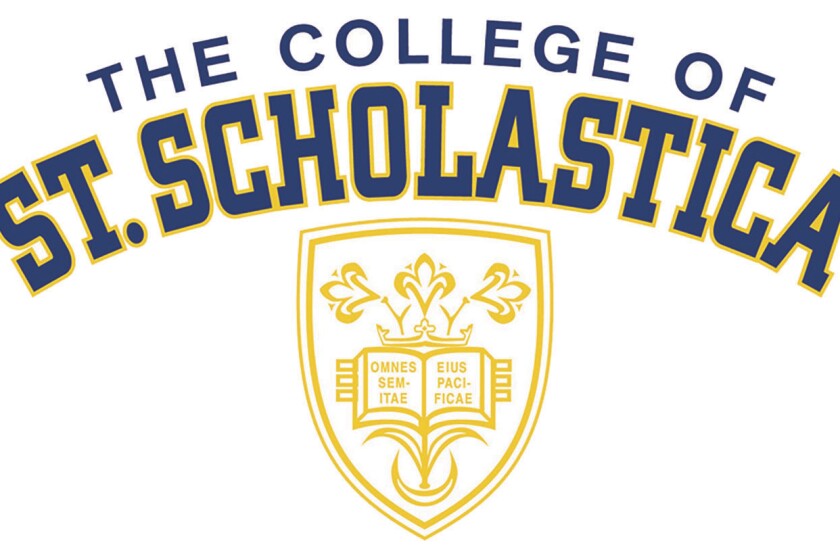 AUBURNDALE, Fla. — St. Scholastica baseball took both halves of a doubleheader against Knox College on Thursday in a busy day for the Saints' bats.
The Saints won game one 9-7 before routing the Prairie Fire 13-1 in game two.
CSS scored five runs in the bottom of the first to take control of game one, then added three more insurance runs after Knox got to within 6-4 after two frames.
Jake Schelonka finished 3-for-4 with a home run, while Jack Harris was 2-for-4 with a homer and Mitchell Olson had a pair of singles.
Eric Martin was the winning pitcher, allowing seven earned runs on nine hits in 4 2/3 innings. Matt Forrest got a save by allowing only a hit and a walk in the last 2 1/3.
In game two, Schelonka did even better, homering in his first at-bat in a 4-for-4 game and 7-for-8 day. Jack Tiemann and Olson had two hits apiece. CSS scored in each of the seven innings except the fourth.
Grant Mergen allowed one unearned run on two hits over five innings for the win. He struck out nine.
The Saints (5-5) play William Paterson on Friday morning.
Saints win two out of three
St. Scholastica softball had a busy day, playing three games in Leesburg, Fla., on Thursday. The Saints beat Massachusetts College of Liberal Arts 13-3, beat Salem State 8-5 and lost 8-4 to Babson.
In the first game, the Saints rallied from 3-1 down by scoring 12 runs over the last two innings. Six players had two hits apiece, including Kari Breuer and Emma Sather, who both doubled. Grace Hadlich was 2-for-2 with three RBIs. Sather was the winning pitcher, contributing 5 2/3 innings of scoreless relief on five hits.
In game two, CSS took the lead for good on Samantha Paniagua's three-run homer in the fourth inning. Emma Bolin and Olivia Howe had two hits apiece. Haley Rosenthal pitched on got the win, allowing five runs (two earned) on five hits in seven innings.
Against Babson, the Beavers scored in each of their last four at-bats to pull away. Howe had a pair of singles and stole a base to lead the offense, then allowed eight runs (six earned) on 11 hits in a complete game.
The Saints (8-4) face Loras and Fredonia on Friday to conclude their spring break trip.