Saints report: CSS baseball slugs to victory
The Saints softball team lost a pair of games on Monday in Florida.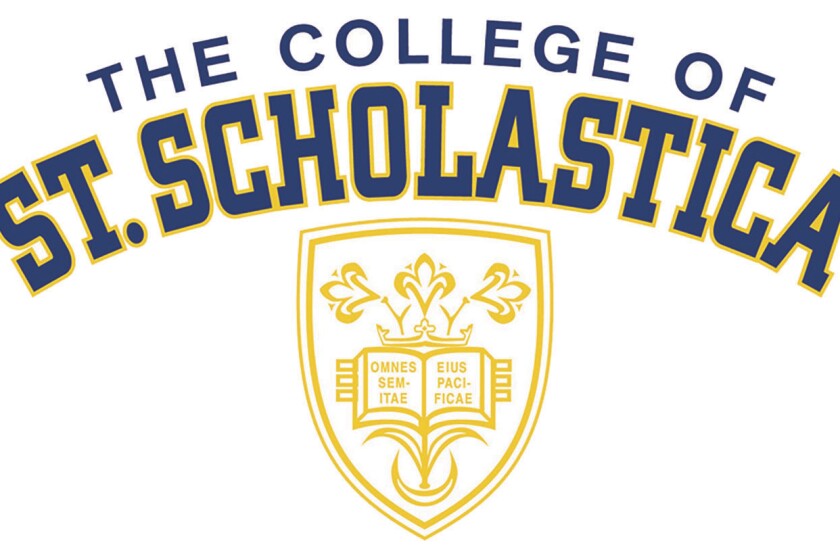 DAVENPORT, Fla. — St. Scholastica scored in each of its last six at-bats in a 15-8 slugfest win vs. Ramapo (N.J.) College that evened is record at 1-1 on its spring break trip.
The Saints gave up three runs in the first inning and trailed for the first half of the game, but finally took the lead with a six-run seventh to make it 13-8, then added on two more in the eighth.
Jack Harris, Jake Schelonka, Cody Venske and Jack Tiemann all had three-hit games, while Harris and Tiemann homered. Luke Schemenauer had a pair of doubles for the Saints, who rapped out 16 hits in the game.
Jack Perala got the win with two innings in relief of starter Dallas Miller, who allowed five earned runs on nine hits in five innings.
CSS (2-5) plays Spalding on Tuesday.
St. Scholastica softball couldn't get out of either hole its opponents dug during Monday's games on their spring break trip in Clermont, Florida.
The Saints opened the day with a 7-4 loss to Wisconsin-Platteville, then fell 4-1 to Eastern Connecticut State.
Against Platteville, the Pioneers scored six runs in the third on four hits and two errors to take control of the game. A two-out rally in the fifth allowed CSS cut to the deficit in half from 7-1 to 7-4, but UWP retired the side in order in each of the last two innings.
Kari Breuer went 3-for-4 with a triple for CSS< while Olivia Howe had a pair of doubles. Haley Rosenthal took the loss, allowing six unearned runs on three hits in 2 2/3 innings.
Against Eastern Connecticut State, the Warriors scored twice in the second inning and added one on in the third.
St. Scholastica responded with a suicide squeeze by Grace Hadlich scoring Mady Petersen, but it was their only run of the game and one of only two hits.
Rosenthal took that loss as well, allowing four runs (three earned) on seven hits in a complete game.
CSS (5-3) continues play in Florida with games against Knox and Carthage on Tuesday.