Saints report: CSS baseball settles for another MIAC split
Saints' softball team rallies in the final inning only to fall short against St. Ben's.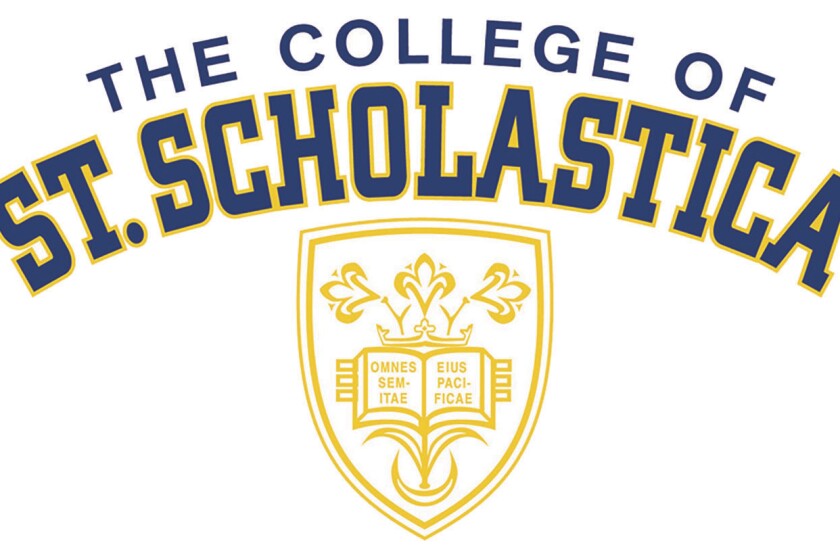 We are part of The Trust Project.
ST. PAUL — After holding off Macalester for a 9-8 victory in the seven-inning opener, St. Scholasitca had to settle for a split as the Scots came back to win the nine-inning rematch 3-1 in MIAC baseball at Nicholson Field.
The games were originally scheduled to be played in Duluth so CSS was the home team.
Mitchell Novak hit a triple, Mitchell Olson and Jake Schelonka hit doubles and Miles Liebren hit three RBIs as the Saints built an 8-0 lead, only for Macalester to score three in the fifth and five in the seventh. CSS, however, got out of the jam as Grant Mergen got Anushka Fernando to strike out swinging to end the threat.
Novak's single to center field in the bottom of the fifth inning, scoring Kam Larson, wound up being the game-winning run. Mergen got the save while Jack Perala (3-0), who allowed only two earned runs in six innings, with seven strikeouts and no walks, got the win.
Will Moscato and Declan Elias combined to hold CSS to one run on six hits, with nine strikeouts and two walks, as Macalester took the rematch.
Matt Mukai hit a two-run homer in the fourth inning to lead the Scots (10-19 overall, 6-10 MIAC) while Schelonka and Cody Venske had two hits apiece to lead the Saints (10-14, 5-7). Dallas Miller took the loss despite having nine strikeouts and zero walks in eight strong innings.
CSS continues conference action with a MIAC doubleheader against Augsburg at 2:30 p.m. Friday in Minneapolis.
Blazers bounce back to topple Saints in dramatic fashion
After St. Scholastica scored twice in the top of the seventh to tie it, Addy Bowne's double scored Mo Burns with the winning run in the bottom half of the inning as St. Benedict's topped CSS 5-4 in MIAC softball in St. Joseph, Minnesota.
Gabby Spencer had three hits, a run and RBI to lead St. Ben's (24-6 overall, 12-4 MIAC) while catcher Lauren Laviano had two hits, including a double, run and RBI to lead the Saints (13-19, 5-13). Teammate Lizzie Gladitsch's first collegiate hit was a double for St. Scholastica in the third inning.
Next up for CSS is a MIAC doubleheader against Gustavus Adolphus at 1 p.m. Saturday in St. Peter, Minnesota.