College men's hockey: Saints knocked off in return to ice
It was CSS's first action in nearly three weeks.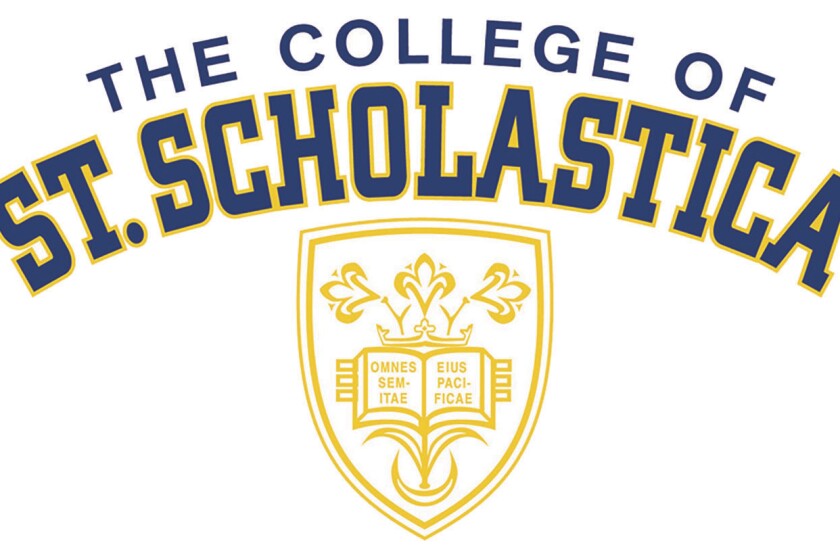 ST. CLOUD — Playing its first game of 2022, the St. Scholastica men's hockey team fell behind 3-0 and had a comeback bid fall a goal short before losing 5-2 in Minnesota Intercollegiate Athletic Conference play at St. John's on Thursday.
The Johnnies scored twice in the first period and added a third from Dan Wieber at 3:54 of the second frame to bolster their lead before the halfway points.
CSS, whose first four scheduled games of January were postponed or canceled, started its rally on a power-play goal from Sam Fuss with 2:51 to play in the period, and Arkhip Ledenkov pulled the Saints within a goal 5:39 into the third period.
However, no equalizer was to come, partially due to spending seven of the last 11 minutes of the game on the penalty kill. The Johnnies added two empty-netter to finish off the game.
Lewis Crosby scored twice for SJU (9-5-1, 5-2-0 MIAC).
Jack Branby made 36 saves for the Saints (6-6-1, 3-4-0 MIAC). The teams play again on Friday, this time at Mars Lakeview Arena in Duluth.