College sports: CSS lands seven and UWS five on UMAC baseball team
Saints' Howe earns softball All-American honors.
St. Scholastica had a league-best seven baseball players named to the UMAC First Team, announced Tuesday, while Wisconsin-Superior had five.
The CSS selections include one repeat selection in junior pitcher Grant Taival (Stillwater, Minn.), who tied for a conference-best four wins in league play and allowed just eight runs vs. UMAC competition.
Taival is joined by sophomore pitcher T.J. Martin (Minneapolis), who finished second in the conference with a 1.59 ERA, and junior designated hitter Bryce Huffman (Proctor), who had a league-best .420 overall batting average while ranking fourth with a .506 on-base percentage.
Sophomore third baseman Jake Schelonka (Sartell, Minn.) led the conference with 30 RBIs and 11 doubles in UMAC play while sophomore shortstop Mitchell Novak (Stillwater) led the team with 15 multi-hit games.
Sophomore outfielder Luke Schemenauer (Chippewa Falls, Wis.) ranked third on the team with a .443 on-base percentage and senior outfielder Matt Tautges (Fort Ripley, Minn.) was second in the conference with a .568 on-base percentage in league games after leading all players with 20 walks.
Wisconsin-Superior's selections were infielder Bryce Flanagan (Brainerd, Minn.), outfielder Brandon Rolf (Stillwater), utility man Mike Rodriguez (Chicago), starting pitcher Ryan Rodriguez (Chaska, Minnesota) and reliever Matt Tappe (St. Anthony, Minn.).
Mike Rodriguez led the Yellowjackets with a .369 batting average. Rolf was second at .359 while leading UWS in doubles (12) and runs (32), Flanagan had a team-high 25 RBIs, Ryan Rodriguez had a team-high six wins and 3.34 ERA and Tappe had a team-high three saves.
Howe earns All-American honors
St. Scholastica junior softball player Olivia Howe (Scandia, Minn.) was named a Third Team All-American by the National Fastpitch Coaches Association, announced Monday.
Howe is the fourth player in program history to earn All-American accolades joining Laura Heise (2004, 2006-First Team), Erica Bond Kozacek (2006-Third) and current head coach Rilee Dawson (2007-Second).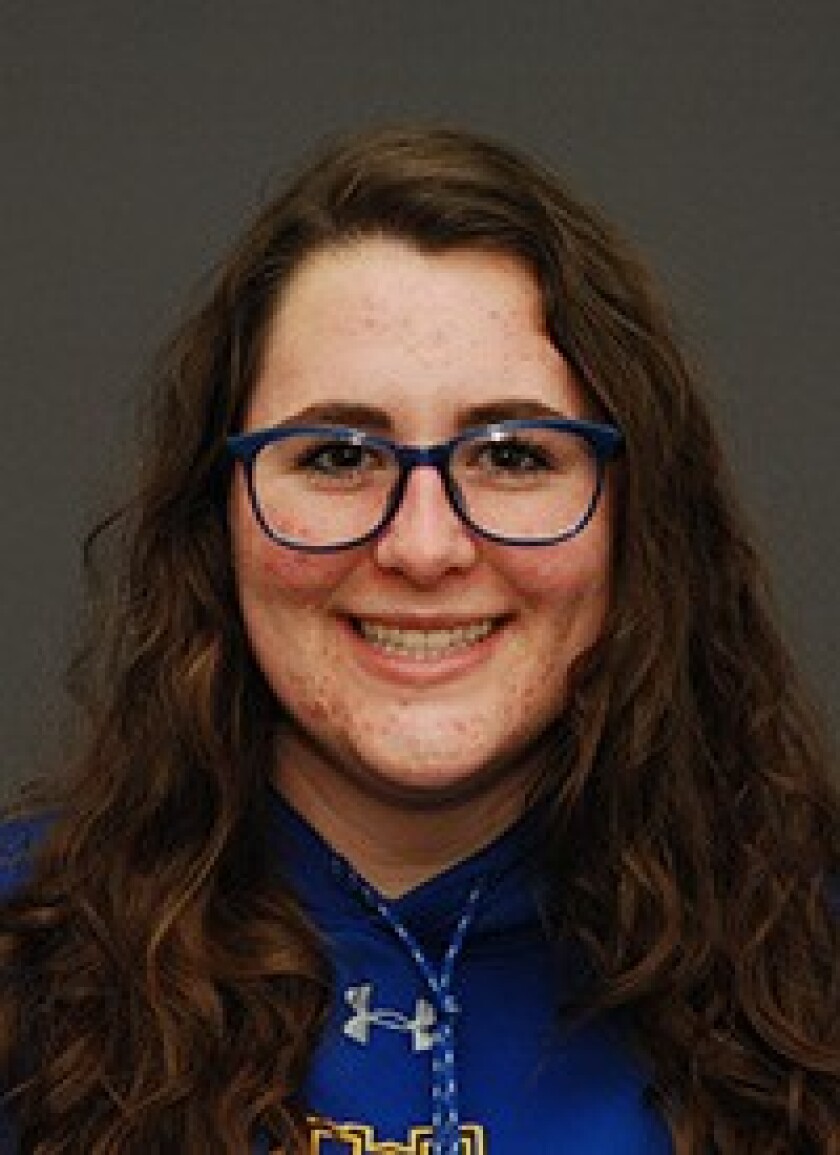 Howe had one of the best single seasons in Saints history this spring, breaking single-season program records for hits (66), batting average (.545), slugging percentage (.950) and tying the single-season record for RBIs (56). She led the team in doubles (17), triples (four) and home runs (eight). On the mound she was 16-5 with a 2.21 ERA and 130 strikeouts in 136 innings pitched.
Howe was leading the nation in RBIs while ranking third in hits and total bases prior to the start of the NCAA Division III tournament.