ALS fishing tournament goes virtual, raises $157,000
Instead of fishing on Island Lake, 200 anglers cast close to home and submitted their catch via a mobile app.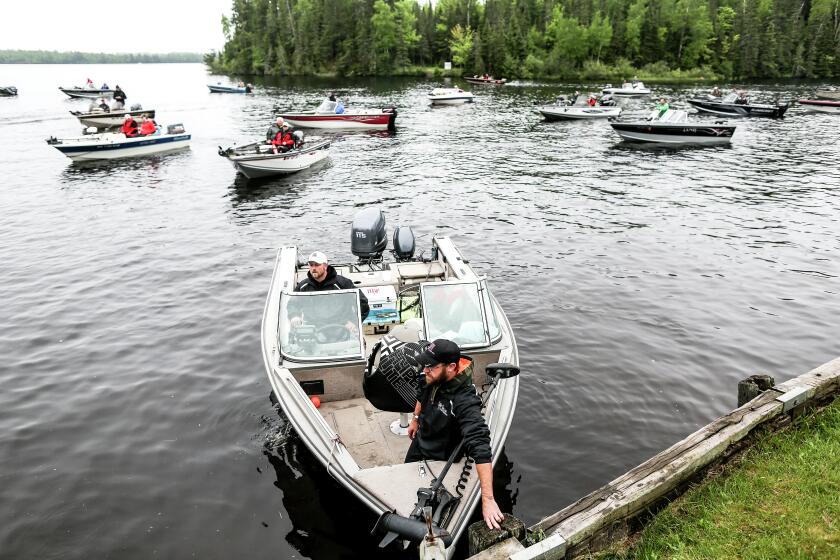 The COVID-19 pandemic may have kept anglers from gathering together on Island Lake on Saturday for the 25th annual Kolar Toyota ALS Fishing Tournament, but it couldn't prevent the event from raising $157,000 for amyotrophic lateral sclerosis, also known as Lou Gehrig's disease.
Two hundred anglers took part Saturday in a virtual tournament. They were allowed to fish on any lake or river near their home. Catches were measured and submitted using a mobile app.
Duluth's Timmon Lund caught the day's longest walleye at 30.5 inches. Hayden Anderson of Poplar, Wis., caught the longest bass at 20.75 inches. The longest northern pike — a new category this year — was nabbed by Jack Sannes of Washburn, North Dakota at 40 inches. Proctor's Marc Smith reeled in the longest crappie at 13.5 inches.
Gene Shaw was honored as the Kevin Kolquist Most Valuable Participant for his 25 years of service as a volunteer at the tournament.
"We are so happy with how many anglers joined us," said Blake Kolquist, chairperson of this year's tournament in a news release. "We may not have been together, but we were all united in the fight against ALS."