Our View: This is no time to be without health care coverage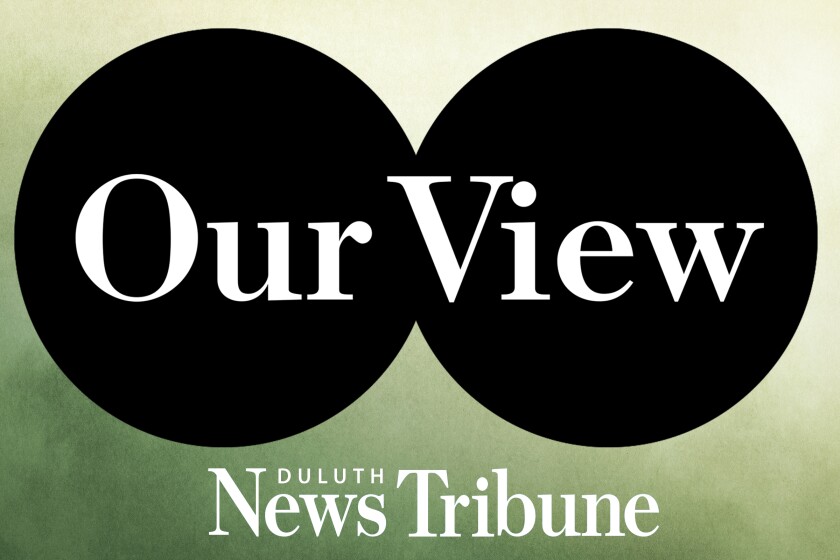 In the middle of a public health emergency is no time to find yourself without insurance. But with layoffs and job cuts mounting and the economy plunging as a result of the coronavirus pandemic, growing numbers of Minnesotans are losing their employer-paid plans or are in other ways finding themselves without the safety net that helps cover health care costs.
It's why MNsure, Minnesota's health insurance exchange under the Affordable Care Act, opened a special enrollment period through April 21. At mnsure.org, anyone uninsured can compare plans and determine whether they qualify for financial help to afford insurance, including low-cost and no-cost plans through Medical Assistance and MinnesotaCare.
Usually the only time to sign up for a plan through the exchange is during open enrollment in the last weeks of the calendar year. This special enrollment period is a lifeline in an emergency.
"All MNsure plans cover comprehensive benefits like doctor's visits, hospitalizations, prescriptions, mental health services and more," MNsure said in a statement last week. "Additionally, all MNsure plans are waiving in-network cost-sharing for COVID-19-related diagnostic testing and in-patient treatment."
If you already have a plan through the exchange and your household has experienced a job loss, it could alter your coverage or eligibility for financial assistance. Income changes should be reported at mnsure.org, too.
Other questions about insurance also can be answered at the website. Expert "assisters" can help, free of charge, by calling 651-539-2099 or 855-366-7873 between 8 a.m. and 4 p.m. Monday through Friday.
You're far from alone if you suddenly find yourself in need of assistance.
Nearly 12% of Minnesota's workforce was laid off in just the last few weeks, Minnesota Department of Employment and Economic Development Commissioner Steve Grove reported in a commentary for the News Tribune. More than 400,000 in the state applied for unemployment in less than a month, a record we all can hope is never broken. In St. Louis County alone, there were more than 14,500 applicants for unemployment since March 15.
Not surprisingly then, since MNsure's special enrollment period opened on March 23, more than 16,000 state residents have applied for coverage through the exchange, and more than 1,800 of them were able to cite a "life event" like a job loss.
Also not surprisingly, anxiousness and worry are only growing as this crisis continues. Health coverage, there in case we get sick, shouldn't be one of the things to fret over.