Our View: State surplus grows; so does its ugly debate
From the editorial: "While agreements on anything will be appreciated, even though cooperation and compromise should be expected of our elected representatives, there are a few matters that needn't be controversial."
For months already, Minnesotans have been salivating over the state's suddenly favorable financial footing, clamoring for their shares of an unexpected bounty and pitching how to spend, save, give back, and more with the rest.
And that was all when the state's forecasted budget surplus was $7.7 billion, an "extraordinary" amount, as Minnesota Public Radio called it, and a "beefy" sum, as a News Tribune editorial proclaimed in December.
Improbably, it's grown even bigger. An updated budget forecast announced this week puts the surplus at an unprecedented, record-high nearly $9.3 billion now. That's on top of $1.2 billion in federal COVID-19 relief that's still not all allocated and with tax receipts expected to climb higher in coming years with an improving economy.
It's enough cash, it seems, to accommodate every wish list out there. Except, not quite. The lists are too long and while arguments for everything seem so reasonable, too many items are politically distasteful to someone.
So expect a lively couple of months in St. Paul as lawmakers debate and everyone lobbies.
"There certainly are things that (lawmakers) can do and that I think we should expect them to do," Bradley Peterson, executive director of the St. Paul-based Coalition of Greater Minnesota Cities, said in a telephone interview this week with the News Tribune Opinion page. "Whether it's Local Government Aid, water and wastewater and drinking infrastructure, child care, housing, you name it, … they've got a duty to follow through. Hopefully, politics won't get in the way."
But of course politics will get in the way. Minnesota is home to the nation's only divided Legislature, with Republicans holding a majority in the Senate and DFLers in control of the House and governor's office. The two sides haven't even been able to find compromise on issuing bonus checks to frontline heroes who kept working through the pandemic, incurring unexpected health care and other costs. And both sides actually agree that the payments need to get done. And they've been working to get them done since last session.
While agreements on anything will be appreciated, even though cooperation and compromise should be expected of our elected representatives, there are a few matters that needn't be controversial.
Returning some of the surplus to taxpayers needs to happen first. Clearly, "The state of Minnesota is overtaxing the people … at a time when they're struggling with record inflation," as Senate Majority Leader Jeremy Miller, R-Winona, said this week, as Forum News Service reported. We deserve some of our money back, and lawmakers can be assured that the vast majority of us will spend it, stimulating the economy even further. Gov. Tim Walz has already proposed direct rebate checks to Minnesotans of $500 each. With the new forecast, he said this week the figure could triple.
Perhaps more meaningful would be permanent tax reductions, especially for working Minnesotans. Senate Republicans have proposed cutting the first-tier income tax rate, saving a family earning $100,000 about $1,000 a year and a single person earning $37,000 annually about $500, they said. The size and target of any tax cut may spark perhaps the biggest battle in St. Paul this session. Walz has said tax cuts can't be for wealthy Minnesotans. For the rest of us, a compromise demands to be found.
In addition, there's a need for lawmakers to replenish the Unemployment Insurance Trust Fund after the COVID-19 pandemic caused a deficit.
With additional cash now available, expect investments, too, in Local Government Aid, the state funding for which hasn't kept up with inflation; to address housing needs, with homelessness and rising real estate prices both crises in Duluth and across the state; to replace lead pipes and address other long-overdue infrastructure needs; and more.
A robust surplus also can address more bonding priorities this bonding session, like the restoration and renovation of the historic Duluth Armory, Spirit Mountain improvements that would help solidify the attraction's bottom line, needed safety repairs to the Aerial Lift Bridge, and other public needs.
Even a holiday this summer from the state's 28-cent gas tax, possible because of the surplus, is an intriguing and enticing proposal after it was pitched by House Democrats in February.
Minnesotans can be grateful that a fiscally responsible state law is already dictating that a percentage of any surplus, including this one, goes into the state's reserves. Money in the bank is almost never a bad idea. The future is unknown. Our current economic fortune won't last forever. Saving during times of prosperity is responsible.
The specifics in all of this may be what matter most, of course. But with cash on hand, like Scrooge McDuck's pool of money, and with every politician and special interest sticking out their sweaty palms, fierce debates are coming. And plenty of ugly petty politics, even though there's so much at stake that's so important to so many of us.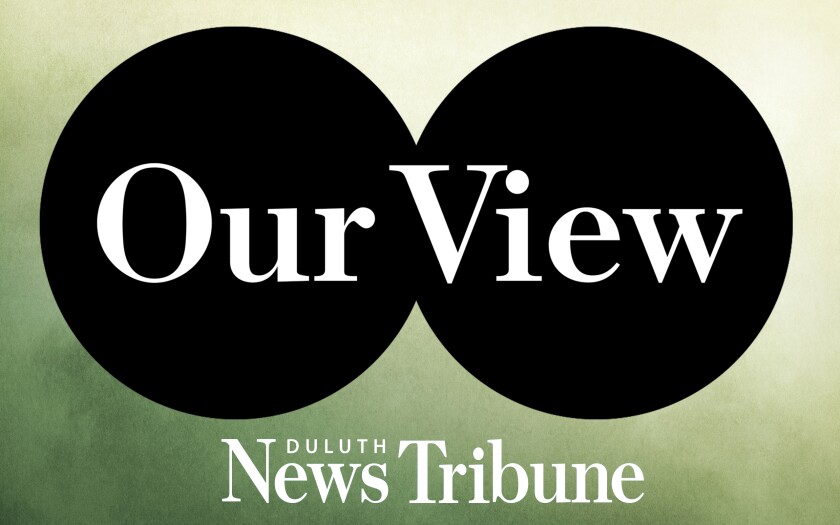 OVERHEARD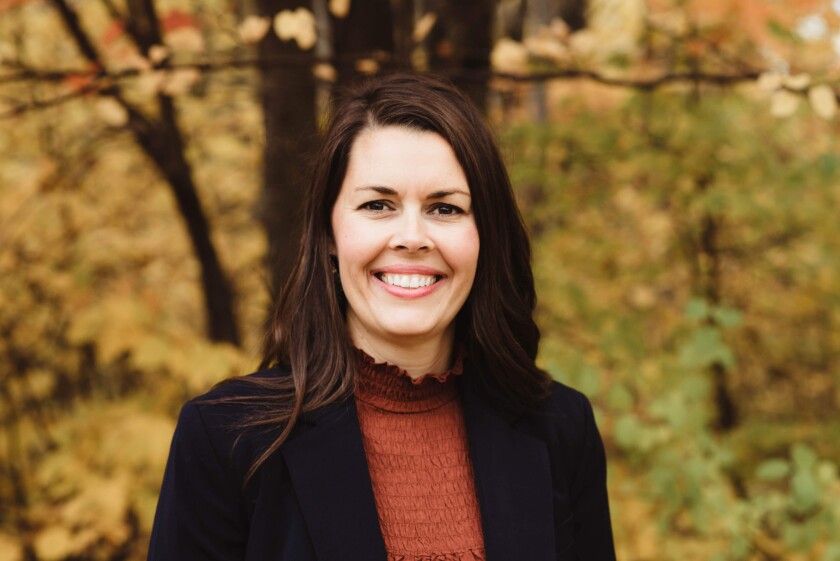 Invest in a brighter future
"Right now, too many people are struggling with high costs for child care, health care, food, gas, and so much more every day. While corporate profits continue to soar, we need to deliver solutions to help workers, families, and students tackle the challenges they're facing. Minnesotans have been through a lot the past two years and have demonstrated how deeply resilient they are over and over again. While we need to exercise a degree of caution considering ongoing uncertainties in the world, our budget surplus gives lawmakers an opportunity to invest in a brighter future for everyone in our state."
— Rep. Liz Olson, DFL-Duluth, in a statement this week
Put families, workers at forefront
"Large corporations and the very wealthiest are doing better than ever, and, despite a large surplus, it's clear our economy is still tilted against workers and families who deserve to share in success and prosperity. They've faced some big challenges the last two years and helping them overcome barriers in their daily lives should be our biggest priority this session (of the Minnesota Legislature). On top of uncertainty regarding COVID-19 and Russian aggression against Ukraine, it's important to recognize (that) the budget forecast ignores inflation regarding state expenditures. When we don't consider inflation on the spending side, we're misrepresenting the size of a surplus or potential deficit. Our supplemental budget should be assembled honestly and responsibly with families and workers at the forefront."
— Rep. Jen Schultz, DFL-Duluth, in a statement this week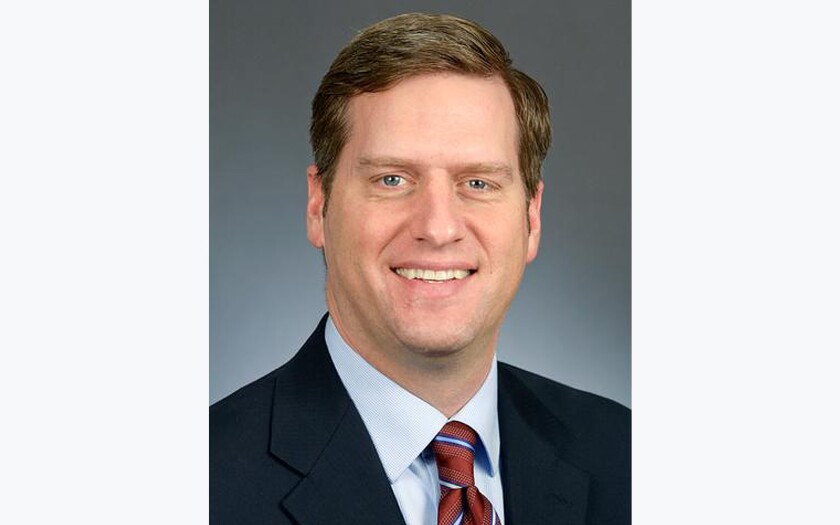 Minnesotans want, need lower taxes
"Our job isn't to find new things to spend money on. And our job certainly isn't to give one-time money back to Minnesotans in an election year. I think Minnesotans are smarter than that. … What Minnesotans want, and what they need, are permanent tax reductions. … Minnesota's record-setting surplus gives us more than enough resources for permanent and meaningful tax relief for Minnesotans, including an end to the Social Security tax and replenishing the unemployment trust fund,"
— House Republican Minority Leader Kurt Daudt, R-Crown, as quoted by the Star Tribune and Minnesota Public Radio this week
Surplus is 'mind-boggling'
"A $9.3 billion surplus is absolutely mind-boggling. And I think today's forecast really strengthens the argument for permanent, ongoing tax relief to working Minnesotans and senior citizens. … (The state) is overtaxing the people of the state of Minnesota at a time when they're struggling with record inflation. … Every Minnesotan working in Minnesota right now is essential. … Record inflation is … eating away at family budgets, and the best way to address that is providing permanent, ongoing tax relief."
— GOP Senate Majority Leader Jeremy Miller of Winona, as quoted by the Star Tribune and Minnesota Public Radio this week
New investment is needed
"I don't want us pulling money for tax cuts to the wealthiest Minnesotans at a time when we know that there's things we need to invest in, especially around education, health care costs. … This is a good position for Minnesota to be in. … This is good news for Minnesota."
— Minnesota Gov. Tim Walz, as quoted by the Star Tribune and Minnesota Public Radio this week
Both tax cuts and investments needed
"The new budget forecast shows us our economy is certainly headed in the right direction following two years of tremendous challenges. Still, working families, seniors, and students are facing struggles as they work to overcome economic difficulties the pandemic caused. With this record budget surplus, we have the ability to help Minnesotans better navigate these difficulties, including rising costs in their everyday lives. I hope we can come together this session to deliver targeted tax cuts to working families and seniors while making productive investments in areas like health care, child care, and education so everyone can have a strong future."
— Rep. Rob Ecklund, DFL-International Falls, in a statement this week