Our View: Seize chance Saturday to chat up lawmakers
From the editorial: "Our democracy is stronger when more of us participate. Saturday's town hall is an opportunity for us to do just that, to be engaged and involved."
For the second time this year, Duluth's legislative delegation is offering up an opportunity to chat and to learn more about the goings-on in St. Paul and how it affects all of us back home here in the Northland.
A virtual town hall is scheduled for 10:30 a.m. Saturday with Sen. Jen McEwen, who represents all of Duluth; Rep. Liz Olson, whose district covers western Duluth; and Rep. Jennifer Schultz, whose district is in eastern Duluth. Topics include a recap of the 2021 legislative session and our lawmakers' goals going forward. Constituents also will be allowed and urged to ask questions.
Chances to interact with and ask hard questions of our elected officials are disappointingly rare. Duluthians can jump at this opportunity. It's at least the fifth such town hall with Duluth legislative delegations since 2016. The last was in January, which also was held virtually because of the pandemic.
"We're all in this together, and we're facing many challenges. … We need and benefit so much from these town halls," Sen. McEwen said in response to a request for comment last week from the News Tribune Opinion page. "Some people reach out and meet with us about specific issues, but not everyone has the time or chance to set up a private meeting. A town hall is a great place to hear us report back and to get an overview of the work we're doing. It's also an opportunity to hear some of the questions and concerns other neighbors have and to bring your own questions and thoughts to share. Meeting with and hearing directly from neighbors and our community is perhaps my favorite part of being a state senator. It's democracy in action."
Saturday's hour-long town hall will be held on Zoom. To register and get the link, go to bit.ly/DuluthTownHall. Questions can be submitted ahead of time at the site. In addition to Zoom, the town hall will be livestreamed on Facebook Live at Rep. Schultz's and Sen. McEwen's pages.
"The meeting is nonpartisan, and all Duluth residents are welcome to attend," the DFL Caucus offered as a reminder when announcing the event last week.
"At the Legislature, we do our best with everyone's voice at the table offering input about the things that matter most to themselves and their families," Rep. Olson told the Opinion page. "The past year and a half has been incredibly difficult, and people have faced many unique challenges. With the current state of the pandemic, too much uncertainty remains. I look forward to community members taking part in our town hall so we can discuss their aspirations, struggles, and ideas, as we continue working to build a state where everyone has the opportunity to succeed and thrive."
As the News Tribune has opined about past such town halls, our democracy is stronger when more of us participate. Saturday's town hall is an opportunity for us to do just that, to be engaged and involved.
We want our elected officials listening to us and our concerns. So give McEwen, Olson, and Schultz credit for organizing this event while also urging them to hold more. Other elected leaders can follow the lead.
"I'm looking forward to the opportunity to connect with community members about the issues they care about," said Rep. Schultz. "We have many active, engaged citizens in Duluth, and I'm grateful for their participation in the political process. Everyone in our community is invited to join us to recap the actions we took and the investments we made at the Capitol this year and discuss their outlook for the future with their neighbors."
There's no denying the benefits of elected officials making themselves available to provide information and to answer questions — to be responsive to us. But it's only a benefit if we participate. Our next chance to seize a too-rare opportunity is Saturday.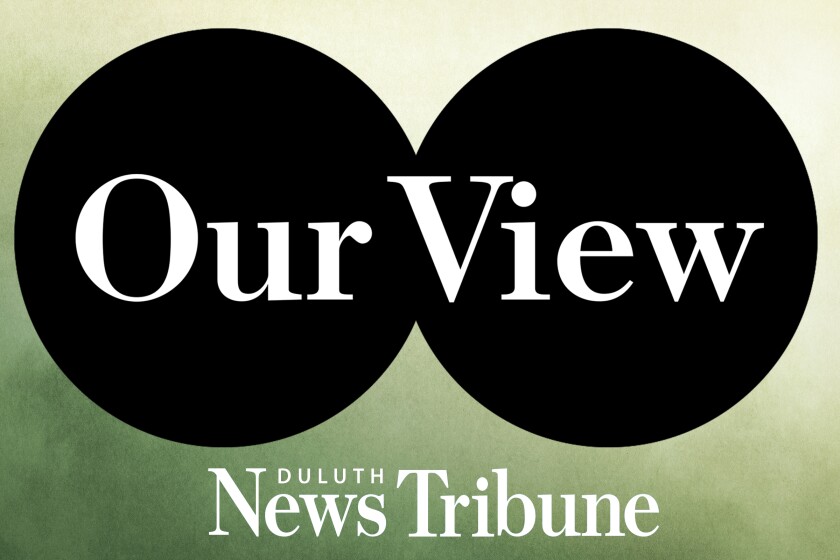 2
/
4:
Rep. Liz Olson of Duluth