Our View: School-bus safety getting more eyes in Duluth, statewide
From the editorial: "Nabbing motorists so impatient or so unaware that they could actually kill a kid just got easier ... (with) funding for stop-arm cameras."
Cloquet school bus driver Michael Lane knows well that feeling of sinking terror, of "sudden fear and frustration," as he stated it, when a motorist blows past the extended stop sign from his bus, putting children getting on or off at danger of being struck and perhaps even killed.
"We're talking about a child's life," Lane said in a statement last week. "The safety of students is always on my mind on my route." And never more so than when "a motorist just disregards a stop arm and drives right past the bus."
Nabbing motorists so impatient or so unaware that they could actually kill a kid just got easier in Duluth and in 18 other Minnesota school districts and areas served by transportation companies that are the latest recipients of grants to install stop-arm cameras on school buses in Minnesota. Cloquet received a grant in one of three previous funding phases. This latest round of grants was announced this month, ahead of Minnesota's seventh-annual School Bus Driver Appreciation Day on Feb. 22. At least two more rounds of grants are planned.
The money is from the Minnesota Department of Public Safety Office of Traffic Safety, a part of $14.7 million in total funding for stop-arm cameras statewide approved by the Legislature. Others involved in this bus-safety campaign include the Minnesota State Patrol and police departments and sheriff's offices statewide.
The $69,107 coming to Duluth will be enough to install cameras on all 30 district-owned buses, the Duluth district said last week. Others in the Northland receiving funding this round include Aitkin ($41,051), Barnum ($32,612), and Cook County ($28,112). The grants also fund education and awareness efforts to encourage drivers to obey the law and stop for buses with flashing lights and stop arms extended.
That education can include that state law requires at least 20 feet between your vehicle and a school bus with its lights flashing or stop arm out. That's whether you're following the bus or coming from the opposite direction on an undivided road. With regard to awareness, all motorists can remember that children are unpredictable and tend to take risks and not notice hazards. So all drivers on the road need to always stop far enough back from buses to allow children the space and time they need to safely enter and exit and to get safely to and from their schools, houses, or bus stops.
"Drivers need to pay attention and not let impatience get the best of them near a school bus picking up or dropping off kids," Minnesota Office of Traffic Safety Director Mike Hanson stated last week. "Driving distracted or thinking you can quickly drive around a bus could kill or seriously injure a child. What a horrific, easily preventable consequence. Drive smart and help keep our youngest Minnesotans safe."
Many of us have seen the dashcam videos shot by and posted by school bus drivers of cars flying past and kids nearly being struck. They're horrifying.
But if safety isn't enough motivation to heed a bus's stop sign, how about your wallet? Several years ago the fine for failing to stop for a school bus with its lights flashing and its crossing arm extended increased in Minnesota a whopping nearly 70%, from $300 to a minimum $500.
Those fines can be handed down far too often. Every year, about 2,000 Minnesota school bus drivers participate in a one-day count of stop-arm violators. From 2015 to 2019, they tallied a shocking average of more than 600 violations in a single day. In last year's survey, school-bus drivers observed 1,003 stop-arm violations in a single day.
Even more disturbing, such violations flagged by bus drivers in the annual survey increased 53% over just five years, as the National Association of State Directors of Pupil Transportation Services at North Carolina State University reported in 2017.
Only a fraction of violators are being caught and held responsible, too. In 2019, 1,166 citations were written in Minnesota for stop-arm violations. That number was 1,052 in 2018 and 1,099 in 2017, as the News Tribune reported in 2021 after exhaustively reviewing court records. New stop-arm cameras can make a real difference in bringing down the numbers of incidents.
"Too often motorists ignore the school-bus laws or are too distracted that they don't see the bus picking up or dropping off children until it's too late," Col. Matt Langer, chief of the Minnesota State Patrol, said in a statement in 2019. "When motorists violate the law, it puts the lives of children at risk. Drivers should always be looking out for school buses and expect those buses to make frequent stops. ... Pay attention and stop for buses to help keep our children safe."
All motorists can do at least that for the safety of kids — whether there are cameras watching us or not.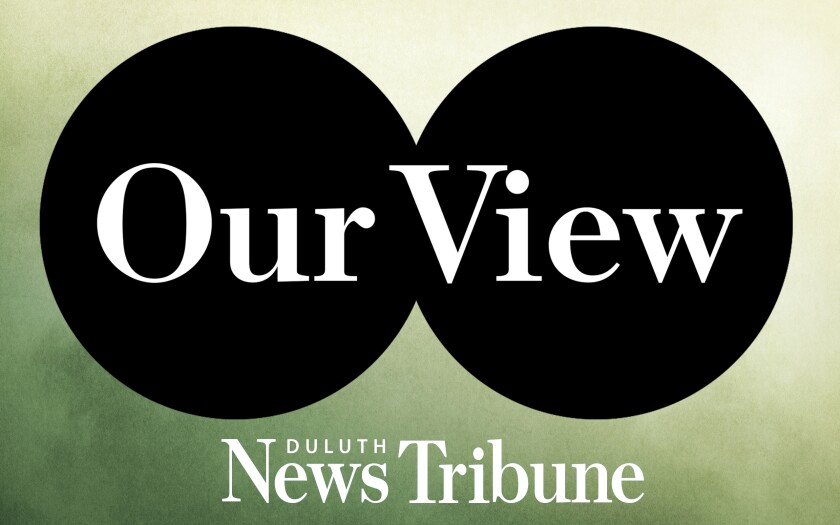 MORE ONLINE
To learn more about school-bus safety, the Minnesota State Patrol and Minnesota Department of Public Safety recommend this 5½-minute stop-arm safety video and this 30-second stop-arm public service announcement .