Our View: Review processes prove effective again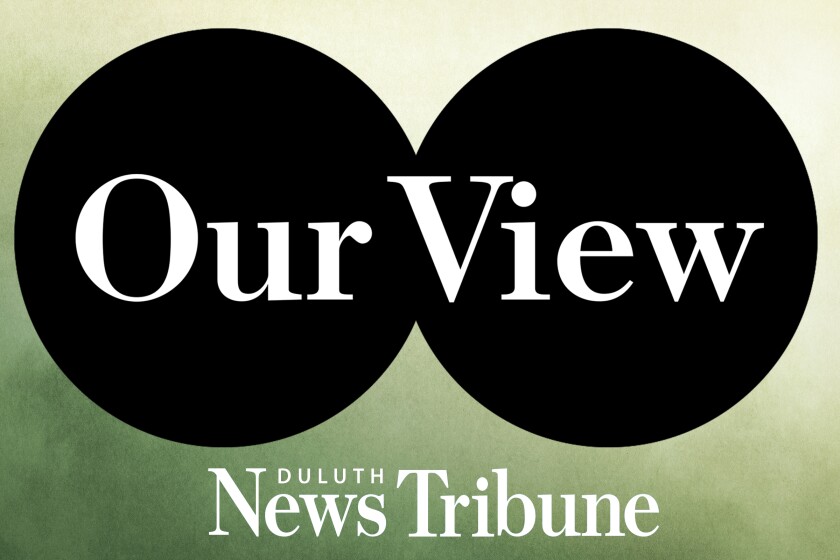 We are part of The Trust Project.
We now know that an oil spill along the proposed Enbridge Line 3 replacement would have minimal negative impact on Lake Superior, that it would be "unlikely that any measurable amount of oil would reach" the lake. That sigh-of-relief assessment was offered this week by the Minnesota Department of Commerce.
It was yet another reminder that the processes in place in Minnesota to assess and predict environmental and other impacts, allowing changes to major projects to be ordered when necessary, can and do result in safer, more-responsible outcomes. The processes clearly can be effective in ensuring that big corporations operate in ways that won't harm public resources. They work, including with legitimate legal challenges. Just as they're intended to.
In this instance, a Minnesota appellate court ordered the additional assessment after determining Enbridge's environmental impact statement was inadequate without consideration of the big lake. Opponents of the pipeline insisted on the extra analysis and, not surprisingly, were displeased with what it found — or didn't find. There seems no reason not to accept the result, however.
Company officials, meanwhile, said the release of the assessment was a "green light from state regulators," as the News Tribune reported. As the project moves forward, we the public can now feel reassured, with the question about a potential impact on Lake Superior finally and effectively addressed.
Just as we were reassured in 2017 when the Minnesota Public Utilities Commission kicked back Line 3 replacement plans for additional work, specifically more analysis on how alternative routes could help avoid sensitive geological formations and result in better environmental outcomes. The environmental-review process, far from just a rubber stamp, proved effective.
Tapping the brakes like that also happened in 2010 with another major project rife with controversy and concern. The U.S. Environmental Protection Agency ruled that PolyMet's plans then to mine copper and other precious metals in northern Minnesota were "inadequate" and didn't go far enough to protect forests and wild waters. The planning document was sent back for improvements, for more work. A new plan, an "adequate" plan, took six more years of necessary work to produce.
There are other examples. Such processes for mining, pipeline, and other large, impactful projects — particularly those sensitive to the environment — are intentionally long, detailed, thorough, and exhaustively careful. They need to be. Both our economic future and environmental health are at stake.
It's reassuring when we see such processes proving effective — just as intended. That's particularly true in this instance. Replacing an aging Line 3 oil pipeline across northern Minnesota will protect the environment, help to preserve our nation's energy independence, and generate hundreds of millions of dollars of economic impact for all the Northland.