Our View: Make good on ending streetlight fee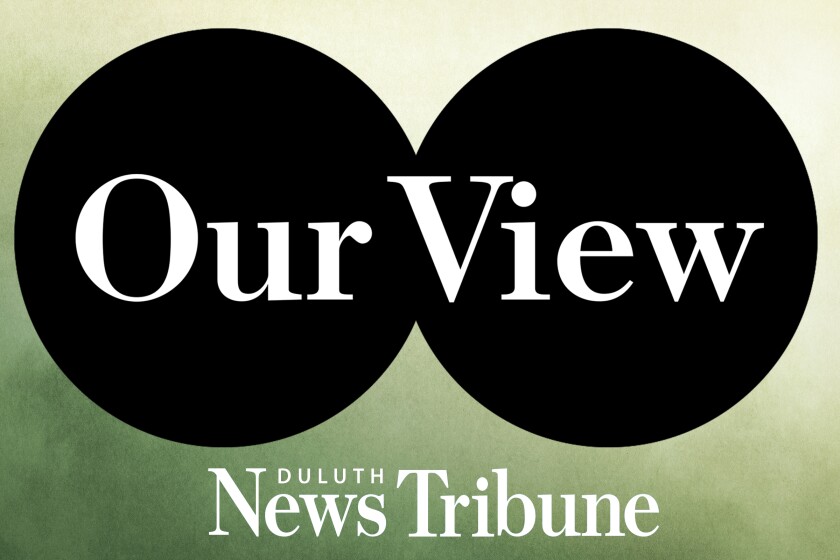 Duluthians saw through it right from the start, that gimmicky, oh-please streetlight fee: It was always really just a poorly disguised local tax.
So there was relief five years ago when the Duluth City Council did right by taxpayers — er, feepayers — and made us a deal to do away with the fee, to phase it out, a little each year, until it was gone for good by 2020.
Now on the doorstep of that end date, our gratitude may turn to outrage. This week the council took an initial step toward reneging on the deal. An amended ordinance to extend the phase-out another five frustrating years was read for the first time at the council meeting Monday. The ordinance can be voted on as soon as Sept. 9 following a second reading.
Councilors can reject any extension, recalling the reasons that led them to move toward eliminating the streetlight fee in the first place.
For one thing, the city's streetlight costs aren't what they used to be, after a years-long transition to longer-lasting and cheaper-to-operate LED lights. The transition was supposed to be completed by next year.
For another, nicking Duluthians through the city's property tax levy instead of through the fee, while still unwelcome, is at least fairer and more transparent. Councilors Joel Sipress and Zack Filipovich convincingly made that argument five years ago when first pitching the phase-out. Public hearings are held before the city's tax levy is approved each December. There's an open public process. In contrast, there are no hearings and little taxpayer input when it comes to fees. That process pretty much ignores those of us paying the freight.
Additionally, "A flat fee is the most unfair kind of tax, because everybody — whether you live in a modest bungalow or you live in a mansion — pays the same amount," as Sipress said in a News Tribune story Saturday. As a result, he said people of modest means unfairly bear a disproportionate share of the cost with a flat fee.
The streetlight fee was one of three fees created about 15 years ago to bail the city out of budget crises. It was a way to tax without technically increasing taxes. With the city on far firmer financial footing now, all three fees can be trashed or at least transitioned to the more-transparent and better-vetted levy process.
But before councilors just raise taxes to make up for revenues lost from eliminating fees, they can at least seriously look at cutting spending. Disappointingly, there was no mention of reducing costs anywhere in Saturday's News Tribune story about the streetlight fee.
Councilors owe it to constituents to eliminate the streetlight fee on the timetable they promised five years ago. And they can begin their annual autumn-to-December budgeting process with responsible spending in mind — and no more gimmicks. Taxpayers and feepayers alike see right through those.