Our View: Engage public safety in task force on public safety
From the editorial: "Duluthians citywide can join the police union in being 'extremely disappointed' that addressing police staffing levels isn't on the task force's agenda 'for creating a safer downtown.'"
We are part of The Trust Project.
As promising as many of the early-on ideas sound to help make our COVID-evacuated downtown Duluth more lively again, safer, and more inviting, an important voice is noticeably absent.
"Why not ask those that deal with crime every day?" as the Duluth Local 807 police union asked, quite reasonably, in a social-media post last week, a day after the Mayor's Downtown Task Force announced its first recommendations.
Good question. If the problem is deteriorating public safety, why not involve the men and women of Duluth who confront and counter crime for a living? As logical as that may seem, not one of the 14 members of the task force is from law enforcement.
Those who are represented include Mayor Emily Larson (who formed the group), the president of the Duluth Chamber, leaders of downtown-located businesses and facilities like the YMCA and CHUM, two Duluth City Council members, the president of the Greater Downtown Council, and a member of the St. Louis County Board.
A solid, inclusive group, sure. But while the police aren't the end-all on public-safety matters — as the many trumpeted and exploited incidents of violence involving police in recent years attest — it's hard to see how law enforcement's presence and input on this task force wouldn't be valuable. Even invaluable, with the Duluth Police Department so widely respected and revered.
But our department is also currently understaffed, and Duluthians citywide can join the police union in being "extremely disappointed" that addressing police staffing levels isn't on the task force's agenda "for creating a safer downtown."
From the column: "What about bad guys shooting each other in the streets? Do they really want to meet the other shooter's mom?"
"We are struggling to fill our patrol shifts, extra duty jobs, and special event positions. These positions specifically include bike patrols (focused) in the downtown business and Canal Park districts," the police union further posted. "We're frustrated that the rank and file DPD officer tasked with public safety downtown doesn't have a voice on this task force. …
"Violent crime is increasing throughout Duluth and specifically downtown. We continue to respond to these resource-demanding calls while working understaffed and often overwhelmed. There are fewer investigators available to staff the Violent Crimes Unit. We continue to lose excellent partners and friends with vast experience to outside agencies, retirement, and simply finding new careers."
The Mayor's Downtown Task Force has only been meeting for three months and is expected to continue meeting into September. So there's still time to engage law enforcement for its insights and ideas about cracking down on crime downtown.
Such ideas can be added to the promising ones announced last week, including organizing walking groups along sidewalks and in the skywalks to spot and head off trouble, hiring a prosecutor to help the four in the city attorney's office who now are overwhelmed, creating a fund for public art, repurposing vacant downtown offices for housing, and studying the downtown for long-term planning.
"Our goal here is to really fill spaces with people," more like downtown was before the pandemic, Larson said in announcing the ideas, according to News Tribune coverage .
With the pandemic permanently altering the workforce, city and community leaders pitched a series of ideas Monday to improve the future of the central business district.
"It's changing the feel of where we are right now," Shaun Floerke, co-chair of the task force and president of Duluth Superior Area Community Foundation, said at the announcement. "It's people being proud of where they are and wanting to lift that up. We live in a time where everybody wants to push stuff down, shoot it down, 'That won't work.' We call the community to pitch in and try to lift up."
As long as the task force is calling, it can be sure to extend an invitation, too, in the name of curbing crime, to the men and women who work every day to do just that. The insights and expertise of Duluth's law enforcement professionals need to be engaged here, too.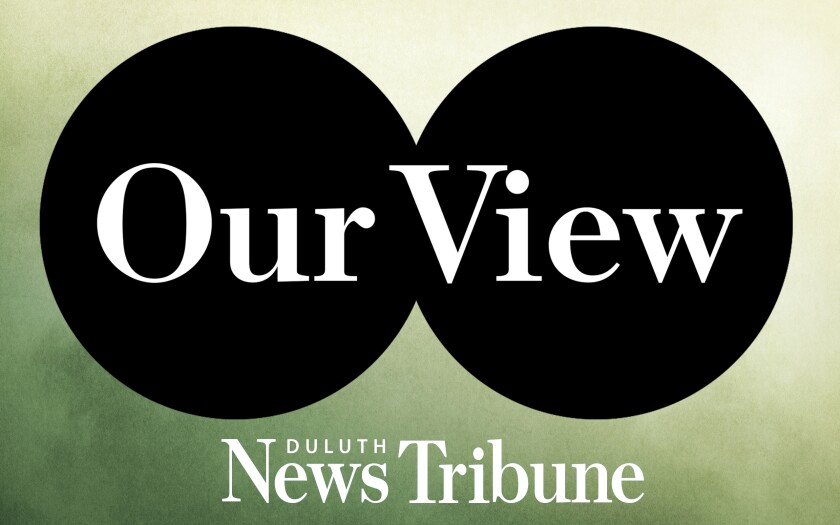 "