Our View/Endorsement: Time for Martell to get in the game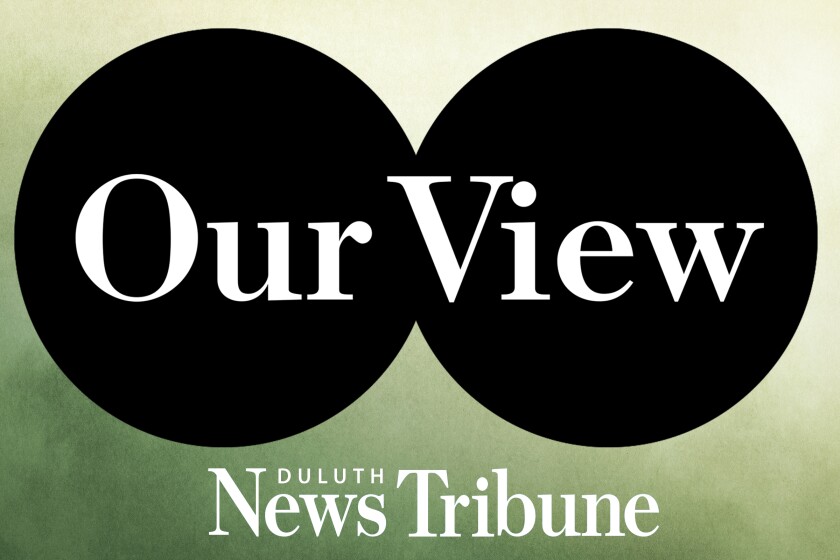 Four times Loren Martell has run for the Duluth School Board, and each time, dating back to 2011, he has fallen short. Undeterred, Martell has continued to attend board meetings, has remained a regular at committee meetings, and has spent countless hours poring over documents and crunching data.
Now knowing probably as much as anyone in Duluth about the inner workings and finances of our public schools, Martell is back on the ballot this fall. He's running to represent eastern Duluth's District 3, where Nora Sandstad decided to step down. Eligible voters in the district have an opportunity then, on Election Day, Nov. 5, to finally give Martell his shot, to move him from flagging problems on the sidelines to a position where he can responsibly use the vast knowledge and insight he has accumulated to make fixes so long and so much needed.
"I do think that we need to get a reassessment of the situation. I can bring valuable insight for that," Martell said at a Sept. 24 candidate forum hosted by the News Tribune and Duluth Area Chamber of Commerce. "My overall issue is the finances of the district, (and) … I do think we need changes in the boardroom."
While cooperation and the overall tenor of the board seem to have improved in the past two or so years, calls for more taxpayer money, budget struggles, and transparency shortfalls have persisted.
Changes in the way the board operates are needed, too, starting with the meetings that determine what the board as a whole will discuss and consider. Those agenda-setting meetings are closed to the public now and only select School Board members are allowed to attend. While some board members could use the meetings to constantly push pet projects, that's a weak excuse for snubbing transparency or sidestepping open government. Allowing some elected members of the School Board to be privy to more information than others can be rejected.
"If you're elected by a majority of the constituency in the city, you have a right to represent those constituents. … There has been an increasing tendency to squeeze out certain people in the room, and that's what has created a lot of stress in the room. It could easily be solved," said Martell, a small business owner and a Duluth resident for 27 years. "Those (agenda-setting sessions) should be opened-up, public meetings, on the record, much like the (Duluth) City Council (does). I've called for that for years."
At the forum, held at the Depot downtown, Martell also called for creativity regarding the former Central High School site at the top of the hill. It has been sitting empty and for sale, costing taxpayers nearly $900,000 for utilities and maintenance, since its closure in 2011. The inability to find a reuse for the property and to put it back on the tax rolls is driving down morale amongst district families, Martell said.
"I think it's time for some new options to be brought into the conversation," he said. "One of the options, of course, is looking at using that property" instead of selling it.
Maybe a two-high-school district isn't working for Duluth, Martell proffered. "We can just keep limping along," he said, "or you can go back to the drawing table before you give up 77 acres of prime real estate and three multimillion-dollar buildings."
Also running to represent District 3 is Paul Sandholm, a retired Duluth public schools teacher who still subs. He taught at East High School, Ordean East Middle School, Morgan Park Middle School, and Lincoln Park Middle School between 1995 and 2017.
"I'm a supporter of public education, and I want to support our schools, our kids, and our community across the district," Sandholm said at the forum. "We do have some excellent teachers doing some really cool things."
On Nov. 5, Martell will be far from the safe choice. But safe, this time, can be left on the sidelines in a public-schools district that has been in seeming disarray for going on decades now.