Our View: Don't let prom, grad season turn tragic in the Northland
From the editorial: "The importance of information and straight talk from parents, guardians, or others who care can't be overstated, no matter what time of year it is."
The glitzy blitz of prom nights has already begun in Duluth and the Northland, followed soon by graduation parties, springtime bonfires, and other festive moments that mark this time of year.
These moments, though, also present opportunities for young people to make poor decisions that can threaten their safety, their futures, and even their lives.
"Prom and graduation season is a rite of passage for teens, many of whom look forward to celebrating with friends where drugs or alcohol may be involved," AAA spokeswoman Meredith Mitts offered in a statement this spring as a reminder and as a warning. "This becomes particularly dangerous when the party spills out onto the road. Unfortunately, that combination of impaired and inexperienced drivers often leads to a tragic end."
Just how tragic? According to the Centers for Disease Control and Prevention, teens are more likely than others to be killed in an alcohol-related crash, in spite of the minimum legal drinking age of 21 in every state. In 2020, 19% of 15- to 18-year-old drivers involved in fatal crashes had been drinking.
In a 2022 AAA teen survey, 30% of high schoolers reported the likelihood that they or their friends would be under the influence of drugs or alcohol sometime during prom and graduation season, and 82% said they believed their peers would be likely to drive impaired instead of calling a parent or guardian for help.
Those parents or guardians are the ones who need to be on the front line in preventing alcohol- or drug-related tragedies this time of year — and at other times, too. They can start by not providing the alcohol or drugs, or the home or someplace else for illegal imbibing.
In addition, parents and guardians can communicate better. Statistics cited in a 2001 News Tribune editorial said that while 98% of parents believed they had discussed the risks related to drinking with their kids, just 65% of kids recalled those talks.
Unless young people are given warnings so stern they can't forget them, they may not grasp that not only could they get into futures-threatening trouble with the law, their school, or their parents for underage drinking or drug use, they could get hurt, lose their driving privileges, or risk their lives and the lives of others, including close friends and family.
The importance of information and straight talk from parents, guardians, or others who care can't be overstated, no matter what time of year it is. Every young person can expect to be confronted at some point with social situations that pressure them to join in bad behavior. If they've already talked the talk with a responsible adult, they're more likely to have the tools to resist walking a risky walk with their pressuring peers.
Public and private schools can do their part, too, including through the AAA PROMise program, which allows teens to sign a banner pledging not to drive impaired or distracted, not to allow a friend to do so, and to promise parents they'll get home safely or call for help. Under the program, parents can vow to ensure their children feel safe about calling and that they'll come no matter where or what time it is.
Schools can register for the program before May 31 at AAA.com/Promise to receive fact sheets and other resource materials to hand out, a pledge banner for signing, and drawstring bags for participants with AAA PROMise keepsakes and more. Last year, more than 300 schools participated.
This time of year is filled with parties and moments worth celebrating. Plus, a winter of being cooped up is over. With a commitment to better, more effective communication and with promises to behave and to act responsibly, there's no reason for the fun to turn tragic. We can ensure that prom and graduation season doesn't turn deadly on our Northland roads — or anywhere else.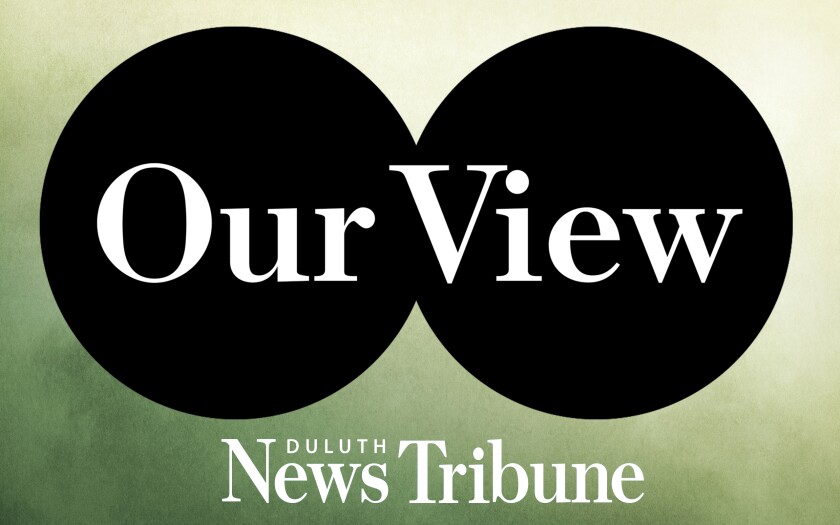 AAA offers these tips for a safe prom and graduation season:
To teen drivers:
Pay attention. Texting or having other passengers in the vehicle can create dangerous distractions.
Slow down. Speeding is a factor in one-third of all fatal crashes involving teen drivers.
Stay alert. Prom, graduation, and other celebrations can run late. Avoid driving drowsy.
Buckle up. Half of young drivers who die in motor-vehicle crashes aren't wearing seat belts.
Drive sober. If you become impaired, pass the keys to a sober driver or call your parents for help.
And to parents:
Hire a ride. Consider chipping in on a chauffeur so teens don't have to decide who's driving.
Set rules for your teen driver that address safe habits, and determine punishments for breaking those rules.
Open your home. Encourage your teen to ask friends to spend the night to keep them off the roads.
Be the example. While driving, model the same behavior you expect from your kids when they drive.