Our View: Demand answers on latest Simonson hiring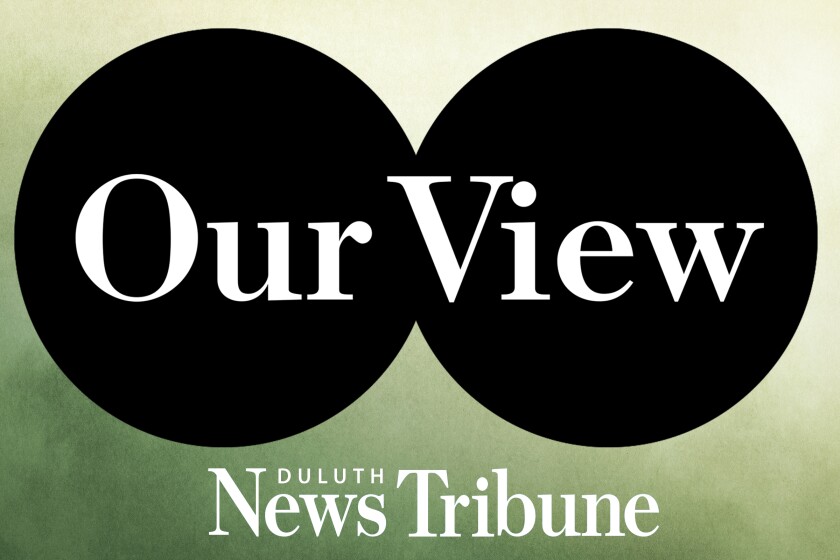 In December, the last time state Sen. Erik Simonson of Duluth faced questions about using his elected position for inappropriate gain, he dismissed any such notion.
"It's a challenge no matter where I work" outside of the Legislature, the DFLer said in an interview with the News Tribune Editorial Board. This was after he had been hired as CEO of Lake Superior Zoo while state funding and zoo-related matters regularly were considerations of the Legislature.
"I've worked really hard to make sure we don't have that conflict of interest," he said.
But just four months later, fresh suggestions of a conflict, of Simonson using his elected position as "leverage" for a new job with a hefty six-figure salary, have emerged — and demand to be fully scrutinized. Taxpayers and Simonson's constituents deserve full transparency.
On April 1, Simonson started as executive director of continuing education and the Customized Training Department at Lake Superior College. He had left the zoo, which has undergone massive staff cutbacks as a result of the coronavirus economic shutdown. Apparently the college isn't feeling the same effects.
Simonson was one of seven candidates interviewed for the position, and a News Tribune investigation found that during the same five days as the interviews Simonson formally introduced and was lead author of a bill seeking nearly $1 million in state funding for his soon-to-be new employer.
"To what extent is this perhaps a quid pro quo?" the former president of the government transparency group Common Cause Minnesota, David Schultz, asked in an interview with a News Tribune reporter.
"Here's a guy who can say, 'I got you this bonding bill, now you hire me for a job.' That's one possibility," Schultz, also a University of Minnesota and Hamline University professor, further said in the April 12 story. "To what extent does he have some leverage over them? Here's a group that needs money, and he can use his legislative power to kind of squeeze them."
Simonson and Lake Superior College both deny any wrongdoing, in spite of the timing of the interviews and Simonson's legislation.
"Legislators will (recuse themselves) if there is any perception of a conflict," Simonson said in the story. "It's one of those things you've got to be careful about. A lot of legislators have other jobs, and it's something to always have in the back of your mind.
Simonson didn't respond to an invitation from the News Tribune Opinion page Monday to provide additional comment.
Yes, as Simonson suggested and the News Tribune reported, lawmakers who are doctors advocate for health care legislation and representatives and senators who are teachers push for education measures, etc. But in this instance, with so much for Simonson to gain personally, why didn't Simonson make good on his pledges to "be careful" and "make sure we don't have that conflict of interest" — or even its "perception"? It wasn't until six days after Simonson started his new job that fellow DFL Sen. David Tomassoni of Chisholm took over as chief author of Simonson's bonding measure seeking $985,000 for pre-design work to move a manufacturing program out of downtown Duluth to the college's main campus on Trinity Road.
This "classic definition" of a conflict of interest, as Schultz called it, is troubling enough. Even more troubling is that just months prior to Simonson landing his CEO job at Lake Superior Zoo in 2017 he similarly introduced legislation for $1.9 million in bonds for the zoo.
Also troubling: his DFL colleagues haven't said boo. They haven't raised any questions or concerns at all.
His constituents should.