Our View: Continue training Guard to continue battling wildfires
From the editorial: "Ensuring that adequate numbers of National Guard members are trained and ready to join the fight demands to be part of the solution — encouragingly, a part that already has bipartisan support."
We are part of The Trust Project.
Last summer's days of haze, air-quality warnings, and wildfires north of Duluth included the Greenwood Fire, the largest of three in the Superior National Forest, which burned sometimes out of control, consuming more than 41 square miles, destroying 15 homes and cabins, leveling more than 50 sheds and outbuildings, and closing portions of the Boundary Waters Canoe Area Wilderness.
The wildfire left little doubt that states like Minnesota need help and resources from Washington, D.C., to combat blazes that only seem to be growing more frequent and more severe, with worsening climate change tabbed as the culprit.
Here's some good news: More firefighting help from the National Guard may soon be on its way. The Senate Appropriations Committee is being urged to allocate more dollars to train more National Guard members to respond to and knock down wildfires in 15 recently fire-ravaged states, including Minnesota. And those doing the urging possess the influence to fuel optimism for federal approval.
Last week, a bipartisan group of veteran U.S. senators, including Minnesota's Sen. Amy Klobuchar, sent a letter to the Democratic chairman and the Republican vice chairman of the Senate Committee on Appropriations, urging "robust funding" in the 2022 Defense Appropriations bill "for the National Guard to support firefighting efforts."
"Year after year, wildfires ravage local communities, businesses, homes and infrastructure in dry and western states," the letter argued. "Appropriate training and equipment is essential."
Listed with Minnesota as states in need of more National Guard help were Alaska, California, Colorado, Idaho, Kansas, Kentucky, Mississippi, Montana, Nevada, Oklahoma, Oregon, Texas, Utah, Washington, and Wyoming. Last year alone, wildfires destroyed 6.8 million acres in the U.S.
Funding to train National Guard members to assist in battling the blazes was referred to in the letter as among "the most appropriate measures … to protect … communities and interests." Federal funding last year trained more than 30,000 National Guard members to battle wildfires and protect homes, structures, and communities across the U.S. More funding is needed, the senators said.
"We urge you to include robust funding for wildfire training," the letter stated. "It is critical to the National Guard's ability to protect communities from wildfires."
National Guard training isn't the only federal assistance that has been sought or received for the annual threat of wildfires. Just in the last year, Klobuchar pushed the U.S. Department of Agriculture to deploy technical support and troubleshooting to northern Minnesota; Klobuchar joined Sen. Tina Smith, D-Minnesota, and Rep. Pete Stauber, R-Hermantown, in urging the U.S. Department of Transportation to ensure that the Ely Airport had the necessary infrastructure it needed; and roughly $45 billion in federal climate-change legislation included wildfire mitigation, specifically to create vegetation breaks around structures and communities and to remove underbrush and other tinder that helps fuel and grow wildfires.
"We need to put more resources into forest management, and thankfully we're working on that," Klobuchar said in September during a visit to the Greenwood Fire's forward operating base in Isabella, as the News Tribune reported. "We're not alone in this need, as we're seeing this in other areas like California and the Pacific Northwest."
Ensuring that adequate numbers of National Guard members are trained and ready to join the fight demands to be part of the solution — encouragingly, a part that already has bipartisan support. It's clear that Minnesota and other vulnerable states need the ongoing help.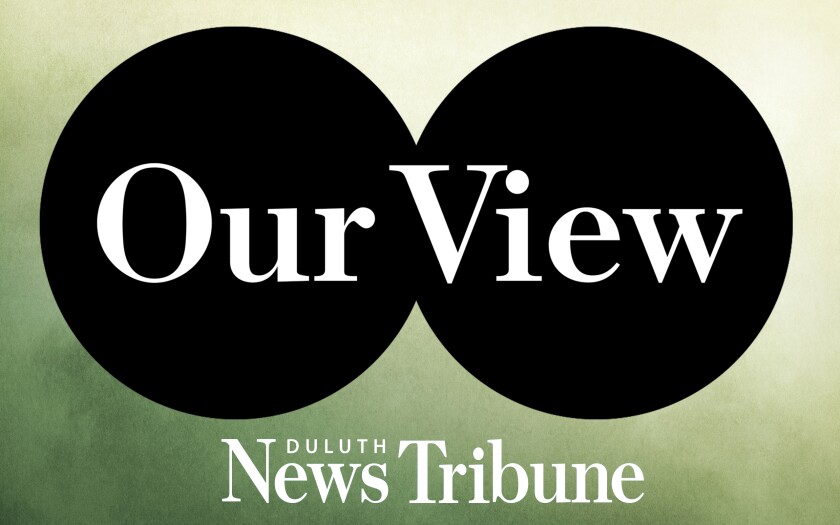 "