Our View: A rare victory is brewing in Duluth's Medical District
From the editorial: "We're talking about a nearly whole-block revitalization — with benefits aplenty for the neighborhood, those in need of housing, and all of Duluth."
We are part of The Trust Project.
The abandoned old rowhouse appeared destined for the same sad, disappointing fate as so many other older and historical buildings in Duluth's Medical District, especially those that, for decades, provided affordable places to live for families and others who couldn't afford a whole lot.
Its inevitable demolition for a parking lot or for yet another medical facility, as much as those things are also needed, seemed especially assured in November when a fire broke out inside of what was originally built as townhouses, a blaze believed to have been set by unhoused Duluthians desperate to get out of the elements and get warm. The structure at 621-633 East Fourth St., built way back in 1899, had already been tagged with more than 50 safety violations and shuttered, its residents displaced.
But a happier ending now seems to be brewing. The brick building never really was too far gone, inspectors had said, and, after a major announcement late last week, the place is at the center of what appears to be an all-too-rare but so-needed — as much in Duluth as anywhere — neighborhood success story, the credit for which can be widely shared.
On Friday it was announced that One Roof Community Housing had closed on selling the blighted and empty building to Portland Land Co., LLC, whose principal is Mike Schraepfer, also president of Heirloom Property Management. With financing help from Superior Choice Credit Union and Essentia Health, an estimated nine months and $3.8 million are now expected to be invested in the building to convert it from a blight in the neighborhood into 21 apartments, 16 of which are to be affordable to households at or below 80% of the area's median income.
Additionally, the development, known as Brewery Creek Terrace, will be on the same block as the planned Brewery Creek Apartments, a 52-unit apartment building previously announced for the site where Last Chance Liquor and an auto-lube shop once operated, both also long-shuttered.
We're talking about a nearly whole-block revitalization — with benefits aplenty for the neighborhood, those in need of housing, and all of Duluth.
Let's tick off the wins here: An historic structure that helps define its neighborhood's character and identity will be saved and restored. Badly needed housing, especially affordable housing, will be returned to Duluth's Medical District, where so much of that has been lost. Blight will be removed. The hillside neighborhood will be safer, with one less abandoned structure as a target for vandals and unsavory activity. And all of it will be done with private and nonprofit investment, as opposed to taxpayers' dollars, and it'll boost Duluth's tax base.
That impressive list of positives is even more monumental when you consider that the former townhouse was listed eighth last year on the Duluth Preservation Alliance's list of 10-most-endangered places in the city.
Turns out, its tenuous designation was already being worked on: "This (project) evolved over a few years, and it was a long time coming," Schraepfer said to reporters in front of the building on Friday morning, according to coverage in the News Tribune. "The partnerships have evolved, and it's really exciting to finally get it over the finish line and start work on it. It's a big part of our mission as a company in town to improve the community we're a part of, and this is a big way that we get to do that."
When the building caught fire nine months ago, One Roof's Jeff Corey commented in the News Tribune that, "Vacant buildings are a problem because critters of all kinds, including humans, can find their way into them, whether that's just kids being kids or people who are desperate to find shelter. … We've felt a sense of urgency to … return the building to productive use."
A collaborative effort shared that sense of urgency, pushed against long odds and decades of Medical District housing loss, and is getting it done. A happier ending is worth celebrating.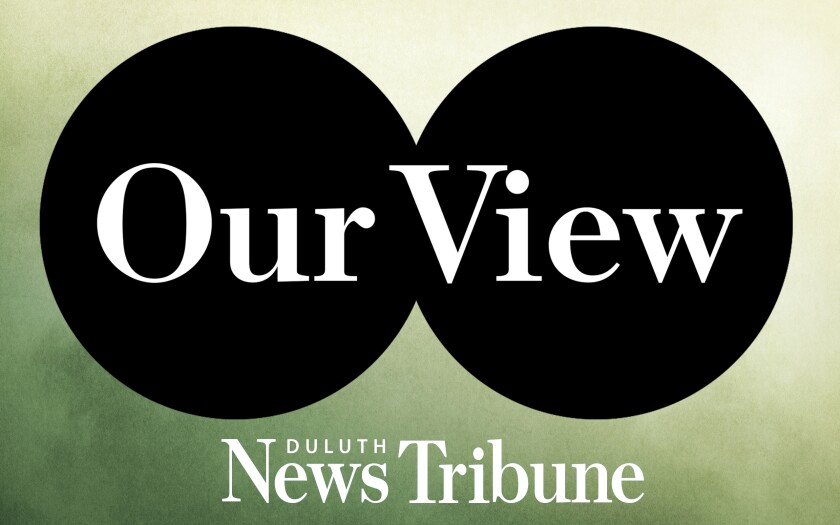 From the editorial: "Before casting any ballot, it's good to be educated on the issues and candidates. The forums this coming week are valuable opportunities."