Other View: With surplus, Minnesota can invest in its future workforce
From the editorial: "Minnesota legislators should ... be eager to step up and increase funding for the Minnesota State campuses."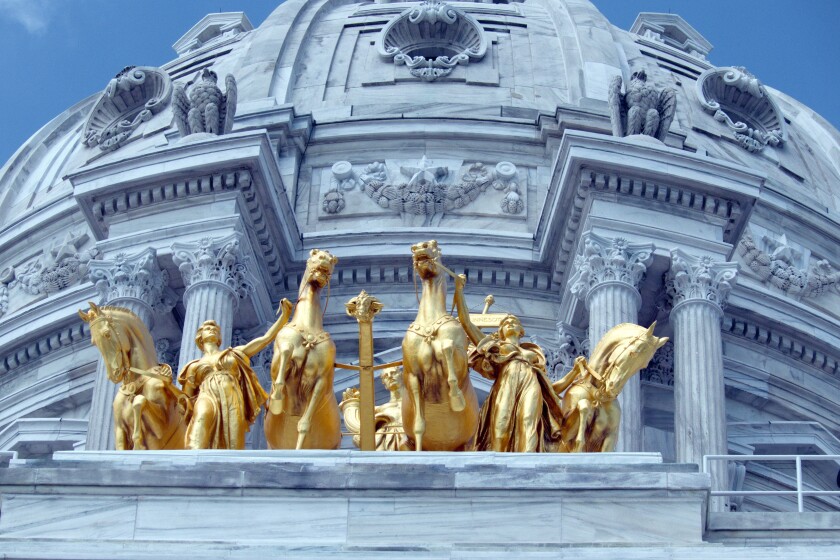 We are part of The Trust Project.
By law, Minnesota aims to pay two-thirds of the costs of the Minnesota Colleges and Universities system. In reality, the balance is more like the state paying half, with students picking up roughly the other half with tuition.
Minnesota's embarrassment of riches — a budget surplus projected at last count to reach $17.6 billion — provides a rare opportunity to help restore that balance.
Doing so would help pave the pathway to upward mobility for students who attend the 33 MnSCU campuses, including Lake Superior College in Duluth; Fond du Lac Tribal and Community College in Cloquet; and Minnesota North College, which has campuses in Grand Rapids, Hibbing, Eveleth, Ely, Virginia, and International Falls.
The board of the Minnesota State system wants to do just that, with a request for $350 million in new funding. Although that increase, if granted by the Minnesota Legislature, would be unprecedented, it actually would be modest in comparison to the state's bulging coffers — and to the needs it seeks to address.
One of those needs is the urgent demand for workers in Minnesota. Employers large and small are struggling to find employees, with 150,000 job vacancies. Even if every unemployed worker went back to work, Minnesota would still grapple with unfilled vacancies. The obvious solution is to train more workers. And the Minnesota State system is uniquely suited to do that, with offerings ranging from certificate to doctoral programs.
It's important to remember the students the Minnesota State system serves. Many are students of color, including Native Americans. Many are from low-income families. Many are nontraditional students over the age of 25.
Chancellor Devinder Malhotra and the Minnesota State board, led by Roger Moe, acknowledge that the $350 million in new funding — the system's budget is about $2 billion — is a "big ask." It includes $125 million in additional student support, including $70 million to $75 million to freeze tuition, a critical way to maintain affordability and access to higher education.
Increased student support would also include expanded mental health services, an increased need in light of the stresses exacerbated by the pandemic. Addressing those mental health needs is important to allow students to continue their studies, graduate, and become productive members of society.
Another $125 million in new spending would increase campus support, including salary increases to help recruit and retain faculty and staff, as colleges and universities find it difficult to compete with private-sector pay.
The Minnesota State request also seeks $100 million to train more students, which would boost workforce development. The sum requires a match, meaning private and other payers would have to contribute $100 million, bringing the total to $200 million.
Malhotra is confident the matching funds can be raised, given the desperate pleas from employers searching for workers.
Given the needs — of students, of employers, of a society that benefits from an educated and trained workforce — Minnesota legislators should also be eager to step up and increase funding for the Minnesota State campuses.
Minnesota's $17.6 billion surplus allows the state to invest in its future by investing in the education of its future workforce. Yes, $350 million is a big ask, but it addresses a big need.
— The Forum of Fargo, North Dakota (the Forum and News Tribune are both owned by Forum Communications; the News Tribune localized this editorial)