Fresh views join Editorial Board
From the editorial: "Few newspaper editorial boards seek participation and input from community residents. At the News Tribune, it's valued."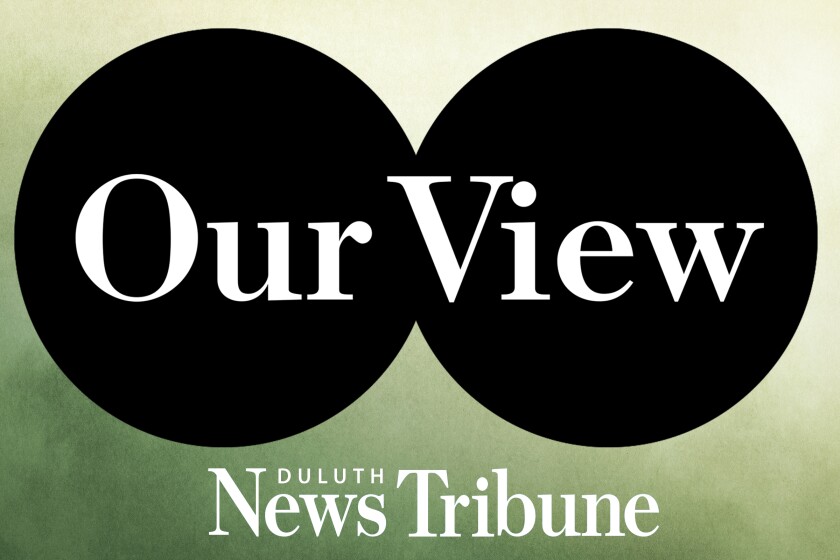 With an eye on local issues that are heating up and on an election season that will do likewise long before the weather does, the News Tribune Editorial Board this week welcomes two new representatives from the community.
Citizen representatives to the board offer valuable perspectives, helping to ensure the newspaper's editorial views are rooted in and informed by the community. Citizen representatives rotate regularly, and the newest two — P.A. Jensen and Amy Merchant — bring fresh perspectives as fairly recent transplants to Duluth as well as open-mindedness free of partisan constraints and impressive professional and educational backgrounds.
Jensen and Merchant join Publisher Neal Ronquist, Editorial Page Editor Chuck Frederick, and News Tribune Employee Representative Kris Vereecken on the board that determines not only the newspaper's editorial stands but also, including this fall, endorsements in local elections.
The News Tribune introduces its rotations of Editorial Board members as part of a commitment to transparency and full disclosure. The newspaper feels readers have a right to know where editorial opinions come from. Few newspaper editorial boards seek participation and input from community residents. At the News Tribune, it's valued.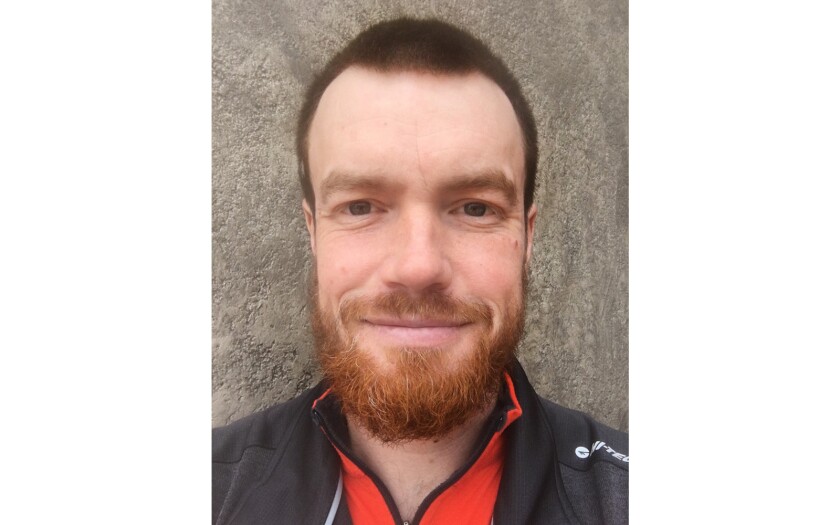 A native of tiny Stephen, Minnesota, in the northwestern corner of the state, Jensen was a biology professor and associate dean for a small liberal-arts college in Montana before moving to Duluth three years ago. His wife, a doctor, took a position with Essentia, prompting the family's move. He's a stay-at-home and homeschooling dad now who does part-time data analysis for local nonprofits and who writes columns and news and sports stories for area newspapers. The News Tribune Opinion page has published four of his columns since December 2020. He's also a Scout leader, and he and his son deliver Meals on Wheels.
"I approach (Editorial) Board membership as another form of community service," he said. "I'm excited about the Opinion page because I feel like it's a place to spar with ideas. … Sometimes people think it's like coming to a brawl, (but) I feel like I'm not as contentious about it as some people. I go to the Opinion page to hear different ideas and to learn where I can evolve politically. I think there's not enough of that today."
His own politics? "I address local issues from a center-right perspective, and I make data-driven, tightly reasoned arguments," he said.
Merchant grew up in Portland, Oregon, and she knows what you're probably thinking. But "Portland is not as liberal as people think it is," she insisted.
"Do I consider myself more progressive? Yes. Did I agree with (President Donald) Trump? No. However, was I shocked with excitement when he signed the Great American Outdoors Act? Yes. … As far as politics, I consider myself a curious human. I vote based on the person. I take into consideration each person, not the party, which, I know, is shockingly rare."
Merchant moved to Duluth in 2017 to pursue a master's degree in social work. She had previously studied human services and journalism. She liked that Duluth was named the best outdoor city in America by Outdoor magazine. Since arriving, she has traversed nearly a third of the Superior Hiking Trail, including all of the Duluth portions, with an aim to hike it all. She also hopes to visit Minnesota's 66 state parks and has been to 34 so far.
With a goal of becoming a high school social worker, she has been working this year as a substitute teacher in the Duluth public schools, mostly in the high schools.
"I am interested in being a (citizen) representative because I consider myself a life-long learner," she said. "I think that this would be a fascinating opportunity to see a bit more into the heartbeat of Duluth, (and) I really like the idea of … (the Editorial Board) not being open only to paid employees. I like bringing in ideas from the community. … It keeps it transparent."
That's the whole idea.