Statewide View: Policy would benefit Minnesota's seniors, medical-device community
From the column: "A proposed rule change from the federal government would make it easier for seniors who are covered by Medicare to get access to life-changing medical breakthroughs."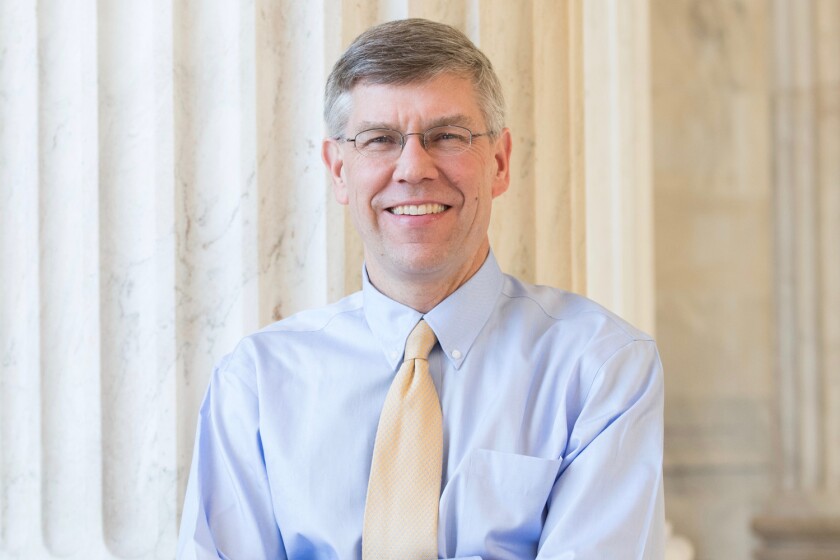 Aging is a fact of life. So are the challenges that come with it, particularly when it comes to our health. As we get older, chronic conditions become more common. For many, they are unavoidable: 85% of older adults have at least one chronic health condition. Anyone who has dealt with these issues will tell you that getting the best care — and getting it right away — can make all the difference.
A proposed rule change from the federal government would make it easier for seniors who are covered by Medicare to get access to life-changing medical breakthroughs.
However, that rule is now on hold and could be completely rescinded in the coming weeks, threatening access to breakthrough medical treatments our seniors need.
The proposed federal policy is known as the Medicare Coverage of Innovation Technology, or MCIT. The rule could allow Medicare to cover breakthrough technologies approved by the Food and Drug Administration for patients with chronic conditions. That would be great news for seniors, as well as great news for Minnesota, a worldwide leader in medical-technology innovation.
Seniors with chronic conditions are some of the most vulnerable members of society. Many of them rely solely on Medicare to cover their health care costs, while some Medicare beneficiaries also qualify for coverage through Medicaid. In either case, the wait for breakthrough technologies can last years. Only seniors with supplemental or private health insurance, or those willing and able to pay out of pocket, can access these technologies.
Approving and adopting the MCIT would make a life-changing difference for millions of seniors whose symptoms and conditions could be better managed if Medicare covers important new treatments and diagnostics right away.
When new medical technologies receive breakthrough designation, they must undergo the FDA's rigorous review process, the global gold standard for medical-device safety and efficacy. Medical technologies are designated by the FDA as "breakthroughs" if they provide more effective treatment or diagnosis and no alternatives exist, if they offer significant advantages over existing technologies, or if the device is in the patient's best interest.
The MCIT rule would make these technologies available sooner once they are approved by the FDA. Eligible Medicare seniors could be given a second chance at living life more comfortably with chronic illness. The approval is also temporary, and still allows Medicare to collect real-world data to understand the true impacts of life-altering technologies on patients.
The MCIT isn't just essential for seniors, it's an important tool that allows Minnesota's medical industry to continue its role as the catalyst of medical innovation. Minnesota has the most densely concentrated medical-device community in the world. With more than 35,000 workers in the industry, the Minnesota medical-device ecosystem handles all aspects of medical-device production, from components to end products and everywhere in between.
More than 600 Minnesota companies are involved in the production and development of medical devices. The MCIT policy would help ensure they can continue to deliver technological breakthroughs developed in Minnesota to those in need.
The MCIT rule is sound public policy that has received bipartisan congressional support. It would promote innovation and streamline access to life-saving technologies for patients with no other alternatives.
Seniors deserve to have access to the best treatments that could help improve their lives. The MCIT would be a life-saving policy change for many seniors. Rescinding the proposed rule shouldn't be an option. I hope the administration of President Joe Biden approves and strengthens the proposed rule so Medicare patients across the country can benefit from life-improving medical technologies developed right here in Minnesota.
Erik Paulsen of Eden Prairie, Minnesota, was a U.S. congressman from 2009 to 2019 and was a member of the House Committee on Ways and Means Subcommittee on Health.