Sam Cook: Finding our own paths, moving down the road of life
We've become pretty good at avoiding one another, at a cost.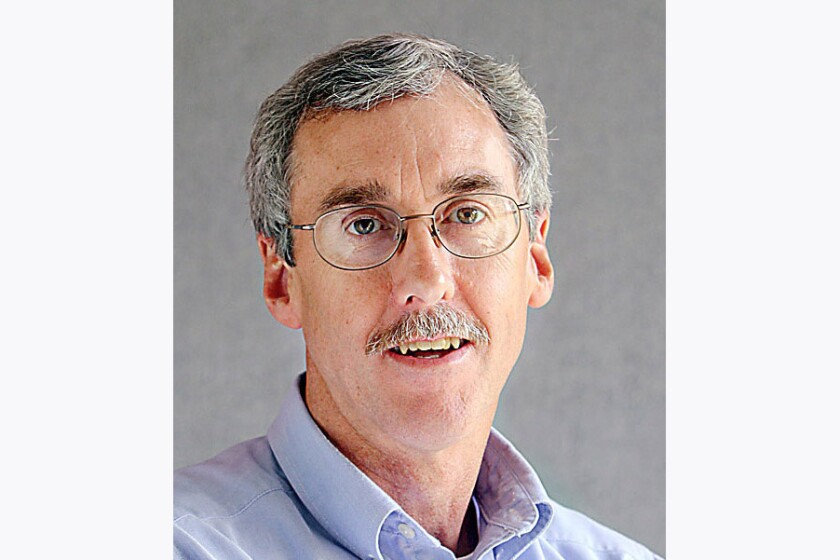 The woman comes into view over a rise in the road. She's coming my way. We are both out walking on a closed portion of gravel road in Duluth.
I wait a few seconds for her to make her move. Yep. There she goes, easing to her right. I take the cue. I move to my right, so we can pass with plenty of room between us.
This is how we roll now, in the time of social distancing, sizing up each other's movements, choosing our lanes, moving on. It's become almost second nature.
In the grocery store, we do the produce dance: She needs broccoli? Fine, I'll slide over to get my onions now. I can wait to get my broccoli. Throughout the store, we follow the new one-way arrows on the floor of each aisle. Up the cereal aisle. Down the canned-goods aisle.
We catch on quickly. We're Minnesotans. We're trainable. Adaptable. Practical. We understand that giving up a few personal freedoms is worth it in the time of COVID-19. We all want to live through this.
I'll tell you what I miss in the time BC — Before COVID. I miss my buddies. I miss our walks in the woods, moving along, sharing stories, catching up, talking about life. We could go for a couple of hours, maybe more, never running short of things to talk about. We learn from each other. Our worlds are broadened through these moving conversations. Our minds are stimulated with fresh thoughts.
Now, that is mostly gone. I've done one SD walk with a friend, over a week ago now. We social-distanced ourselves around 18 or 20 holes of the closed Lester Park Golf Course. It was like old times. We talked and laughed. You could tell we had missed each other's company. We will have to do that again. But our tendency, in these times of distancing, is to check in by texting or emailing.
It's the same with another buddy of mine. We hiked all over Duluth together until the pandemic. Now, even though it would be technically possible to continue that practice, we don't. We go solo. Or we go with our wives. Times have changed.
One morning, out hiking, I looked ahead and saw a man hunched over, sitting on a rock overlooking Lake Superior. As I approached, I realized it was one of my good friends. He had been out walking, too. The yellow dog was so excited to see him, she just about bowled him over.
My friend and I kept our distance but talked for a long time there in the sun. We got all caught up with our lives and world affairs.
You know what would be great? Having a glass of wine with friends on their deck. Or sitting with friends around a backyard fire. Or having a beer with friends at a local brew pub, maybe grabbing an impromptu meal from a food truck. Maybe a walk on the Lakewalk. Maybe a dinner overlooking the lake.
It'll be good to do that again someday. Really good.
You know what would be worse? Living this way in the darkness of winter. At least we have spring. Long days. New songbirds returning daily. Frogs singing in the wetlands.
You move to your side of the road. I'll move to mine. We'll smile or nod as we pass.
We can do this.
Sam Cook is a freelance writer for the News Tribune. Reach him at cooksam48@gmail.com or find his Facebook page at facebook.com/sam.cook.5249 .