Sam Cook column: Some thoughts regarding babes in the woods
Yes, it's harder than before. And well worth it.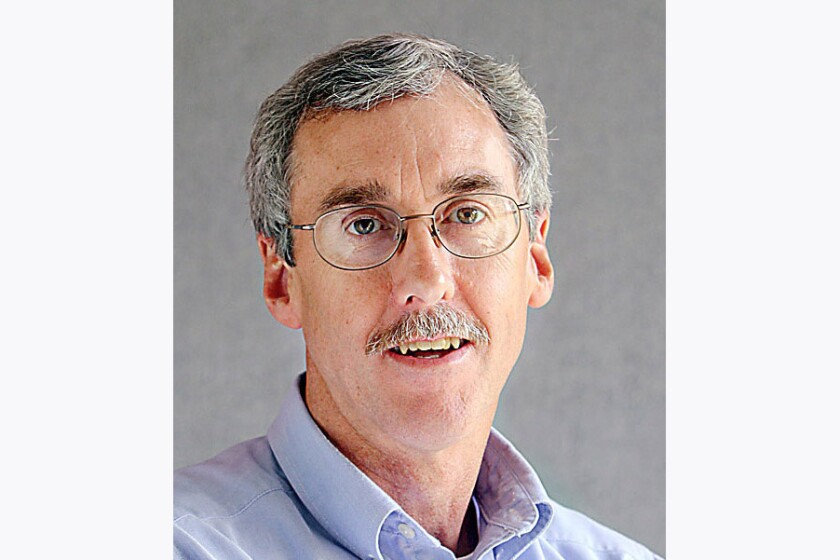 The email arrived the other day from a young woman we know. She and her husband were looking for some wilderness camping tips — for parents with babies. This outdoorsy couple aims to head for Minnesota's Boundary Waters Canoe Area Wilderness soon with their 15-week-old son.
I suspect these new parents have enough camping experience to pull off the trip without any outside advice. But 35 years ago, Phyllis and I were in the same spot, looking for tips. We took our firstborn daughter to the canoe country when she was 6 weeks old, and all went well.
Why would a couple want to immerse a baby in mosquito-infested backcountry, packing in (and packing out) diapers? Because the couple loves the wilderness and wants to make sure that backcountry camping will remain an important part of their lives — with children.
So, here's most of what I told my young friends.
1 .Do the simplest trip possible. Go into a lake, plop down, hang out. The point is to be there, not go anywhere.
2. Abort the idea of a June trip, if possible. Go in July or August when flying insects are less prevalent.
3. Take a mosquito head-net to put over your son. It might work. Or it might freak him out. Only one way to find out.
3. Life jackets are almost impossible to fit over babies. And I'm not sure they'd float the kid right-side-up anyway. But try.
4. Sometimes, it's best when traveling by canoe just to have dad or mom hold the child and let the other spouse do the paddling. (However, do not, as my wife once did, give your young child your glittery wrist-watch to play with in the canoe. Within five seconds, Emily had tossed it overboard. I'm assuming it's still in the bottom of Clearwater Lake off the Gunflint Trail.)
5. It's OK for a kid to eat dirt, bugs, etc.
6. At night, we put our first-born in an insulated little envelope-like pouch, not a real sleeping bag. Whatever you use, the child will squiggle toward the bottom, and when you wake in the night to check on the kid, you will fear you've suffocated him. But, alas, he'll be down there, still breathing.
7. Enlist a couple of friends to go with you. That way you can all pass the kid around while others are making wood, pitching tents, etc. This is probably the single best piece of advice I can offer.
8. Rain? Cold? Misery? Just pack up and come home, even a couple days early. Yes, you could tough it out. But years later, you'd say, "What were we thinking?"
9. Sure, take the small playpen. Put it up inside the tent.
10. Bug dope on kids? Probably not the best idea. See No. 3.
11. As your son gets older and more mobile, he will love being in the tent. He will love it so much, bouncing around on all those inflated mattresses, that he will never want to go to sleep. Then, like I did, you'll finally take him out, put him on your shoulder under his blankie, and take him for a walk in camp. You will trip over roots. You'll walk into trees. And finally, when you think he's asleep, you'll take one more lap out to the water's edge where the canoes are hauled up. And you'll hear a very tiny voice from under the blanket say "Boat." You'll smile. And keep walking.
12. None of this advice matters. You'll do great no matter what and have stories to tell.
And someday, looking at the pictures from this trip, your son will figure out how lucky he was to have been born into your family.
Sam Cook is a freelance writer for the News Tribune. Reach him at cooksam48@gmail.com or find his Facebook page at facebook.com/sam.cook.5249 .