Sam Cook column: Rivers, critters give perspective in troubled time
Sometimes, comfort comes in surprising places.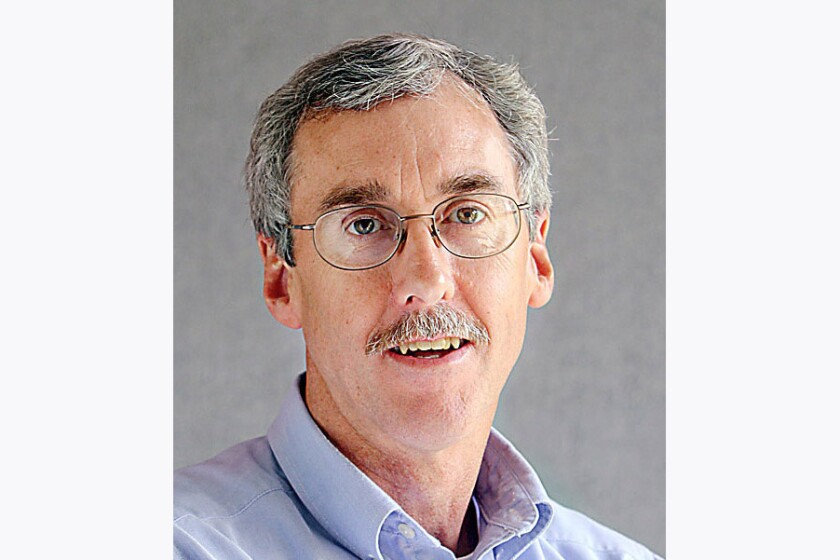 Walking along a lively Amity Creek in eastern Duluth a few days ago, I noticed a rock outcropping near the edge of the stream. The rock rose 10 or 15 feet above the river. Sun shone on it, as well as on the dancing water.
I typically like to keep moving on these daily romps in the woods. It's just how I'm made, I guess. One of my buddies contends I have the metabolism of a gerbil.
But I knew what I had to do. I had to go sit in the sun on that rock and watch the stream go tumbling by. Sometimes, you have to let your heart overrule your head.
I realize these days, with our world in the grasp of this pandemic, that I'm traveling with a heavy heart much of the time. Phyllis and I are healthy. The kids and their spouses are OK. Still, I find my emotions bubbling pretty close to the surface. So much dying. So much pain. So much uncertainty.
I sat in the sun, watching the stream dance over several small drops. Its rushing drowned out all other sounds. The water plunged over those ancient rocks just as it does every spring, carrying winter out of the backcountry and down to Lake Superior. I found that reassuring. Here was something in my world — our world — for which nothing had changed.
Every day, out and about, I come across others seeking solace in the natural world. Families biking together up Seven Bridges Road. Carefully spaced friends walking quiet lanes closed to traffic. Dog-walkers striding along with carefree pooches.
All of them, I suspect, are discovering the healing properties of the natural world. Migrant birds are returning on schedule. Two of my friends happily proclaimed they had heard the first sweet calls of song sparrows several days ago. Robins seemed to all arrive at once, singing away after a long trip north.
And one afternoon, on a walk in Duluth's Hartley Park, my wife and I heard them — wood frogs grunting and croaking in a wetland that had just lost its ice. Their throaty chuckling filled the air — males trying to convince females that it was time to make more wood frogs.
That night, well after dark, I returned to the scene of the frog song just to hear them again. Not a single wood frog was calling — too cold, perhaps — but the air rang out with the soprano squeaks of spring peepers.
The next day, on the St. Louis River at Chamber's Grove, I watched 40 or 50 migrating white pelicans resting at the gravel tip of an island. Big and beautiful, the birds were biding their time until big lakes farther north lost their ice.
In groups of two to a dozen or more, the great birds would lift off and ride thermals high above the river. Gosh, it looked like fun. The pelicans stop here every year at this time on their northward journey.
All of these signs buoyed my spirit. The rivers and the creatures, large and small, offer reassurance that not all has gone awry in our world, that one day we will be whole again.
Sam Cook is a freelance writer for the News Tribune. Reach him at cooksam48@gmail.com or find his Facebook page at facebook.com/sam.cook.5249 .