Sam Cook column: Going high to greet an October morning
Sunrise or no sunrise, it's good to be on a rock with a friend.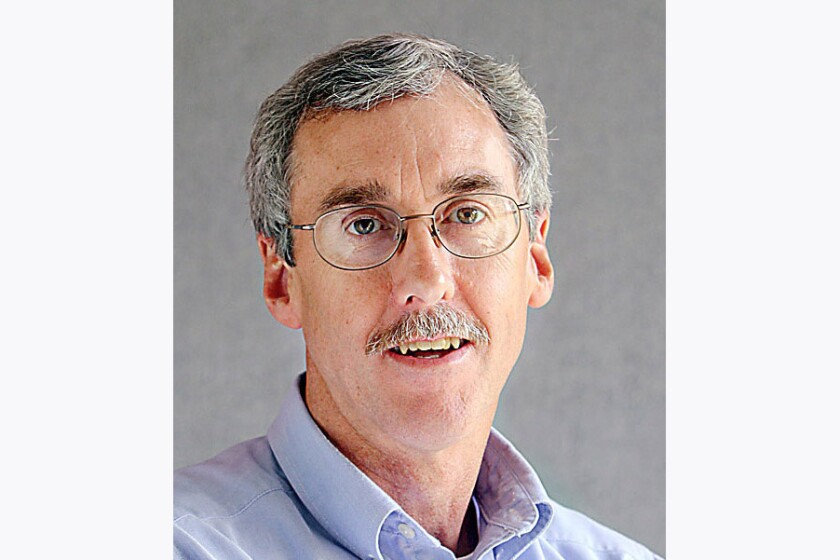 I stood in the darkness before dawn atop a rocky outcrop, listening. It was a cool October morning in Duluth, more humid than crisp.
The yellow dog wandered about in exploratory circles defined by the red light I had clipped to her collar.
I had come to this well-traveled outcrop high in Duluth's Hartley Park to meet my friend Ken. He apparently wasn't there yet.
It had been his idea, this pre-dawn get-together. He's an early riser by nature, and his work days can be hectic. He spends as much time outdoors as he can. He had thought we could watch the sunrise together while we talked.
I was a bit surprised he wasn't there yet. I flipped off my headlamp to let my eyes adjust to the leftover night.
"Hey, Sammy."
It was Ken's voice. I should have known. If Ken says he'll meet you at some appointed hour, he'll be there. His words came from a few yards to the south with just enough volume to be heard but not enough to break the spell of the morning.
We found a lobe of glacier-scoured rock and sat down to await the coming dawn.
"Coffee?" he asked.
I'm not much for coffee, but the morning was brisk. Ken poured from his Thermos.
The meeting had no purpose other than for two old friends to catch up. Our friendship was forged nearly 40 years ago on a monthlong canoe trip to Hudson Bay. We've tended it diligently since on rivers and trails and mornings like this one.
I've come to realize that this is how my friends and I usually get together. We almost never go to coffee. We rarely even meet someplace for a beer. We go to the woods. We hike for a couple of hours. Or we ski or snowshoe or mountain-bike. The conversations are much the same as if we had gone to coffee. But we prefer moving or at least being in the natural world.
On these outings, usually multiple times a week, we track the subtleties of the world changing around us. The "seasons within the seasons," a friend of mine used to call them. Hawk migrations. Variations in the qualities of sunlight. Stream flows. Songbirds calling. Frost patterns. Ice formations. Snow textures. Moonrises.
As Ken and I talked, a reluctant morning seeped out of the black night. Among the first earthly features to appear were the trunks of leafless birches below us, reaching for the sky like bleached and bony fingers. Gradually, the rest of our canvas painted itself — a pewter sky, a few popples still holding gold, the burnished auburn of willow thickets in wetlands below.
Nobody else came to the high place where we sat for more than an hour. Once, far below us, Ken thought he saw a black bear on a trail. But he decided it wasn't a bear because it was walking a dog. You rarely see a black bear walking a dog.
The conversation rolled from Montana mountains to the North Dakota Badlands to the Canadian Shield, from mountain-biking to hunting dogs to cutting horses. We sat there for an hour or more. We covered a lot of ground without moving.
At some point, the yellow dog grew weary of snuffling the ground for potential calories. She wandered over and sat next to me, leaning heavily against my leg. After a while, she moved over to lean on Ken. I missed her warmth.
That's how it was on the big rock overlooking the woods on an October morning.
New day. Old friend. Warm dog.
Sam Cook is a freelance writer for the News Tribune. Reach him at cooksam48@gmail.com or find his Facebook page at facebook.com/sam.cook.5249 .