Sam Cook column: Giving blood in Minnesota's canoe-country wilderness
Seeking shelter from thirsty vermin — a rite of spring up north.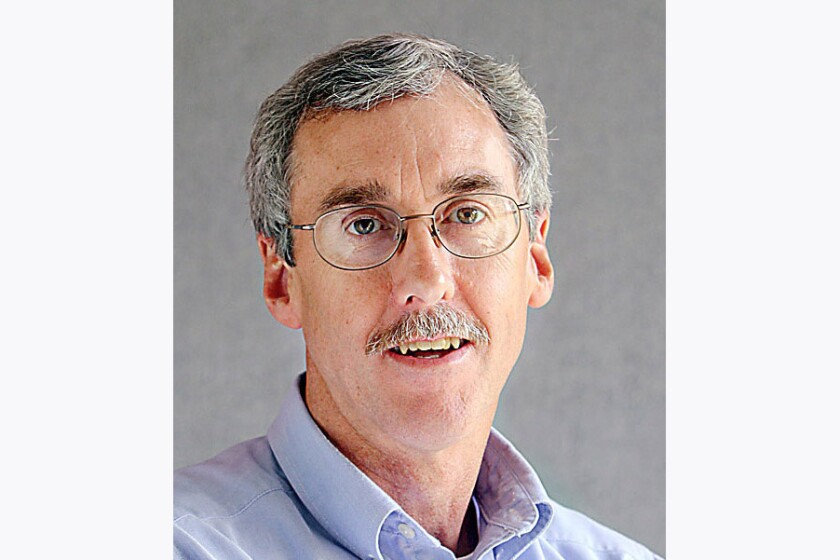 Blame it on the COVID-19 pandemic.
It shut down Minnesota's Boundary Waters Canoe Area Wilderness until recently, and it also caused the closure of Ontario's Quetico Provincial Park just across Minnesota's northern border. Typically, we get up to those million-acre canoeing wilderness areas early in the spring to fish for lake trout or walleyes.
But due to the all-consuming virus, these paddling destinations were off limits early this spring, and Quetico remains closed through June 21.
So, when the Boundary Waters re-opened recently, Phyllis and I headed up for a few days. We caught the tail end of Memorial Day weekend, and we knew what that would mean: blackflies.
We were not disappointed. The gnat-sized flying demons were ravenous.
Mosquitoes are reasonable. You slap on some bug dope, and they respect that. Blackflies do not. You can douse yourself in Deet, but blackflies pay little heed. They travel in packs, swarming any exposed flesh.
I know, I know: They're part of the natural world, like loons and moose. They must fulfill some ecological niche. I have heard they pollinate blueberry plants, and I am pro-blueberry. I have tried to maintain a positive attitude about that. But recently I read a paper from the Canadian Journal of Zoology debunking the blueberry-pollination theory.
Now I have lost all respect for blackflies.
Blackflies go in your ears. They go up your nose. They pinball between your eyeballs and your glasses. They line up under the brim of your cap like cattle at a feed trough. They weasel their way up your sleeves. They crawl down your back. They are after blood, and they have the apparatus to drill for it.
They seem to know exactly where to attack. Wherever blackflies live, they must have large posters on the wall depicting hot spots of human anatomy where blood vessels come closest to the surface. Blackfly children grow up memorizing these zones.
Paddling Manitoba's Gods River to Hudson Bay in 1983, Phyllis got so blackfly-bitten that her whole face swelled. Only Benadryl brought her countenance back to near-normal proportions.
We might have perished on that island in the Boundary Waters last weekend except for the kindness and generosity of my friend Clint. He had just returned from the canoe country. He knew how bad the blackflies were. The day before our trip, he appeared at our back door with a 10-by-10-foot screen tent that we could suspend between trees on ropes.
God bless him.
We spent a lot of time in that mesh heaven, blackfly-free, listening to white-throated sparrows and ovenbirds and nuthatches. We gazed out over the lake and watched a pair of goldeneyes making flybys. We listened to the long trills of American toads seeking mates.
Life was good.
We knew how good we had it every time we ventured out to the biffy or to hang the food pack or to ready our fishing tackle. Blackflies must have scouts: "Hey, the two-leggers came out of that mesh thing again. Fresh plasma, moving slowly! Look, the taller one is tying a jig on his fishing line — he's defenseless! Let's go!"
And we would become blood donors for a while.
When we arrived home a few days later, I returned Clint's screen tent along with a twelve-pack of Deschutes Fresh Squeezed IPA, one of his favorite craft beers.
It hardly seemed enough thanks.
Sam Cook is a freelance writer for the News Tribune. Reach him at cooksam48@gmail.com or find his Facebook page at facebook.com/sam.cook.5249 .