Sam Cook column: Electing to get away from it all — mostly
Rooming with the yellow dog in a former chicken coop isn't the worst place to be for a few days.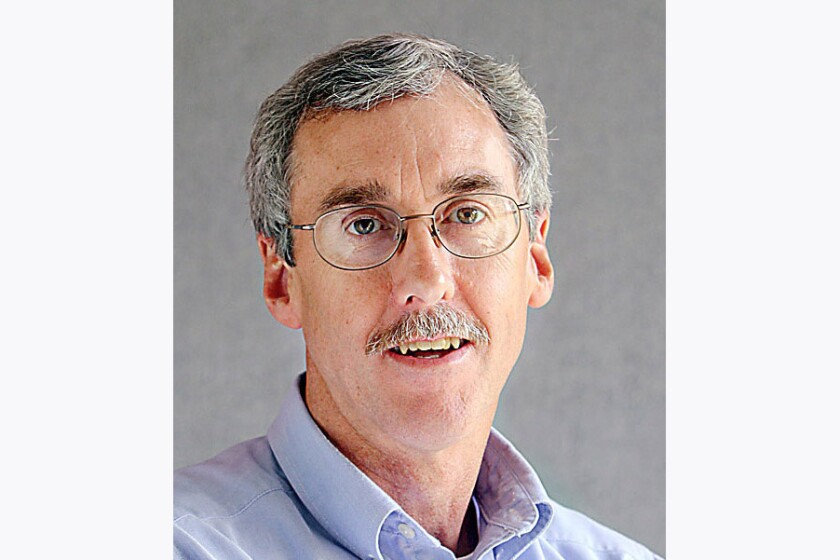 In the hour before dawn, the yellow dog and I wandered into the backyard to inspect the new day. The eastern sky was still blue-black. Several tenacious apples clung to the highest branches of our apple tree, silhouetted against the sky. Between the branches glimmered a tiny speck of white light — Venus.
A young white-tailed deer grazed beneath the apple tree, looking for fallen fruit. The deer — a fawn this year, judging by its size — paid little heed to the yellow dog and me. The dog, who enjoys apples as much as any fawn, walked deliberately to the tree and began feeding, too.
The dog and the fawn couldn't have been more than about 10 feet apart.
The fawn continued eating, though it stopped momentarily in mid-chew to size up the four-legged interloper. The two critters remained where they were, calmly coexisting, for several more minutes.
Imagine that, I thought — two sentient beings respecting each other, sharing this small piece of turf on the planet, getting along.
The irony wasn't lost on me as I wrote this a day before Election Day 2020 in the United States.
I will admit I have been nursing a case of existential angst about the division in our country lately. I doubt the election — no matter which way it may appear to have gone — will have lifted that state of mind overnight. Throw in a heavy dose of ramped-up pandemic and a shot of isolation, and we've got ourselves a whole bunch of hurt happening.
Earlier in the week, I had stolen away for a few days in pheasant country. Just the dog and me, and five hours on the road. My friend Gary, whose family owns the farm where we hunt, was already there. We would be together — sort of. Out of respect for the pandemic, he would bunk in the farmhouse.
I stayed in a caboose-like hut of sorts that apparently housed chickens in its former life. It's been spruced up — bunks, woodstove, electricity — and is now called the Klucken Hus. Gary walked out of the farmhouse one morning while I was preparing my oatmeal on a Coleman stove outside the Klucken Hus.
"This is weird," he said.
Yeah, it didn't seem right — not being together in the farmhouse, not having one of our other hunting companions there, not sharing soul-level conversations about life. But we hunted together one morning before Gary had to leave, and we watched his Lab pup try to retrieve a pheasant, and that was good.
That evening, I had a physically distanced dinner with farm friends down the road in their expansive heated garage. We sat far apart and told stories and basked in the warmth of a 40-year friendship. For a while, it was almost like old times.
I will admit I was feeling a bit emotional by the time I checked out of the Klucken Hus and headed for the highway to come home. I'm not sure exactly what that was about. Maybe I missed those hunts of the past, when birds were plentiful and conversations around the kitchen table were lively. And maybe I was harboring the nagging notion that the hunt would never be quite the same again.
I thought to myself, Sam, old buddy, you're going to need a small Oreo Blizzard at that Dairy Queen in Spicer.
And I was right.
Sam Cook is a freelance writer for the News Tribune. Reach him at cooksam48@gmail.com or find his Facebook page at facebook.com/sam.cook.5249 .