Sam Cook column: Desperate times, desperate acts — the COVID clip
There comes a time to risk using sharp objects near your face.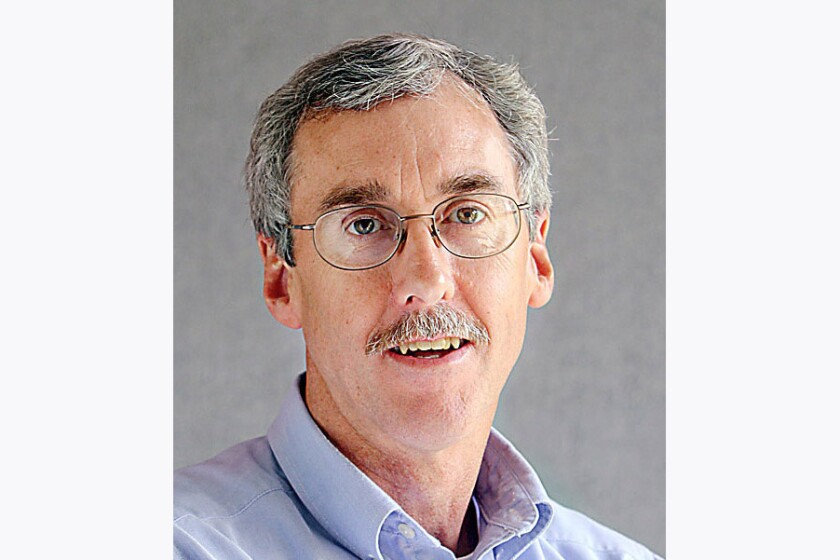 I happened to glance in the mirror a couple of mornings ago. I try not to do this too often. At my age, it becomes less and less rewarding. Better to just forge on without confirmation of the toll the decades have taken.
Now, in the age of COVID-19, we have one more reason to avoid such observations: Pandemic hair.
I understand that styling salons and barber shops, including my own, are open again. I'm sure they have strict protocols about masks and distancing and number of bodies in the shop at one time. But I'm still not quite ready to immerse myself in the real hair-cutting world again.
Still, when I got a sideways look at myself in the mirror the other day, my first thought was — Albert Einstein! We've all seen pictures of Albert. Hair was not his strong suit. He looked like he'd received a hit of excess voltage from one of his experiments. In most of his photos, white follicles go spiraling off in all directions while Albert gives us that deadpan look.
But Albert had one thing going for him: He was brilliant. Since I'm not in that category, I headed for the kitchen drawer, grabbed our best scissors and hustled back to the bathroom mirror again. This time, I placed the kids' old Mickey Mouse sheet beneath me.
And I went at my Einsteinness.
A tentative snip over the ears. Another tentative snip a bit higher. Silvery shocks of hair floated down to smiling Mickey.
"What are you laughing at?" I asked him.
And I went back to work.
It's dangerous cutting your own hair. You may have heard about this, but things look backward in the mirror compared to real life. When you think you're aiming the scissor blades one way, they actually go the other way. This puts ears at risk.
Here's how to cut your own hair: Really slowly.
I know that stylists and barbers use a comb to pull out sections of hair, then snip off the tips protruding through the comb. Good idea. I don't own a comb. Looked around for one in the hall cabinet. Couldn't find one.
So, I decided to just use my fingers like a comb, pulling out a shock of hair at a time, then snipping off the tips that protruded through my fingers. Wow. Not bad. It sort of worked, at least where I could see my fingers. But in the Back Forty, where I lost visual contact, things got dicey. I think that knuckle will heal up in no time.
I kept on whacking and snipping at my thatch. Mickey, down below, smiled up at me through sort of a silver haze.
The trouble — and I'm sure my barber and all hair stylists must wrestle with this — is knowing when to stop. In the shop, they just spin you around in the chair to give you a 360-degree look at your noggin for approval or further instructions. I didn't have that luxury. But when Mickey began to look as if he was peering up at the world through a bad dream of gray fuzz, I thought: Enough.
I holstered the scissors, rolled up Mickey and headed downstairs. I trotted right past Phyllis drinking her morning coffee as if nothing had happened.
I gave Mick a good shaking in the backyard and headed for the shower.
Later, I presented my freshly trimmed self to Phyllis.
"I cut my hair," I said.
She looked up and after a short pause said, "Not bad."
I'm sure that's what Albert's wife told him, too.
Sam Cook is a freelance writer for the News Tribune. Reach him at cooksam48@gmail.com or find his Facebook page at facebook.com/sam.cook.5249 .