National View: Congress must start now to rebuild US economy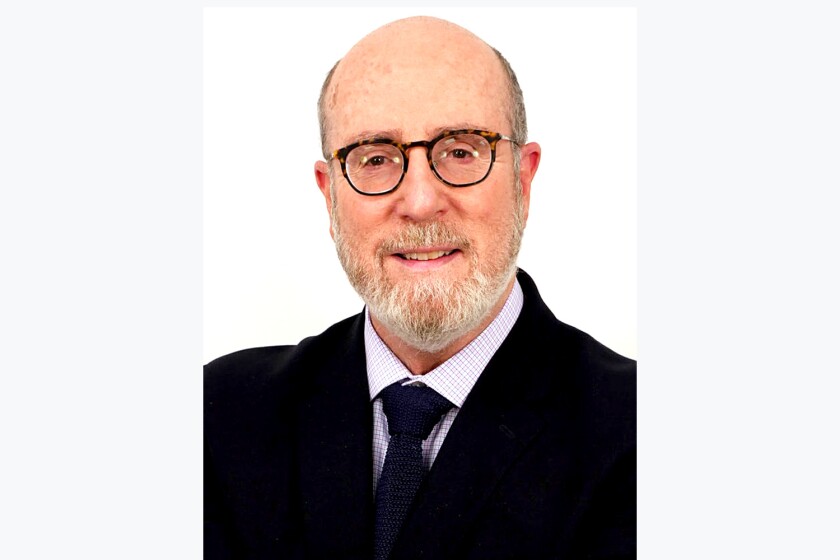 We are part of The Trust Project.
Right now, millions of Americans are grappling with the devastating economic impact of the COVID-19 crisis. More than 22 million jobs have disappeared in the wake of the pandemic. It's expected that the nation won't see employment return to early 2020 levels until late 2025.
More than 30 million workers have been hurt by the Coronavirus recession, including 12.6 million officially unemployed. But there are also 5.1 million workers who have dropped out of the labor force — along with another 800,000 misclassified workers, 2.5 million undercounted workers, and 9.1 million workers on reduced hours and pay. All of them are in desperate need of better jobs and higher wages.
When the pandemic finally ends, the nation will face a long, difficult recovery. But there are steps Washington should take now to start rebuilding. The first step would be to pass a comprehensive relief bill like the Heroes Act, which passed the House in May. Perhaps Congress can accomplish this in the post-election lame-duck session.
The key to a broad, meaningful recovery is recognizing that manufacturing will be a pivotal part of job creation. It is America's productive industries that can actually drive real, middle-class job creation — but only if Congress finally invests in infrastructure, renewable-energy systems, and energy efficiency, as suggested in part by the Biden energy and infrastructure plan.
To accomplish this, Congress will have to consider some big numbers. Essentially, what's needed is a four-year, $2 trillion package of infrastructure and energy initiatives. But that's not all. Congress will also have to overhaul America's trade policies, including an overvalued U.S. dollar that is now the key driver of America's massive annual trade deficits.
Growing trade deficits are the single-biggest reason for the loss of 5 million U.S. manufacturing jobs and more than 91,000 manufacturing establishments over the past two decades. Yes, there are various factors involved in this decline, including failed trade deals, tax code changes that have encouraged offshoring, and massive, state-subsidized production in countries like China.
These challenges pale in comparison, though, to the U.S. dollar's overvaluation. The dollar has been rising substantially since 2014, greatly hurting U.S. export competitiveness. The root cause of this rise is excessive overseas investor demand for U.S. financial assets, including stocks and government securities. That has sent the dollar soaring, making U.S. exports more expensive overseas and imports cheaper here at home.
There are various tools available to control excess overseas demand for dollar assets, but the most direct method would be to tax foreign capital inflows, as proposed in bipartisan legislation last year by Sens. Tammy Baldwin, D-Wisconsin, and Josh Hawley, R-Missouri. Their bill would empower the Federal Reserve to tax foreign purchases of U.S. stocks, bonds, and other assets — and gradually return the dollar to a competitive, trade-balancing level.
Step one for any recovery would mean Congress passing currency realignment legislation. That would open the door to phase two: investing in the U.S. economy through a $2 trillion package of infrastructure and renewable-energy projects. Americans already recognize the need to repair crumbling roads and bridges. But there are also overdue upgrades needed for transit systems, water works, and municipal power grids. At the same time, the United States must move swiftly to counter China's fast-rising prominence in electric vehicle and battery production, along with the deployment of wind turbines and solar systems.
The jobs boost from these projects would be enormous. New research by the Economic Policy Institute found such a program could generate between 6.9 and 12.9 million new U.S. jobs between 2020 and 2024. Much of that work would be concentrated in high-wage industries like manufacturing and construction. Overall, investing in infrastructure and renewable energy would support strong job creation in all 50 states.
There's little doubt that the COVID-19 pandemic has devastated the U.S. economy, particularly for low-income service workers in restaurants, retail, travel, and tourism. Rebuilding these sectors may require a long and difficult process. That's why Congress must start now to expand exports and rebalance trade through currency realignment legislation. That would set the stage for much-needed public investment in infrastructure and renewable energy, the keys to generating millions of good-paying jobs.
Otherwise, U.S. workers will face a long, dark future. With more than 12.6 million workers still out of work, there's little time to waste in launching a recovery that can rebuild manufacturing and jumpstart the U.S. economy.
Robert E. Scott is a senior economist at the Economic Policy Institute (epi.org), a nonprofit think tank in Washington, D.C. Follow him at @RobScott_epi.